unl studios
Copy for web
Creative Direction
Tone of Voice
Brand tone of voice and copywriting.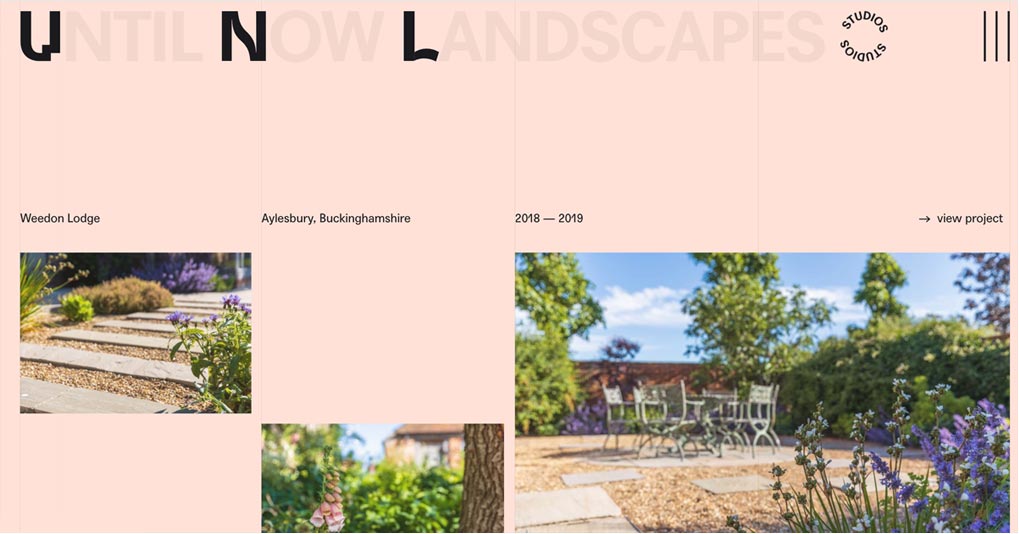 Some website copywriting projects go smoother than others.
UNL Studios was as smooth as a freshly moisturised gecko practising its chat-up lines in a lard factory.
It started with an enquiry via my website:
'Dear Jonathan
My Name is Rob and I'm in the process of forming a garden design studios based in Bristol. We are currently working on a partially experimental website. (Which I believe is excellent – Naturally biased of course)
I am seeking a content creator to work on a proof. I really feel judging by your own website and previous work with a graphic designer you would be an ideal match.
If this is something you would be interested working on. It would be great if could chat more.'
We chatted. It went really well.
First step, I did a tone of voice test based on the client's rough draft. It went like this:
Before:
Unl studios are garden designers based in the city of bristol. Working on a variety of projects. Pouring energy, enthusiasm, optimism to each project.
We form a relationship with our clients. Taking the time to understand the needs and ambitions of the client. Its is an ongoing conversation remaining open to discussion and feedback.
We begin each project with no pre-formed ideas or judgments.
Site-specificity informs, and the unique character, spirit and all location subtitles forming the bare essence of each project.
Matched with our principles, we design with a spirit of curiosity and an uninhibited sense of freedom. Hunting to create spontaneous moments craft authentic experience and create a distinct atmosphere.
After:
There's garden design, then there's unl studios
Bristol. Home to that bridge, those docks and the top-nochiest garden design studio in the whole of the southwest.
unl studios isn't just another Bristol garden design company.
Well, technically we are, but you'll find us leaning on the more spectacular side of the garden fence. The place where fantasies take flight and dreams come true.
Everything starts and ends with you
Before we design anything, we find out how you want your garden to make you feel. Only then do we let our imaginations run wild.
But unlike some garden designers, we take you with us on the journey; bouncing ideas around until your heart goes 'ping'.
It takes blood, sweat, tears and copious cups of tea, but this is your garden. Your special place. So we have to get it right.
If you don't end up with a space that makes you tingle with delight, then we simply haven't done our job properly.
He loved it.
So, after chats with the web designer and minimal faffery over minor details, the website copywriting for the whole site was done, tweaked and signed off in less than a fortnight.
The website design is dynamic and creative. Just as playful as the copy.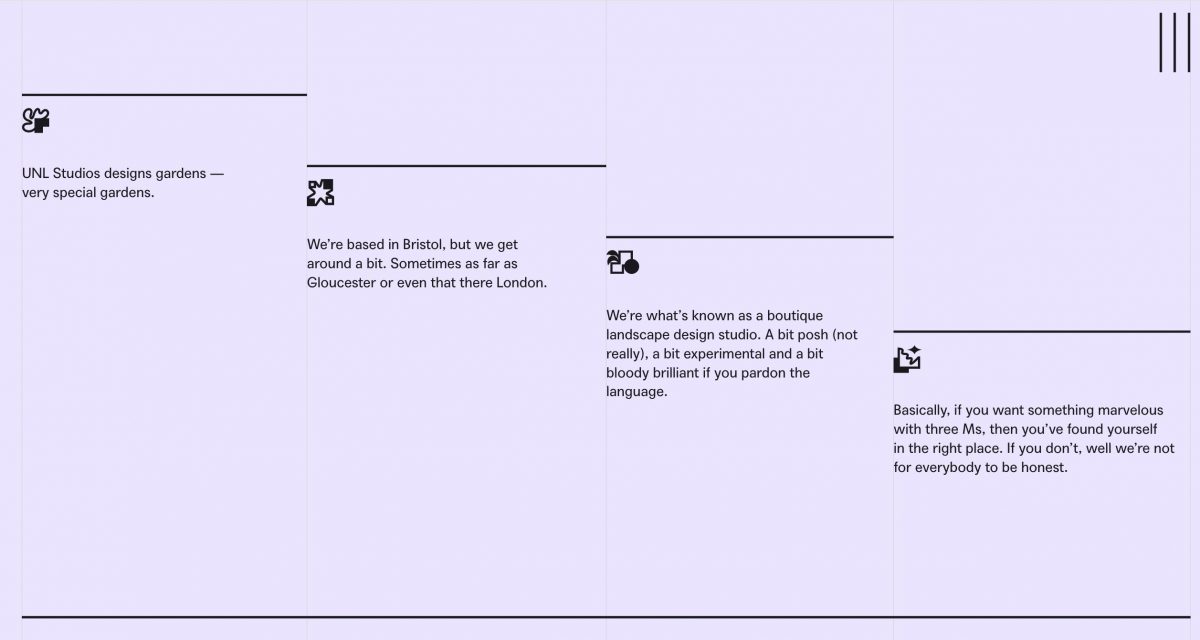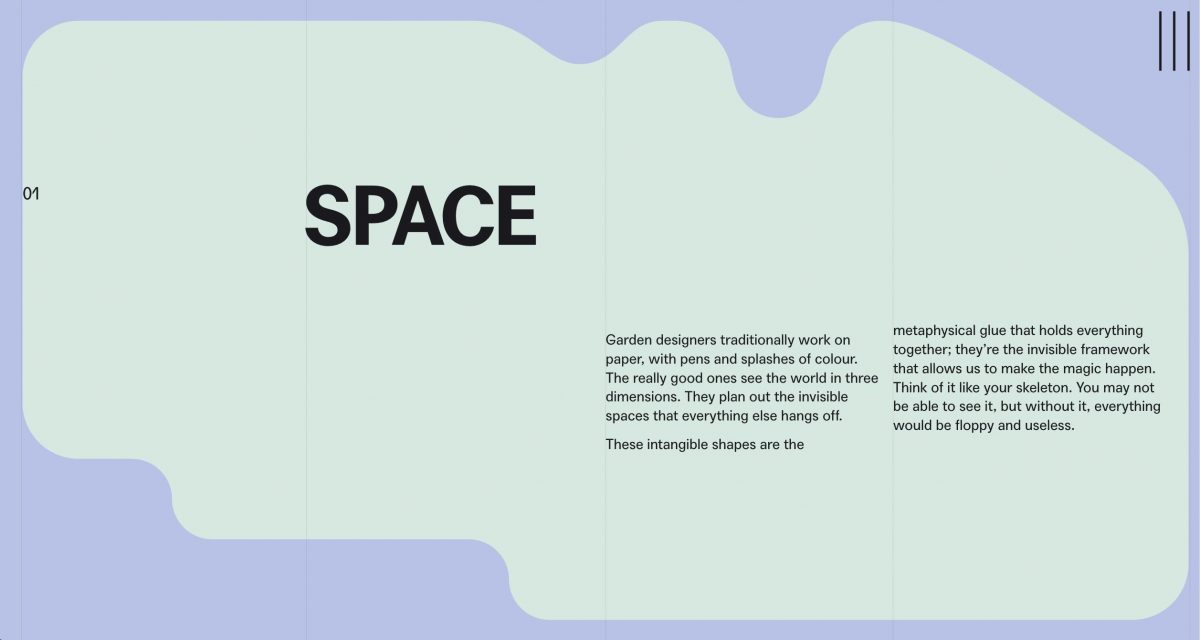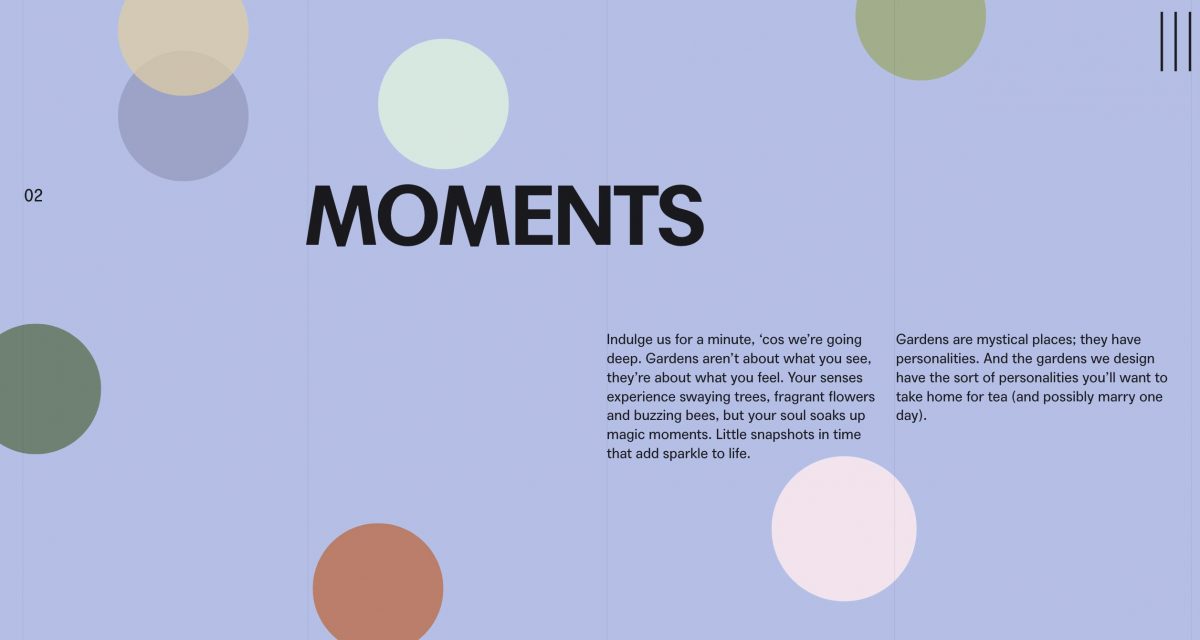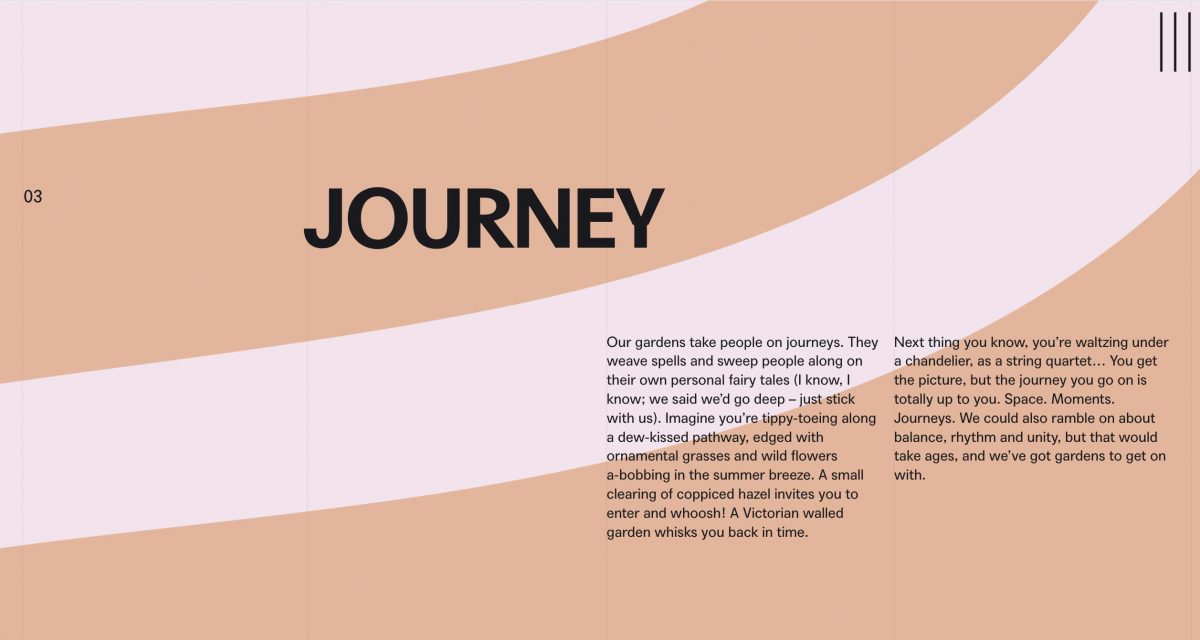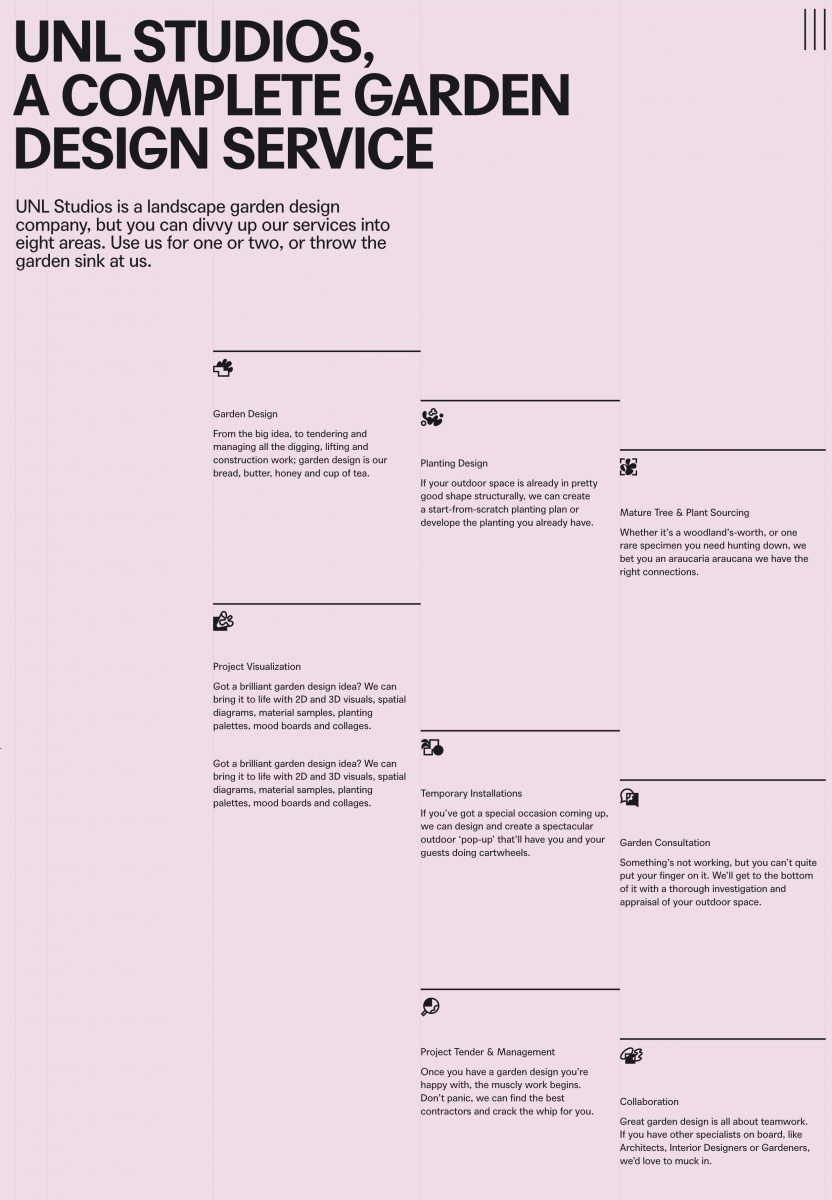 These screengrabs don't quite do it justice, so if you've got a minute or two, go and have a play at https://unlstudios.com
A smooth project, a happy Copywriter and a very happy client:
"We couldn't be more pleased with the creative content that Jonathan expertly crafted for our website. Jonathan understood our brief and tone, delivering an original and engaging piece of work bursting with personality and character. Its been our privilege and look forward to working more in the future." Robert Mills – Director, Unless Studios
For more tone of voice and website copywriting work, have a look at the MCM Architecture case study