Sevenfive Creative
Brand language
Copy for web
Tone of Voice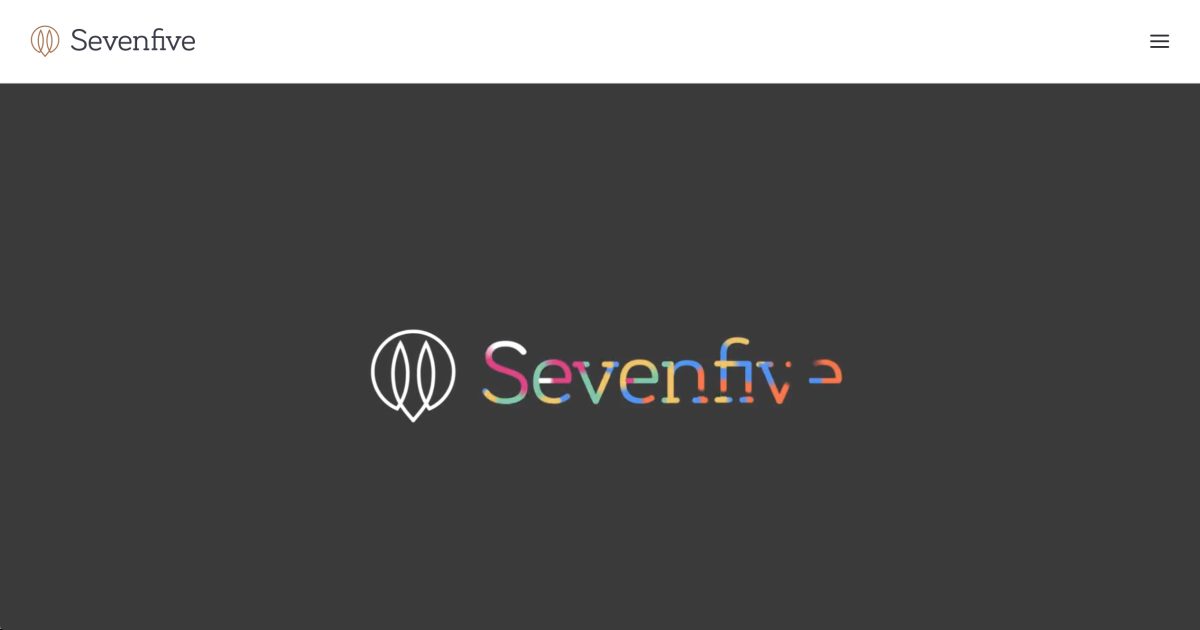 10.21am, March 8th 2023. AROOGA, AROOGA, YOU GOT MAIL.
Ooh, it's from Keith at Sevenfive. The lovely MD from the lovely design agency I worked with on Bounce Back.
"We were wondering if you'd be interested in giving some pages of our website a re-write? We have a new, re-designed site and have re-written most of it but it's all a bit… boring."
Of course I was interested
They needed Home, About, Approach and Contact pages. And four case studies beating into shape.
His issue was one I hear a lot:
"I've written the copy and it says what we want it to say. Kind of. But it has no ToV or personality."
He had a good idea what that personality should be, but just couldn't make it happen:
What we're looking for:
• For the copy to be a bit lighter. Have some industry terminology but not have too much jargon.
• We need to sound like we know what we're talking about but still approachable, not too serious.
• Not wacky but not boring either.
• Passionate but not weird.
No tone, no copy
I started with a Tone of Voice test piece, to check where we needed to be on the sliding scale of 'lighter/approachable/passionate-but-not-whacky/boring/weird'.
Here's a nugget from one end (the way the client had written it):
Insight. We employ a two-way research approach to look at your business and market from the inside and out. Allowing you to view the potential for brand development from a fresh perspective.
And here's one from the other end (the way I suggested it should be written):
The fact-finding bit. Big ideas come easier with an open mind. That's why we look at your business from every angle – yours, ours and the world you fit into. Getting a proper fix on where you are and where you need to go next.
Then I applied the agreed tone to a mission statement boilerplate. And once that was nailed, we marched forward into the web writing jungle.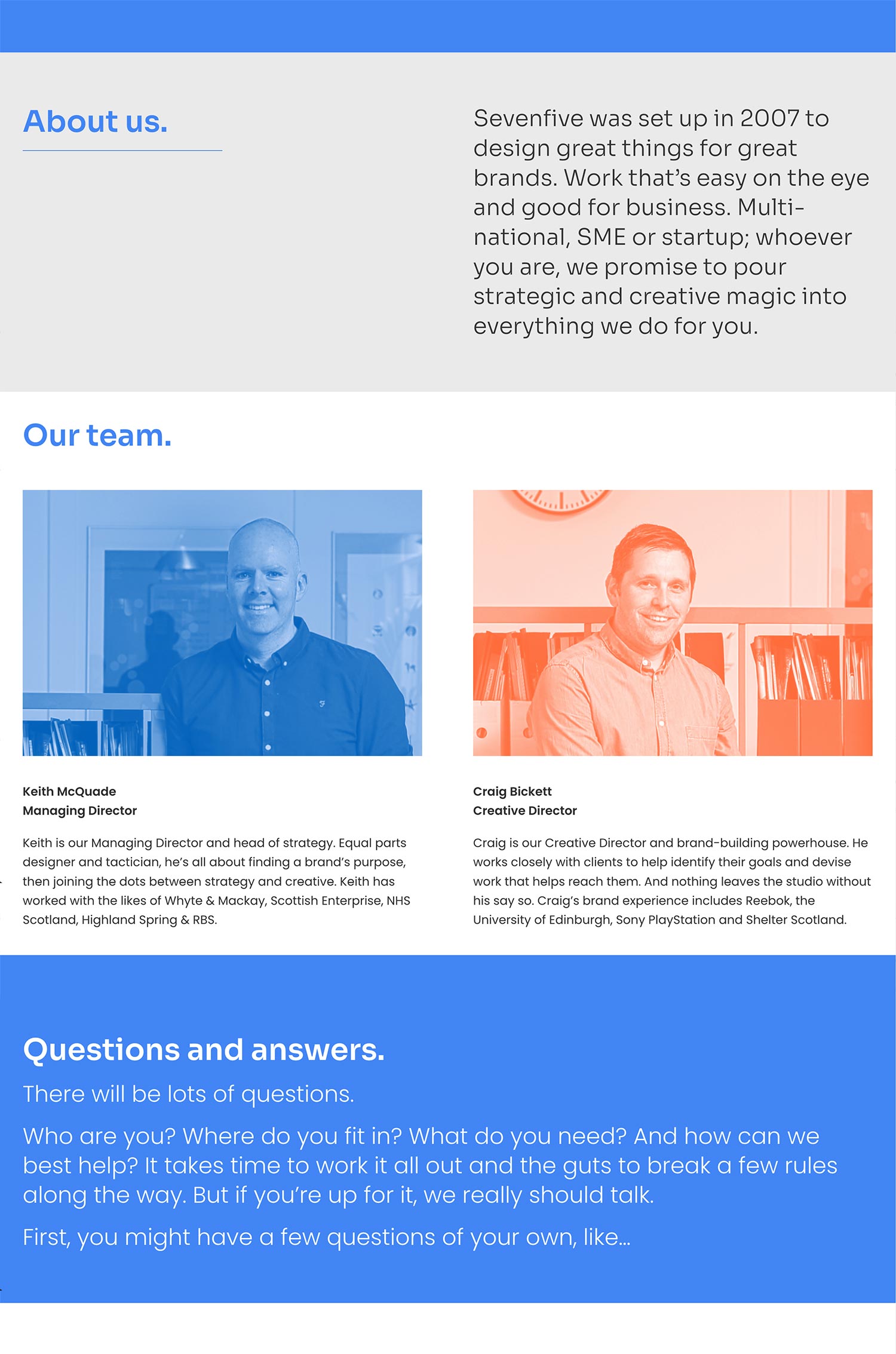 There's more…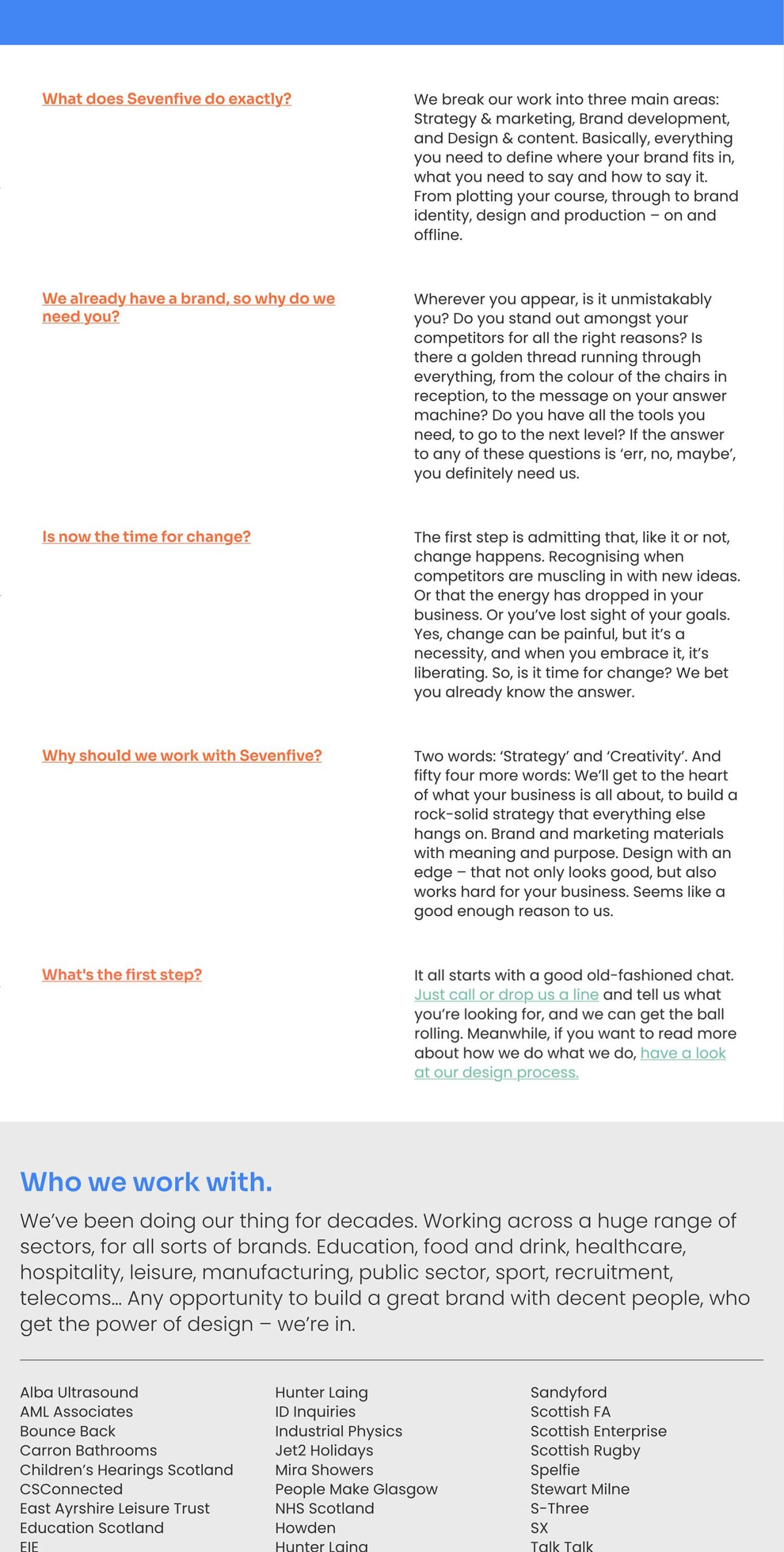 And here's one of the case studies:

And if you're curious to see a little more 'client before' compared to 'Jonathan after', here's another slice:
Before:
How we do it
When working with our clients, we follow our proven, five-stage development system to ensure success. This approach allows us to build brands with vision.
Each stage of our strategic and creative approach comes with defined tasks that cover all of the services we provide at Sevenfive.
After:
How we do what we do
At Sevenfive, we keep things simple. Minimum fuss. Zero waffle. We use a neat little framework that keeps everything on track – our 5 steps to success.
We're creative, so we love a bit of 'anything's possible'. But we're also strategic, so we need order. This ensures every decision is the right one.
Mr. client was really happy:
"The work you've done for us is great and has really moved us forward. So pleased we asked you to get involved." Keith McQuade – Managing Director, Sevenfive Creative
If you want to see the actual f'real website, have a nosy here – sevenfivecreative.com
And if you're up for another ToV/web kinda thing, with a very different attitude, check out my work for Renewable Capital.