MCM Architecture.
Brand guidelines
Brand language
Copy for design
Copy for web
Tone of Voice
Brand tone of voice and copywriting.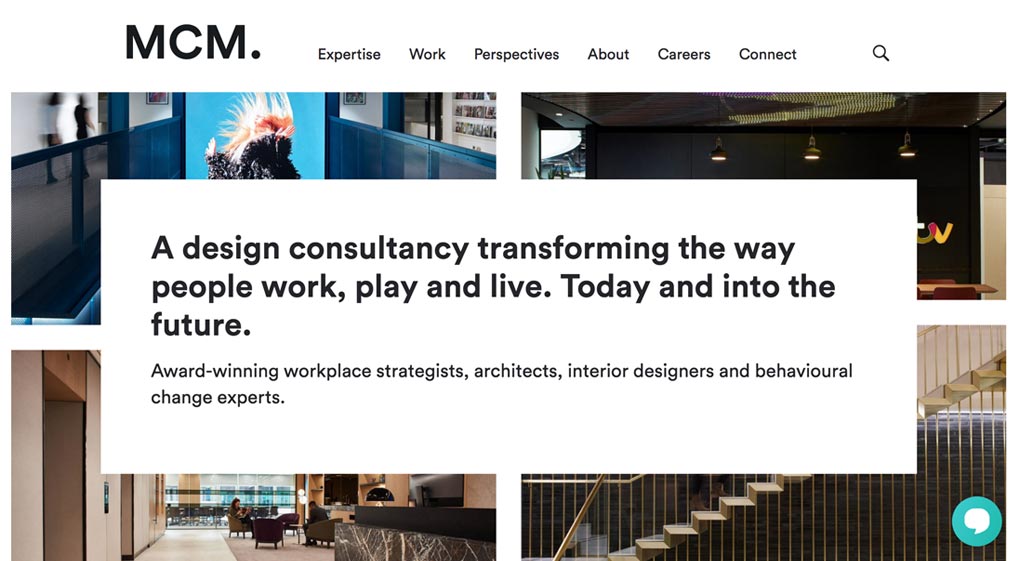 MCM is a multi-award winning architectural practice. Their high profile clients include De Beers, Diageo, Estée Lauder, Havas, ITV, KPMG, National Trust, PlayStation and Rolex.
When they first approached me, they'd gone through a bold rebrand. They had a clear idea of how they wanted to present themselves, but didn't have the copywriting skills in-house.
So, I picked up my quill and developed a confident, quirky tone of voice. A 'why use 10 words when one will do' kind of approach.
Brand language sussed, I then wrote their new website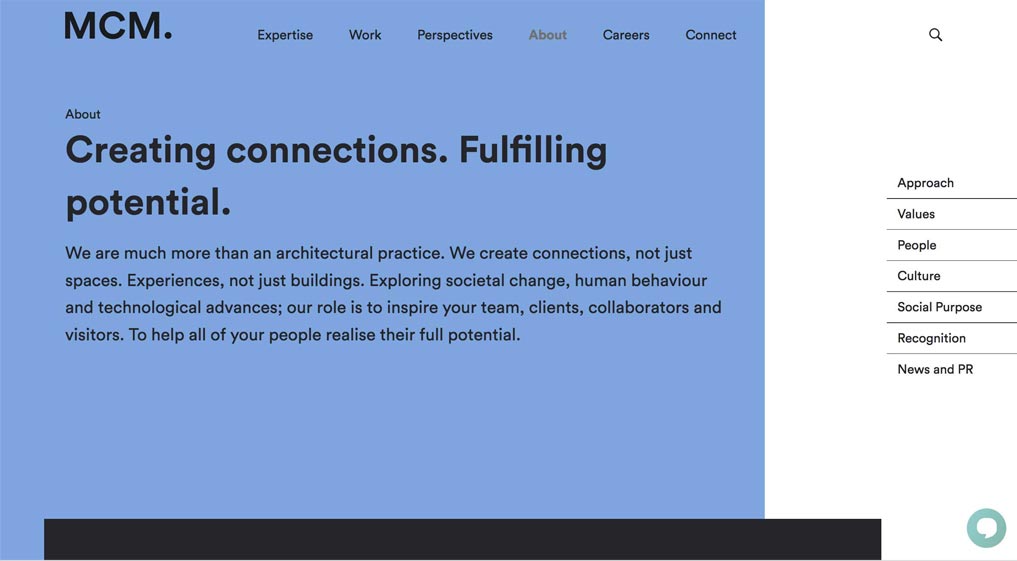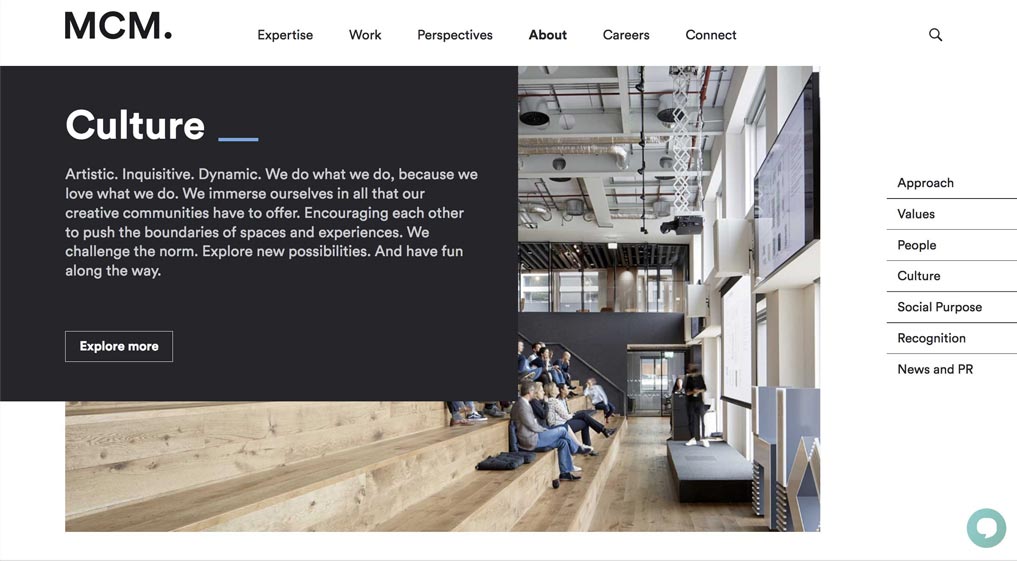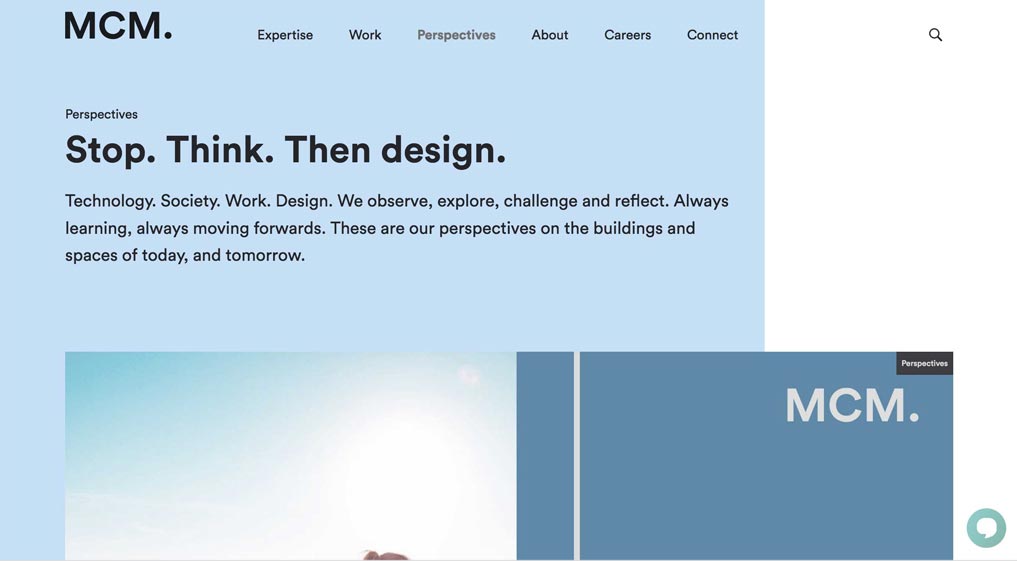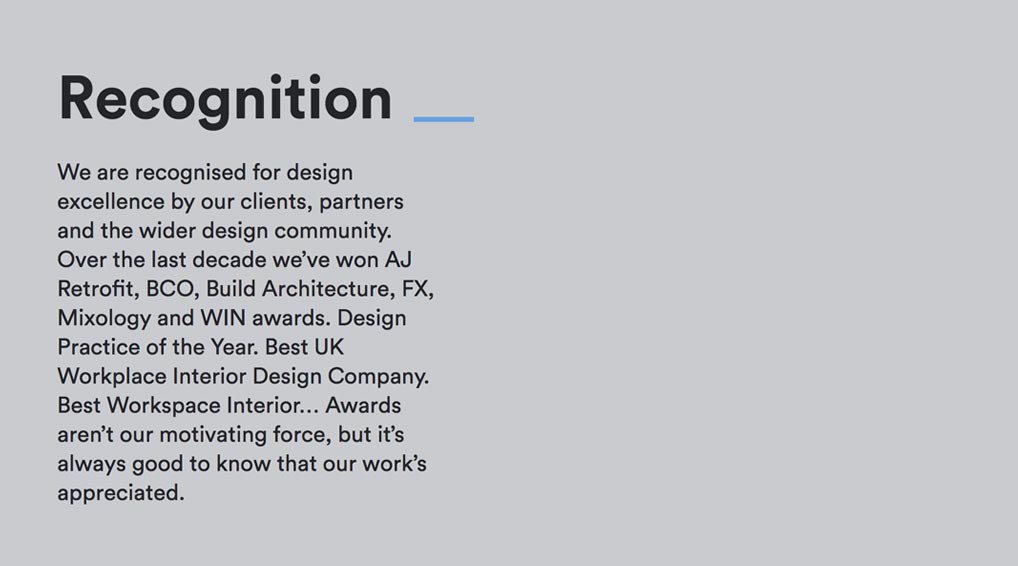 Then I wrote comprehensive Brand Language guidelines and ran copywriting workshops with the Marketing team to help embed their writing style.
Here's an excerpt from the brand language guidelines – 'How to write the MCM way'.
Our Tone of Voice
Bold. Gutsy. Confident.
We are an award-winning practice. 75-strong. With decades of experience, an incredible portfolio and an enviable client list. This doesn't mean we're arrogant, but our writing is bold and confident.
Straight-talking. Frank. Uncomplicated.
Born out of the confidence in our expertise, we use simple language to explain the complex nature of our business. Uncluttered. Sharp. To the point. But with an MCM twist.
Driven. Energetic. Dynamic.
We do what we do, because we love what we do. The language we use and the way we construct sentences creates pace and rhythm. It helps to convey the energy and enthusiasm we bring to every project.
Quirky. Creative. Distinctive.
We are in a creative industry. We play with colour. Sculpt with light. Create dramatic environments from our imaginations. Without being flowery or whacky, our writing style helps to communicate our creativity.
–
The full stop.
You'll see the full stop a lot in our copy. We use it more than most. Why? It's a key part of our brand. Even our logo has one. It means flouting a few grammatical norms. But that's us. We don't always take the obvious route. Sometimes we break the rules.
–
Ebb and flow.
We love short sentences. Sometimes we even use single word sentences to add emphasis. Just. Like. This. But we break up the staccato of very short sentences with longer ones like this. That way we maintain the distinctive MCM character. But we keep the journey enjoyable for our readers.
–
The guidelines also include examples of how their copy should evolve through the editorial/copywriting process.
I also got stuck into longer form copy, including RFP templates, case studies and insight pieces.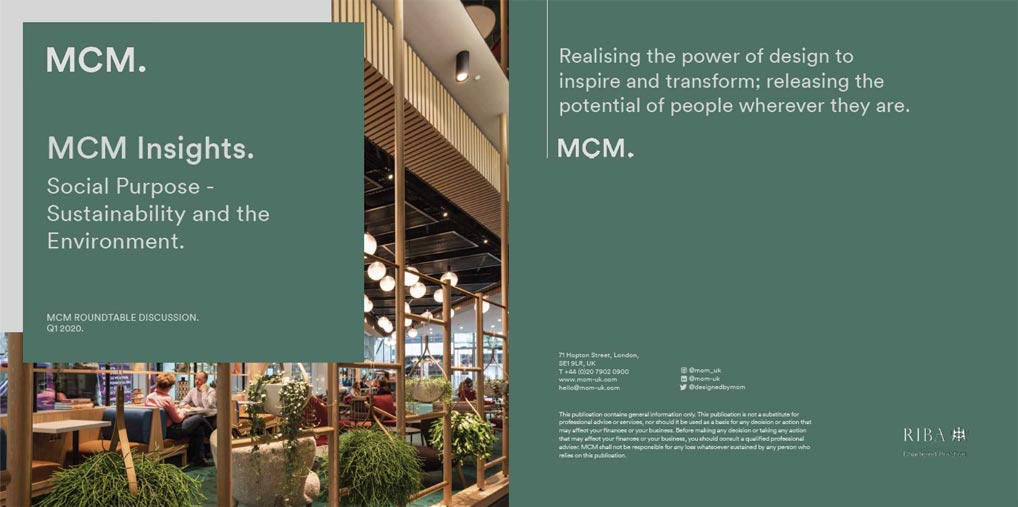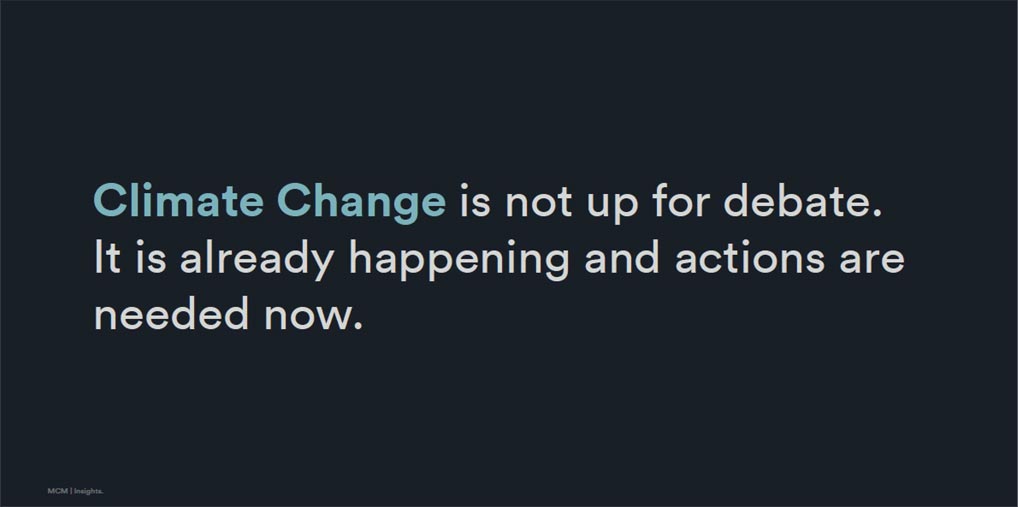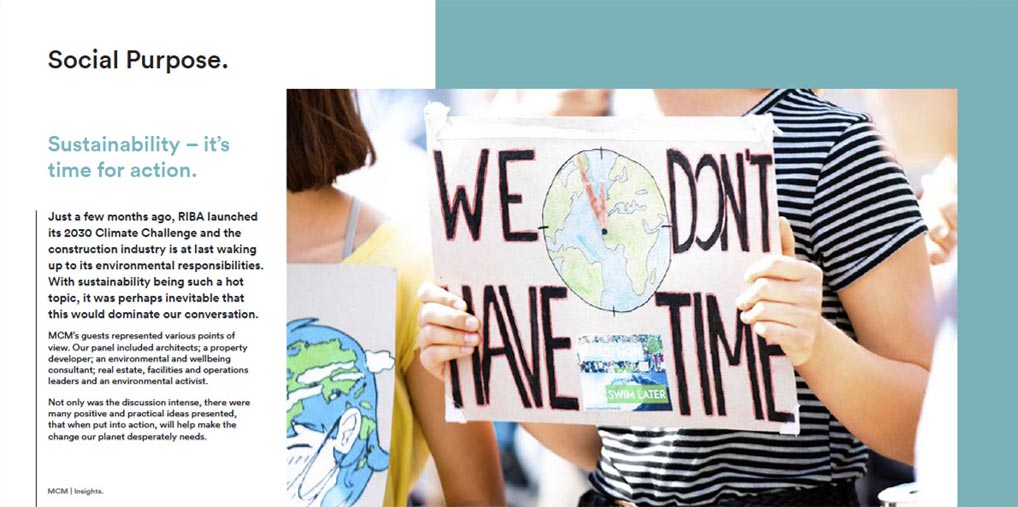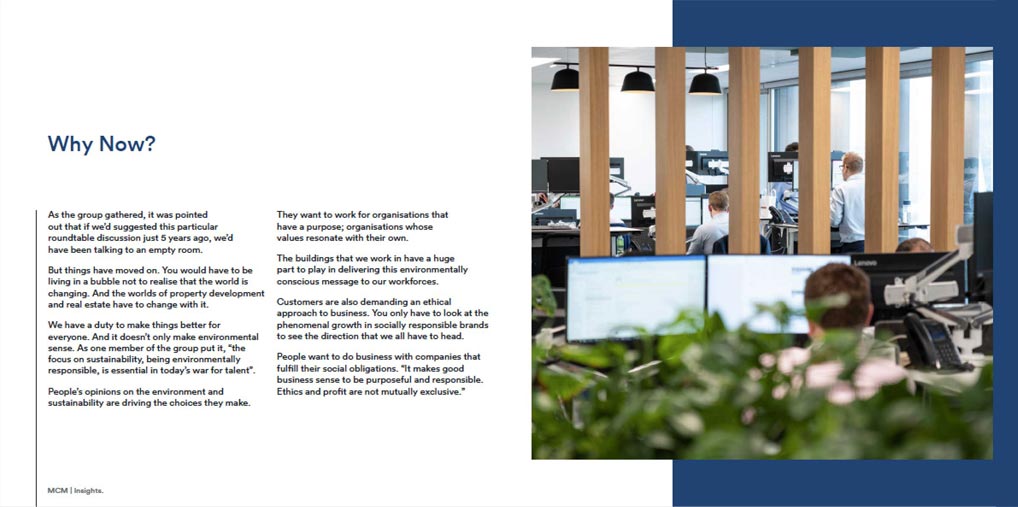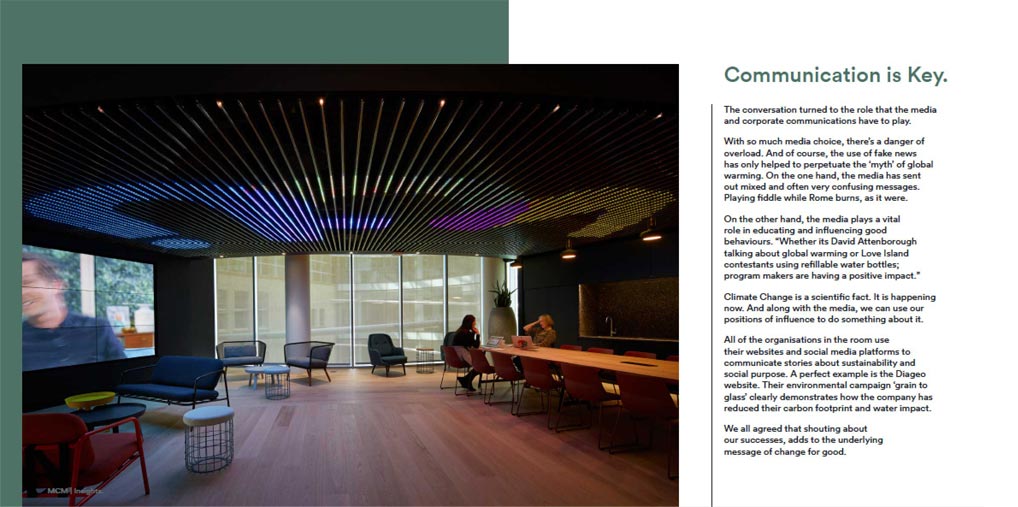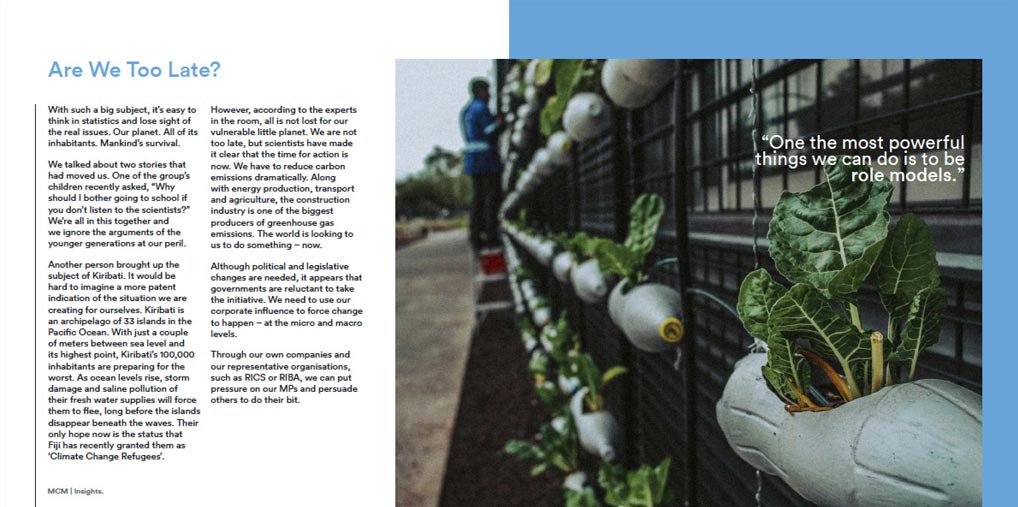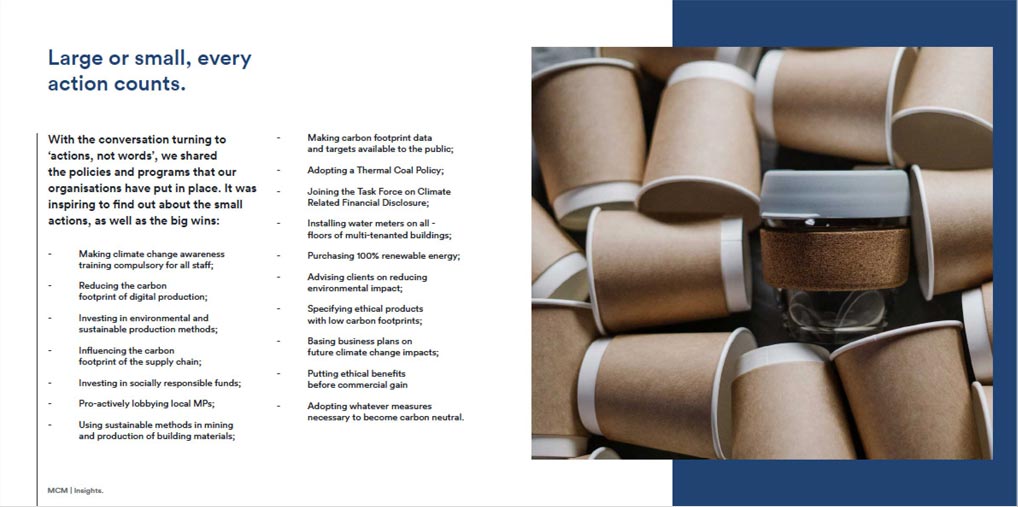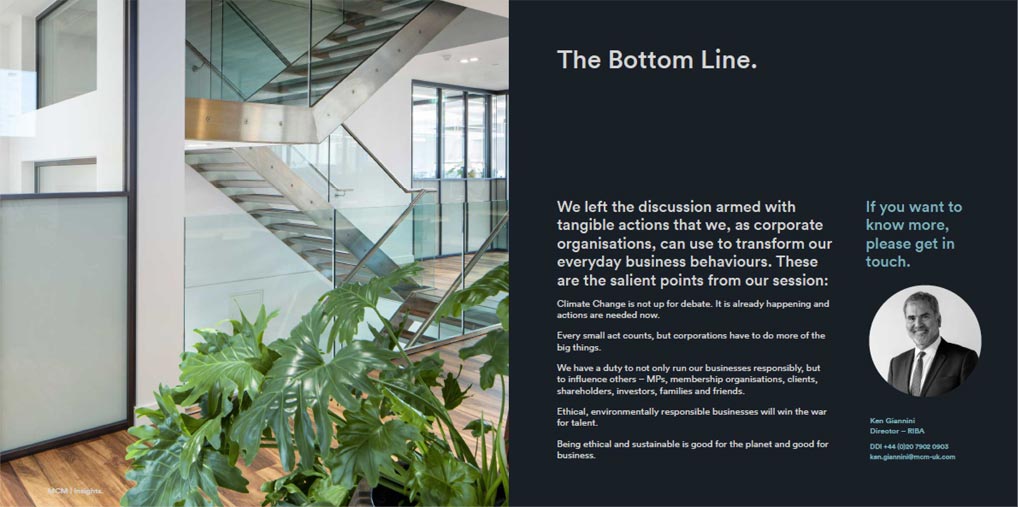 We worked together for a very productive and happy 18 months:
"Jonathan is a very talented copywriter. No task is too big or small, and he is incredibly catering to the needs of our business. He is extremely punctual and really goes above and beyond for the marketing team here at MCM. We would 100% recommend his services!"
For more tone of voice work, have a nosy at the Mountgrange Heritage case study