Zest
Brand language
Brand positioning
Copy for web
Tone of Voice
Brand positioning and tone of voice.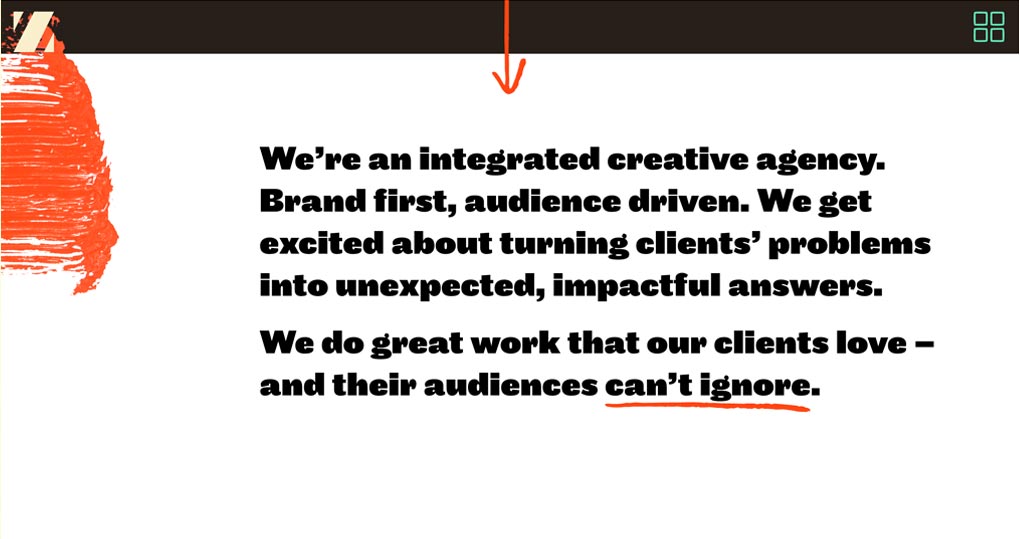 I've been doing bits and bobs of copywriting for Zest since 2018.
Actually, tell a lie, I've been working with them since 2006, way before I went freelance.
Anyroadup.
I was chuffed to bits when they asked me if I could help with their own website a few months ago.
The initial email said, "So – we have our new brand underway… blah… we can talk about it 'til the cows come home… blah… we're struggling to nail the copy… blah… work with you, to develop our proposition and narrative… blah… website and sales decks…" (I'm paraphrasing).
They had a germ of an idea – 'small revolutions'.
Even though they liked it, they couldn't properly make sense of it, and certainly couldn't express it in copy.
Besides some credentials pages and the start of a new visual brand toolkit, the brief took shape over a group chat.
We agreed a basic scope:
A couple of paragraphs covering – Who are we? What do we do? How do we do it? And a selection of key messages/headlines.
I went a wee bit deeper than that. My Accountant wouldn't be impressed, but I got right into it – so, sue me.
Round 1 wasn't 100% there, but pretty close. We had another chat and round 2 was spot on.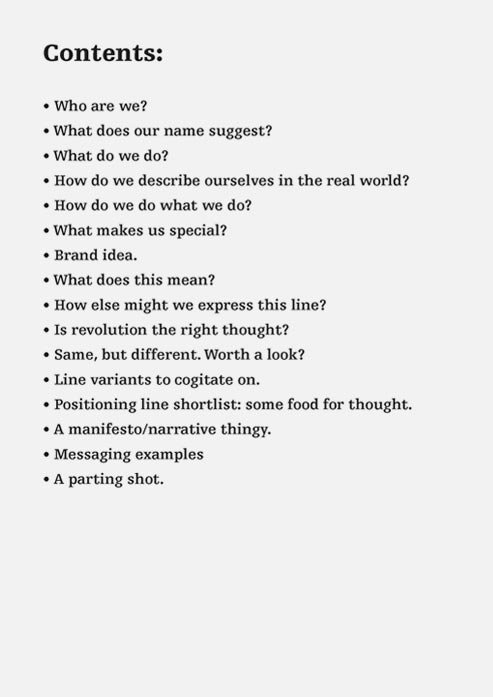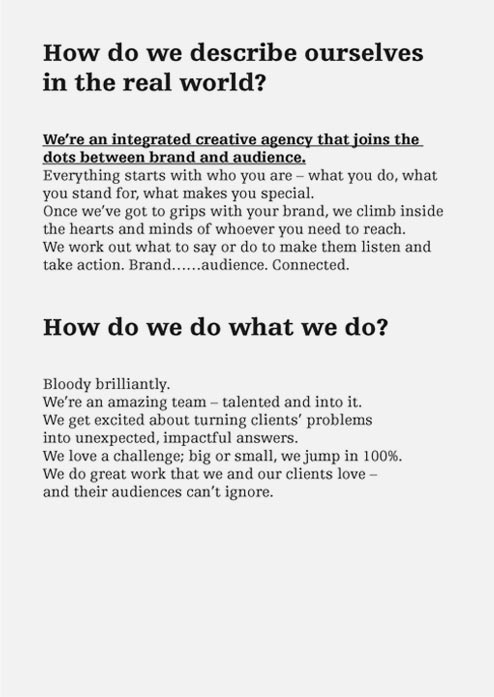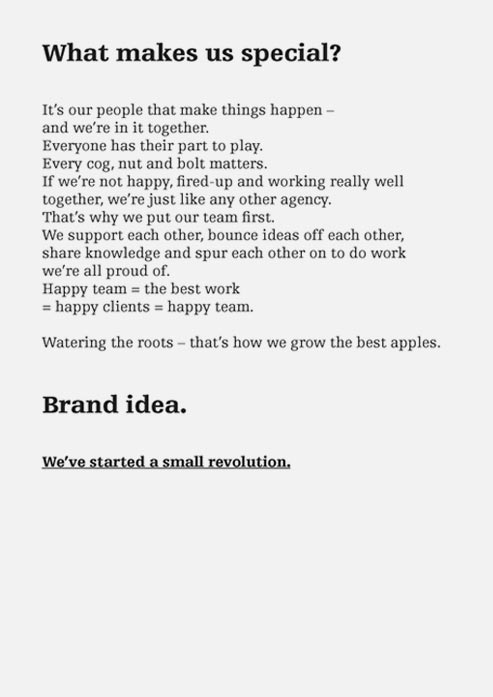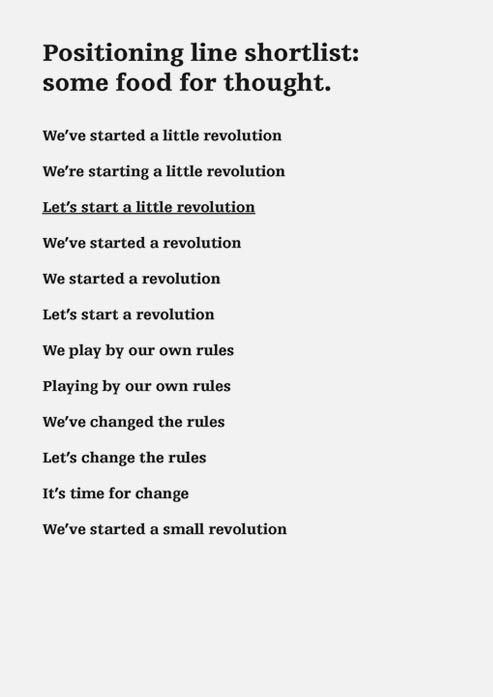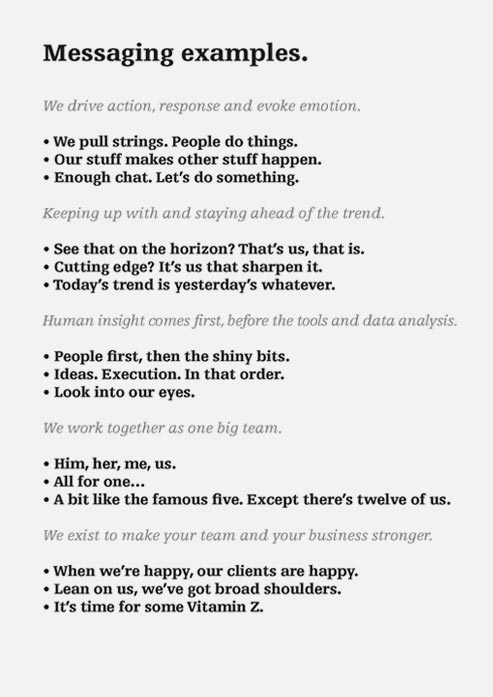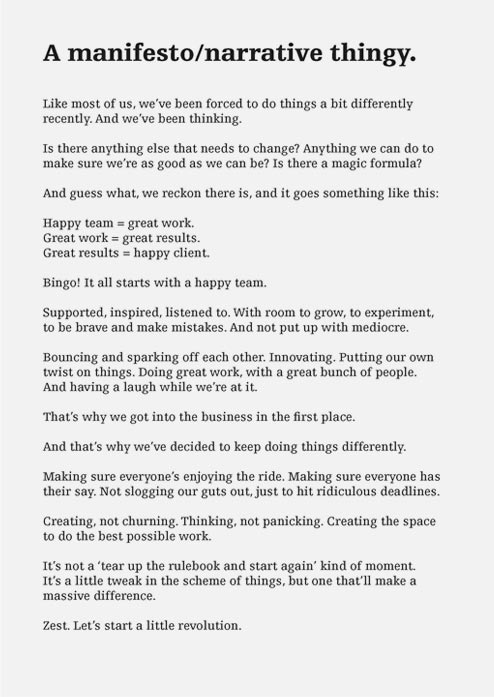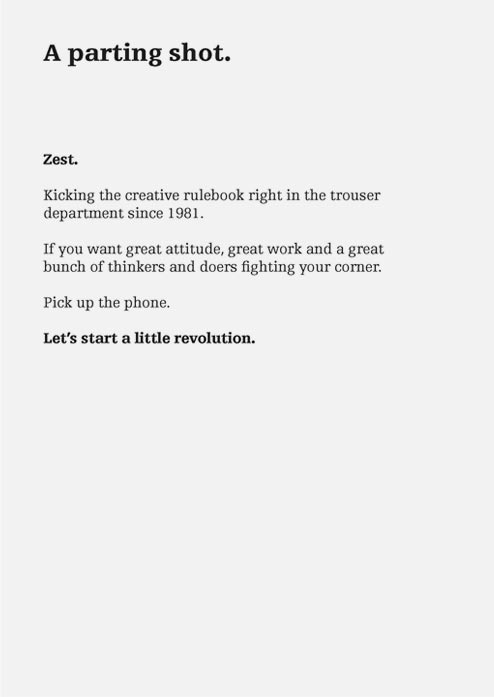 Then I received a jolly nice email:
"…you have given us some wonderful copy to work with, some lovely thoughts to pursue. You've helped us decide that our 'little revolution' is right, and we can be a bit more confident now with our expression. SO thank you. I am very pleased indeedy… your words will be our beacon! BILL ME BABY."
And in my humble opinion, the design has more than lived up to the intention of the brand tone of voice: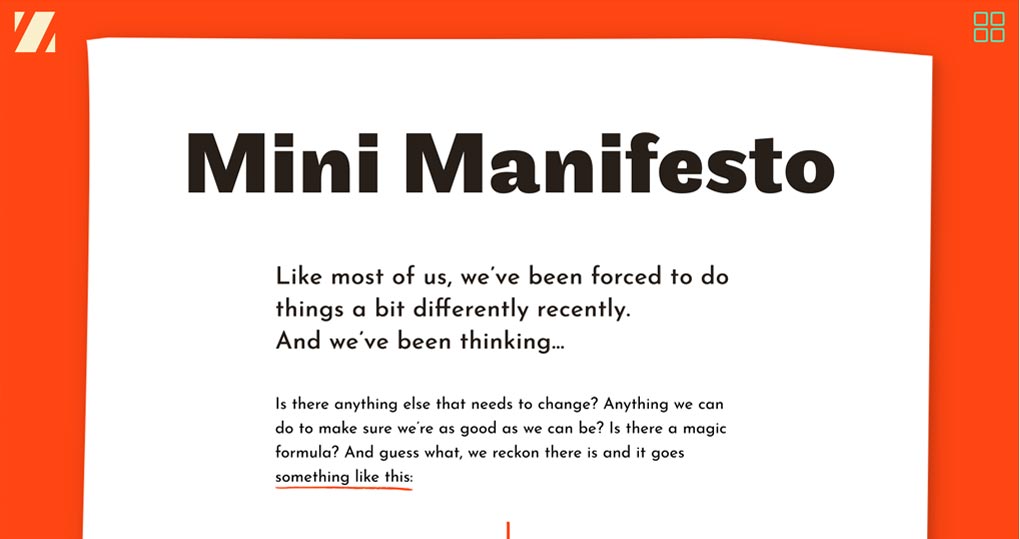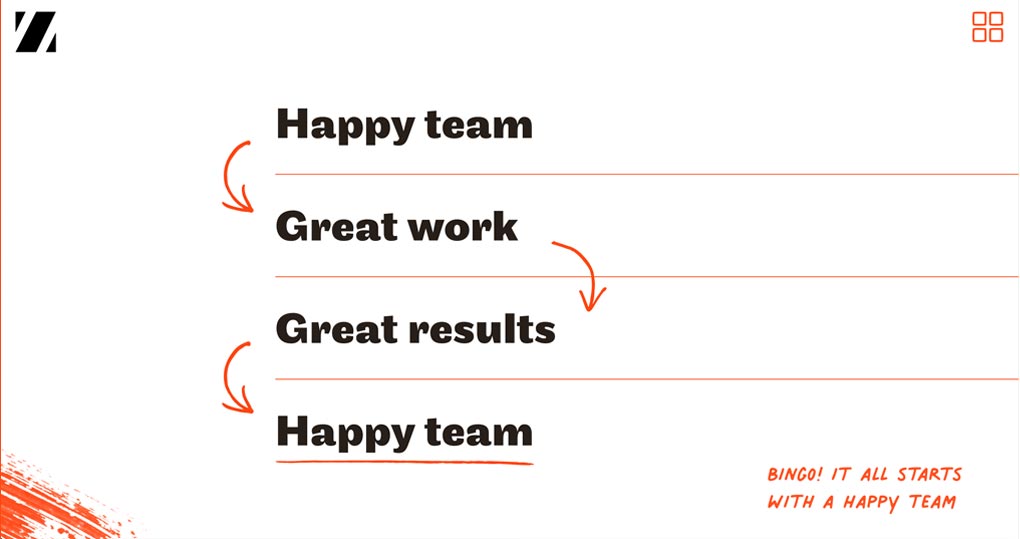 Even some of my little headline asides made the cut: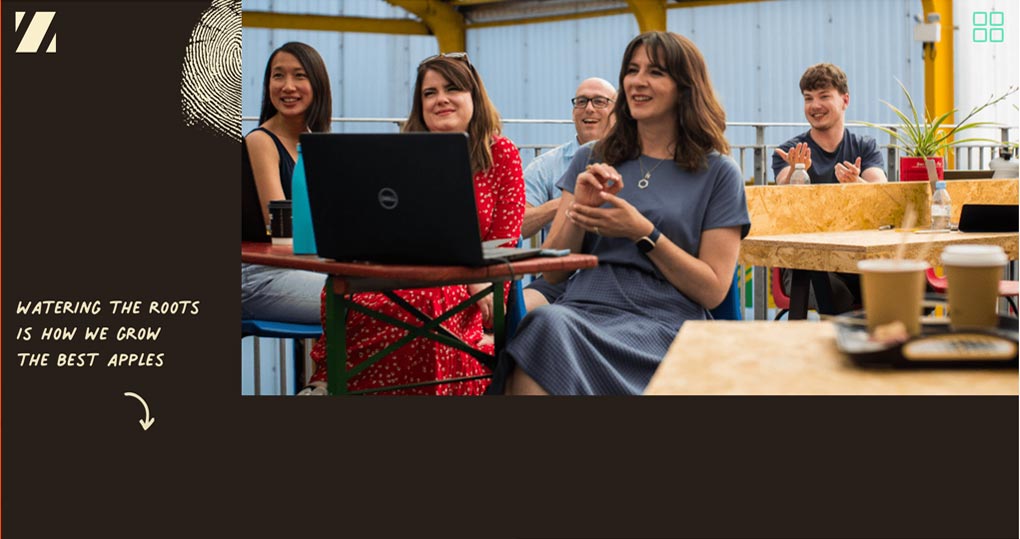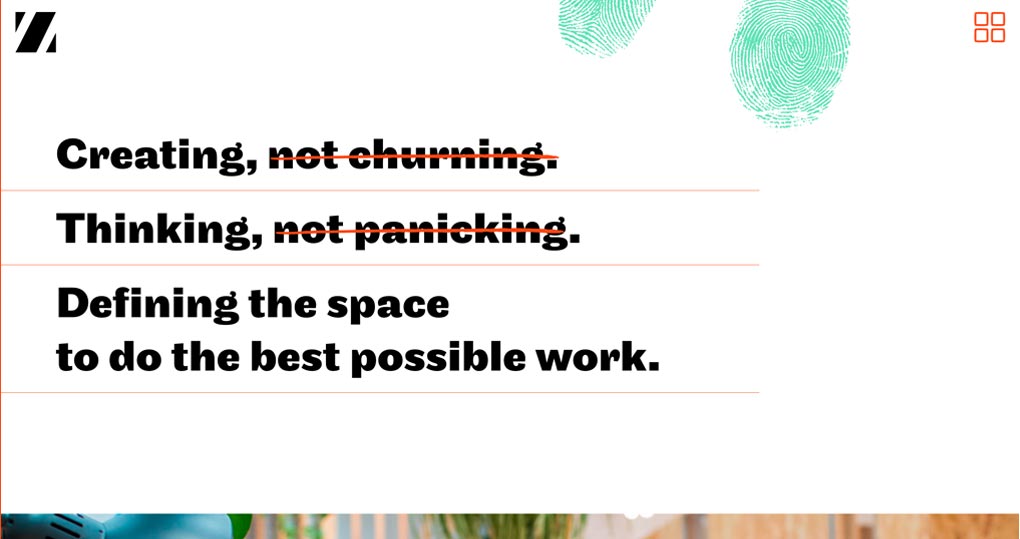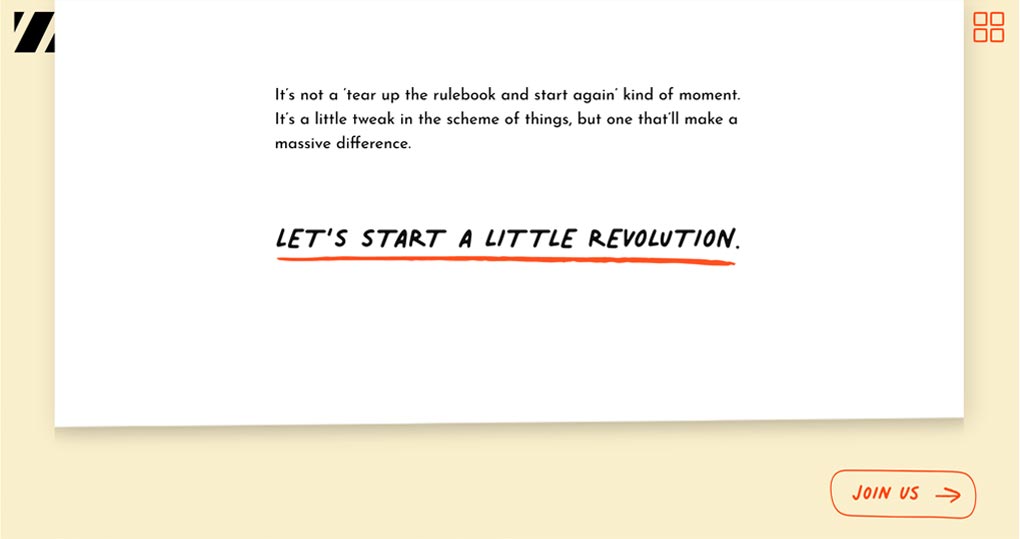 Love it when a plan comes together.
For more brand positioning and tone of voice copywriting work, have a look at the UNL Studios case study
It's a bobby-dazzler.