Miro
Brand guidelines
Brand language
Copy for digital
Tone of Voice
Brand tone of voice and brand guidelines.
Miro have their own in-house writing team (and a damn good one it is too), but you know what it's like, sometimes you can't see the wood for the trees.
They had various documents, some out-of-date, some only half realised.
Their marketing people had no reliable resource to tap into for visual and verbal guidelines.
So, in partnership with Designer, Matt Molloy at For Sure Studio, I was given the task of developing and formalising Miro's tone of voice, and writing their new brand guidelines.
These words and pictures don't tell the whole story, but they should tell a good chunk of it: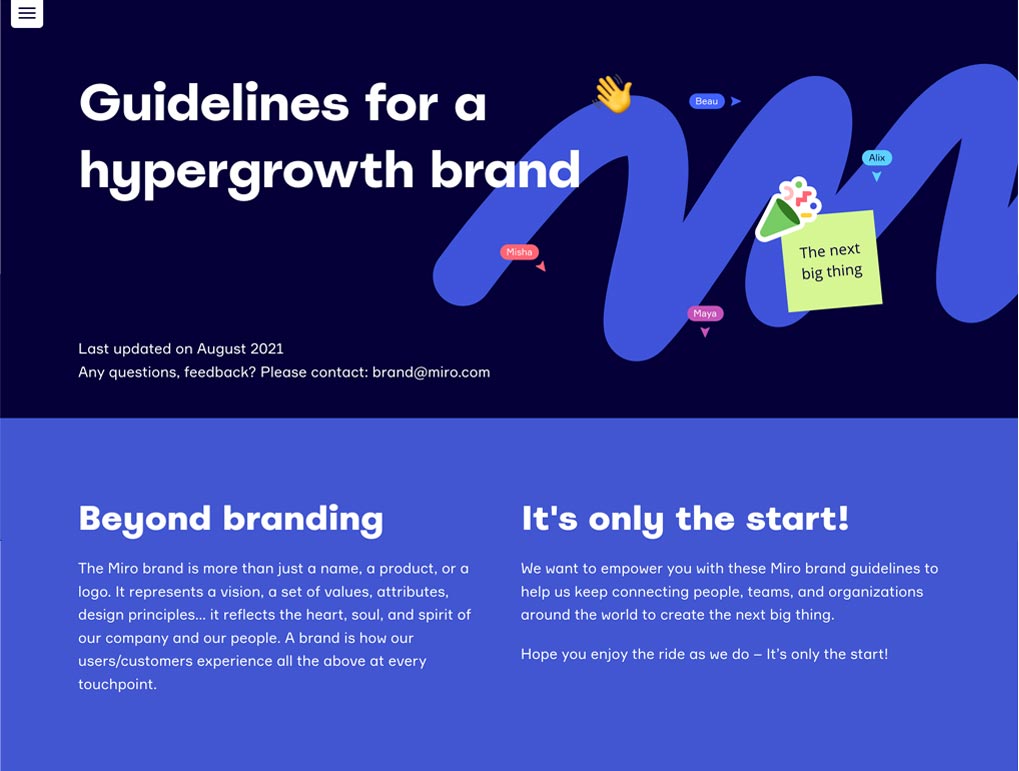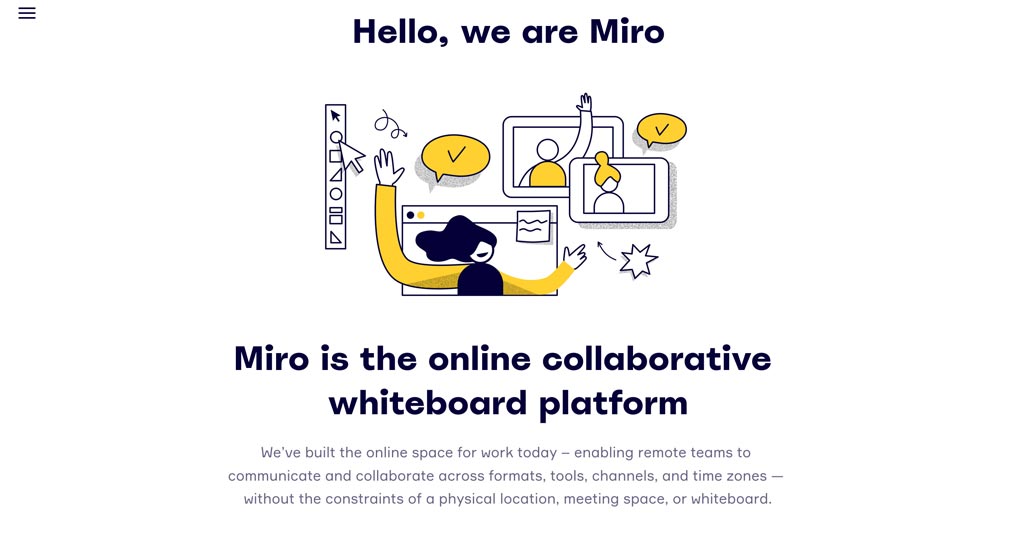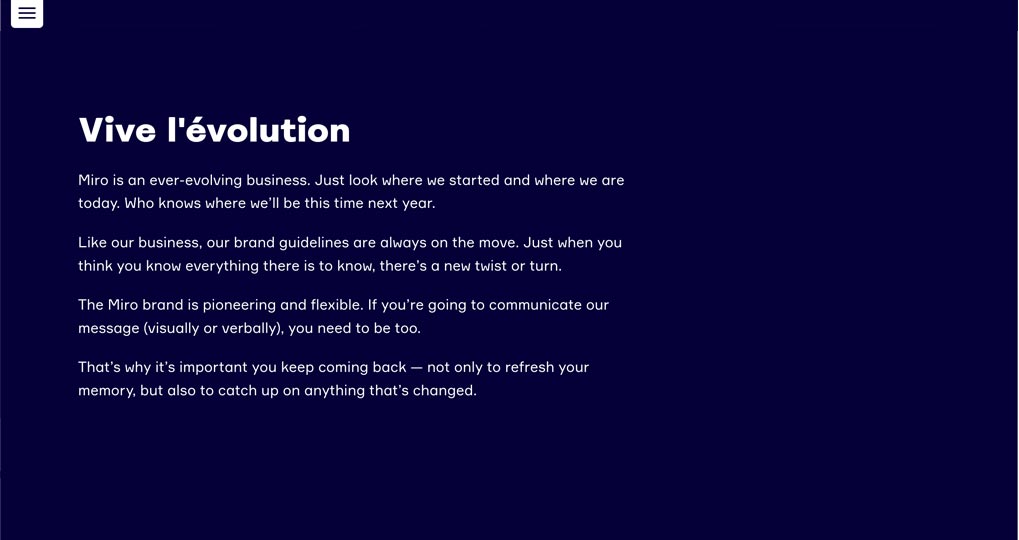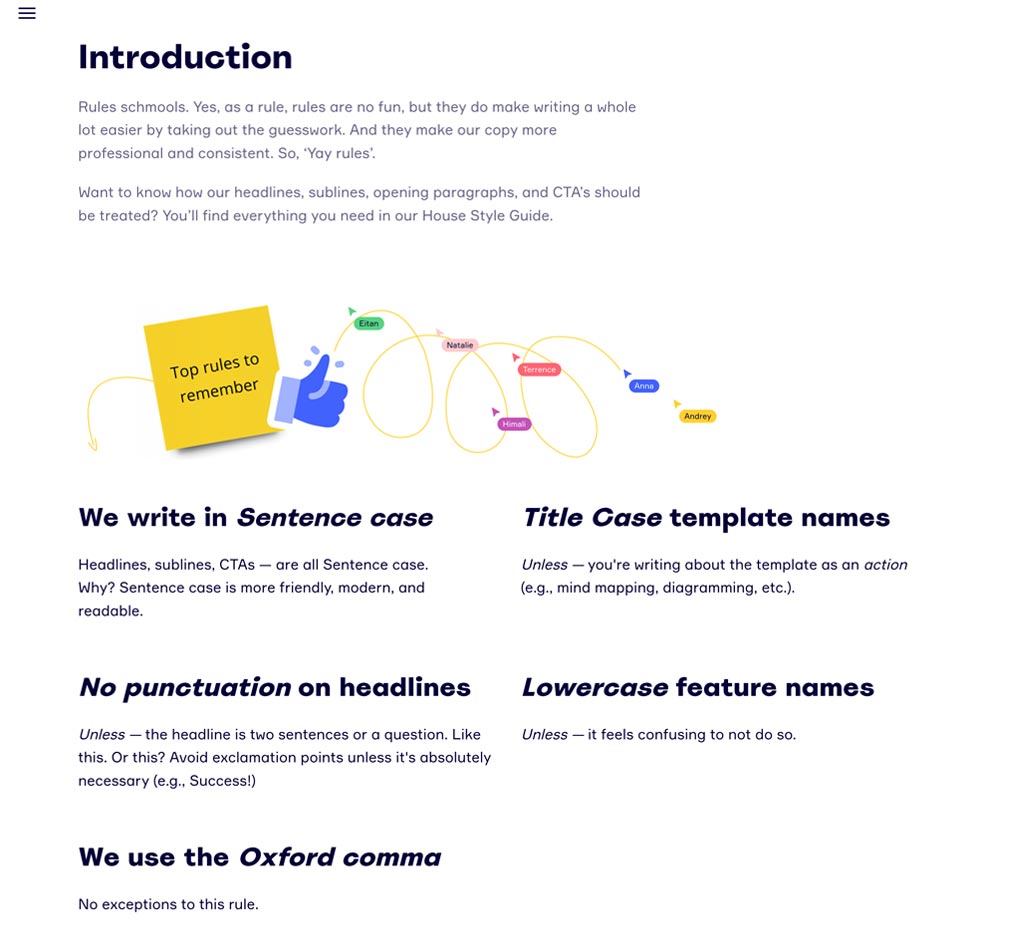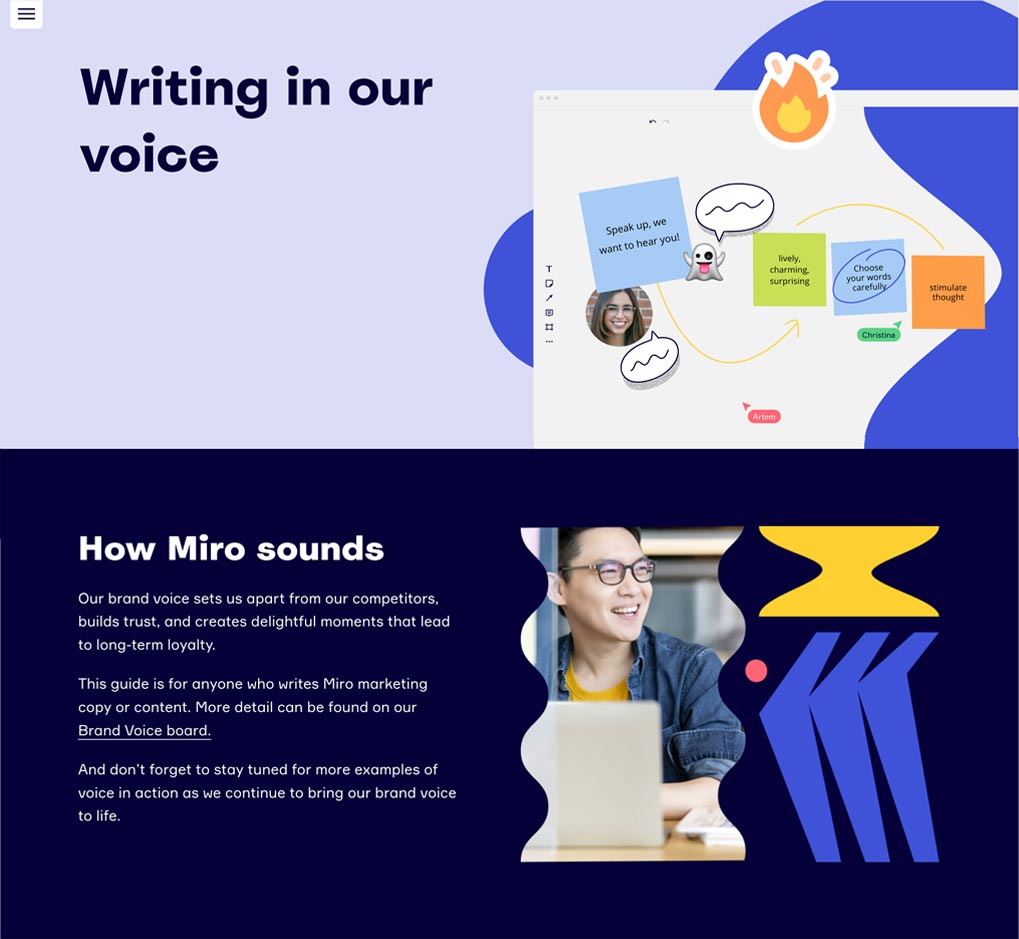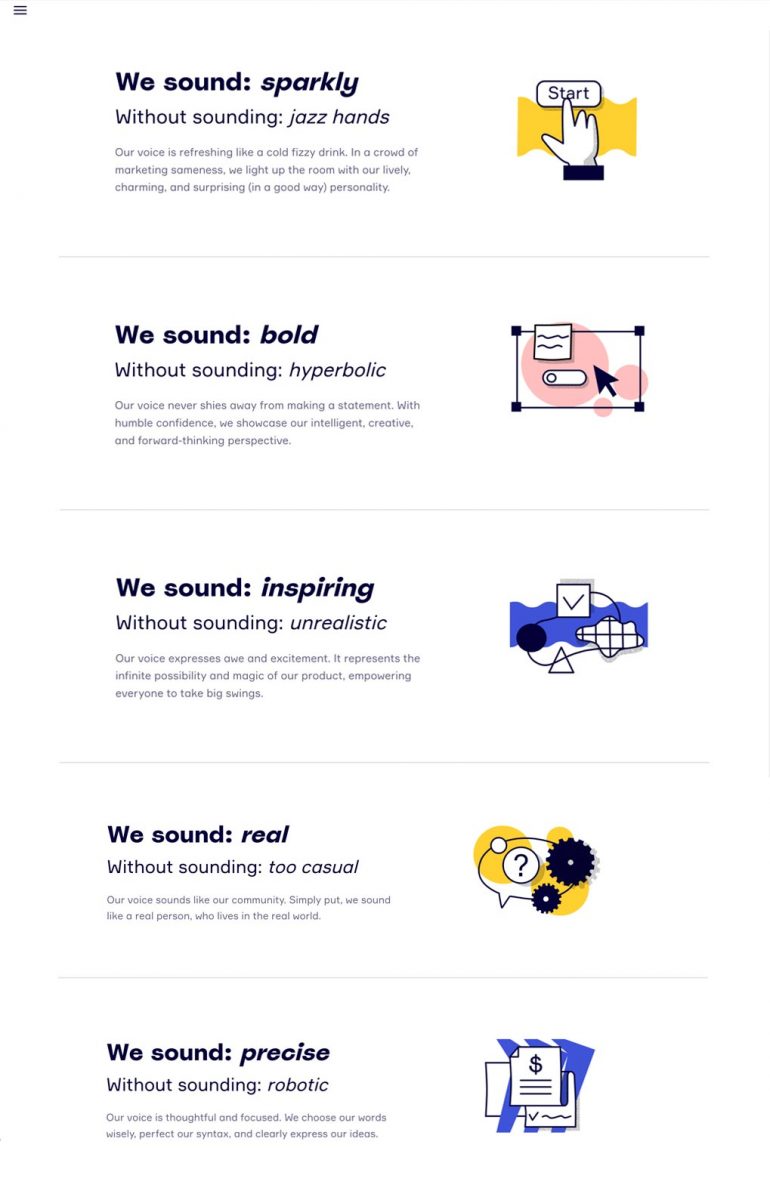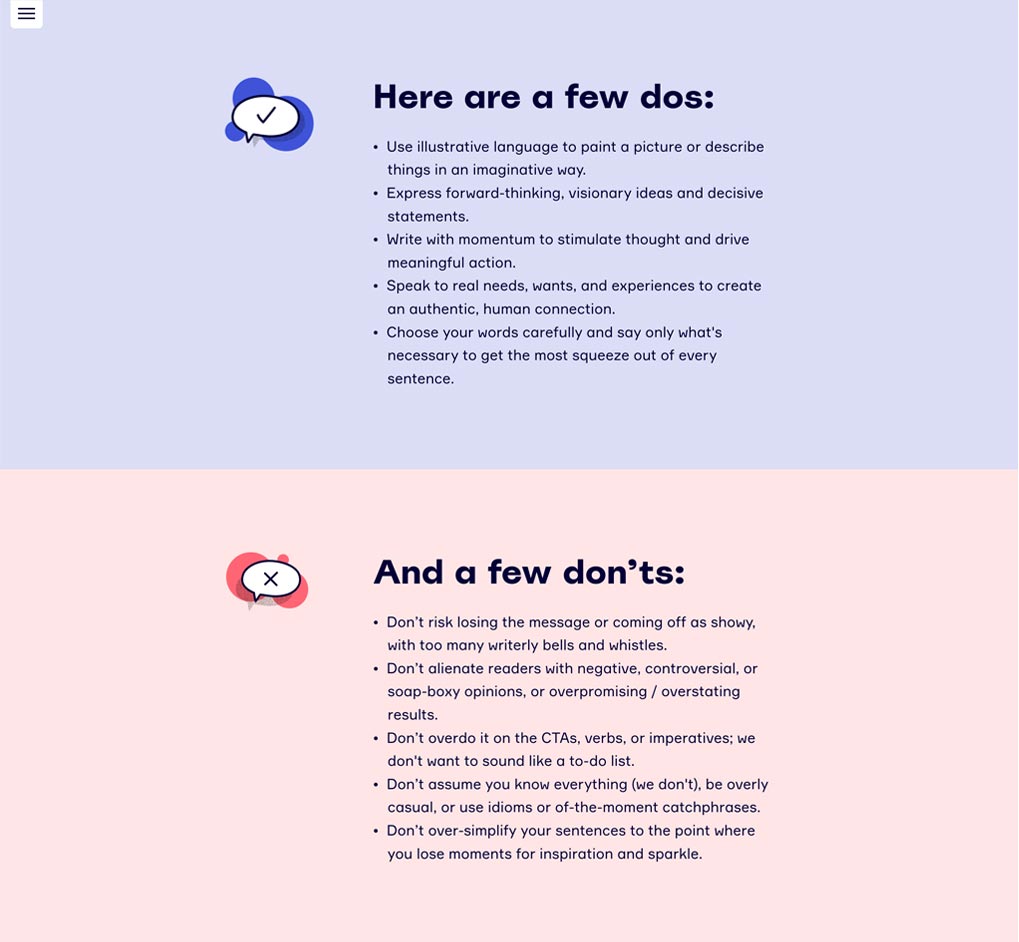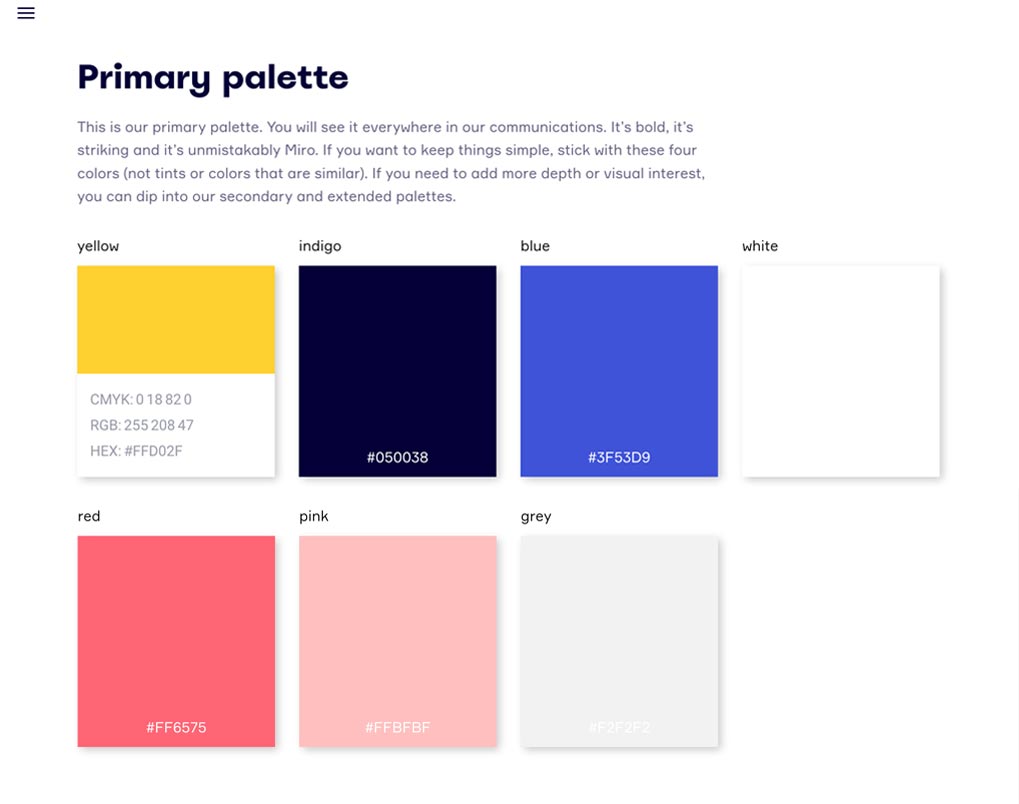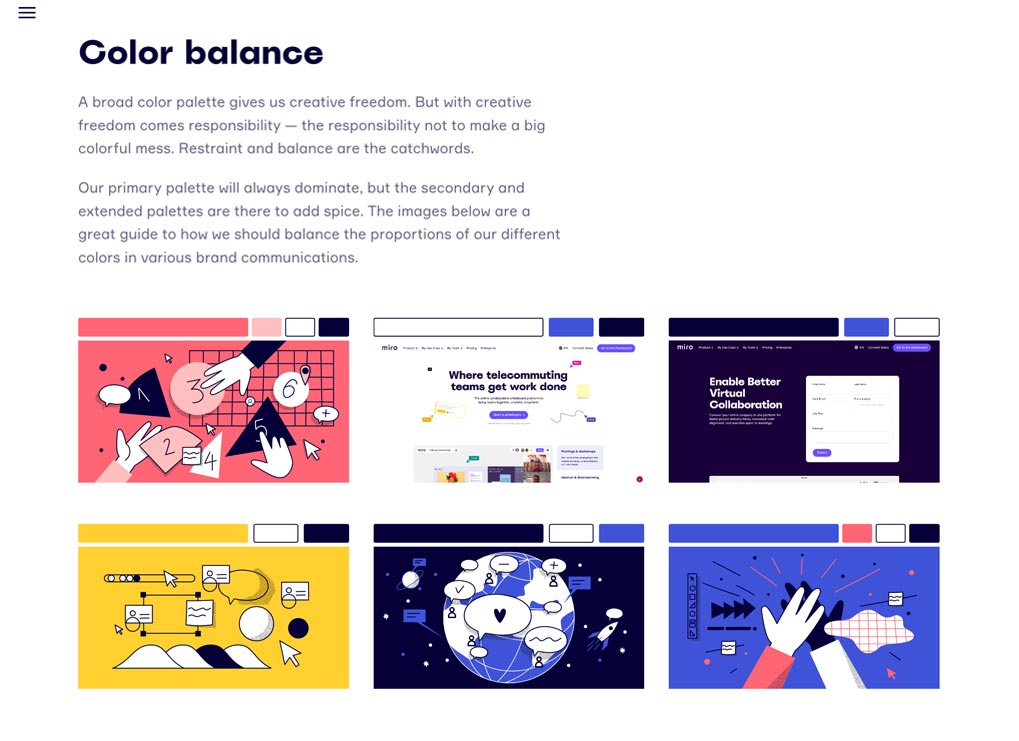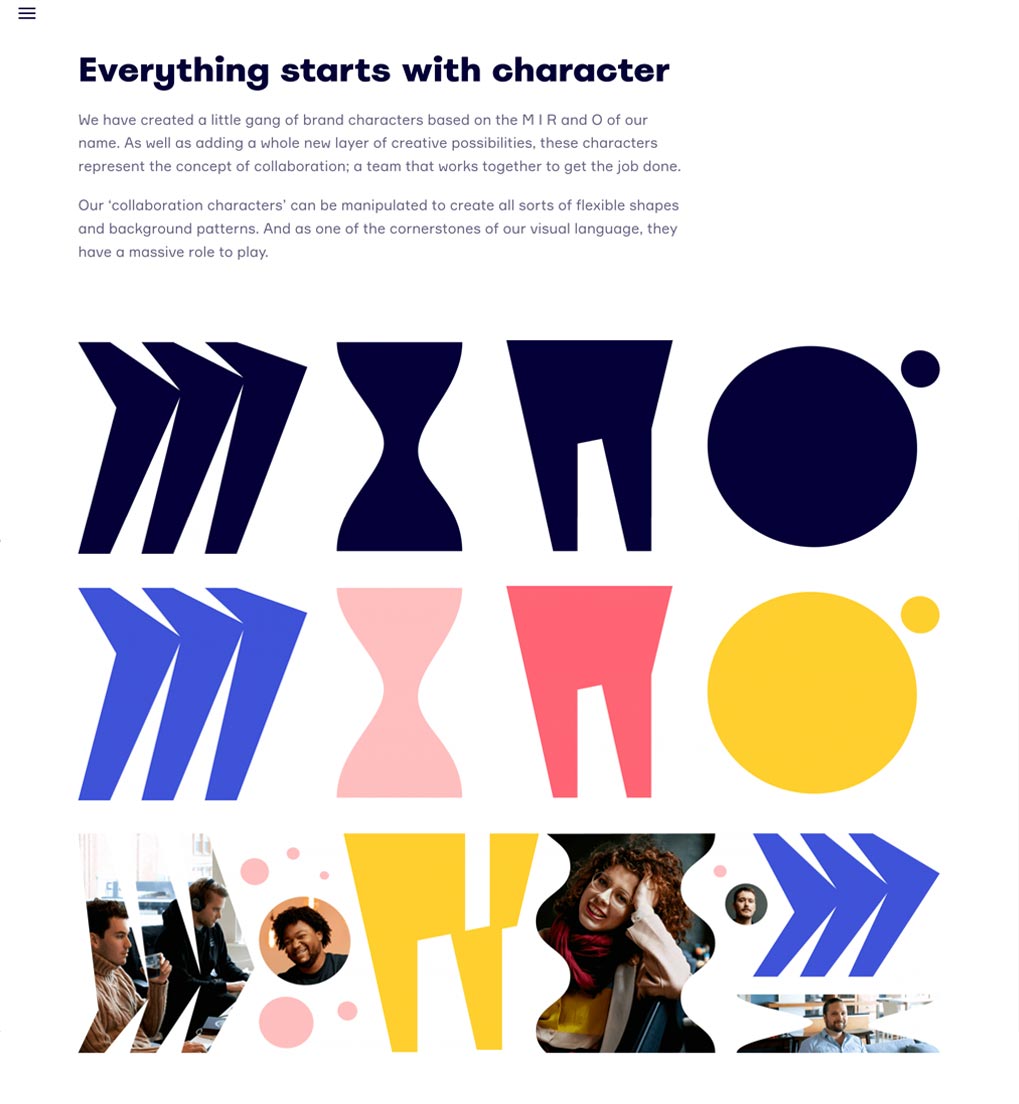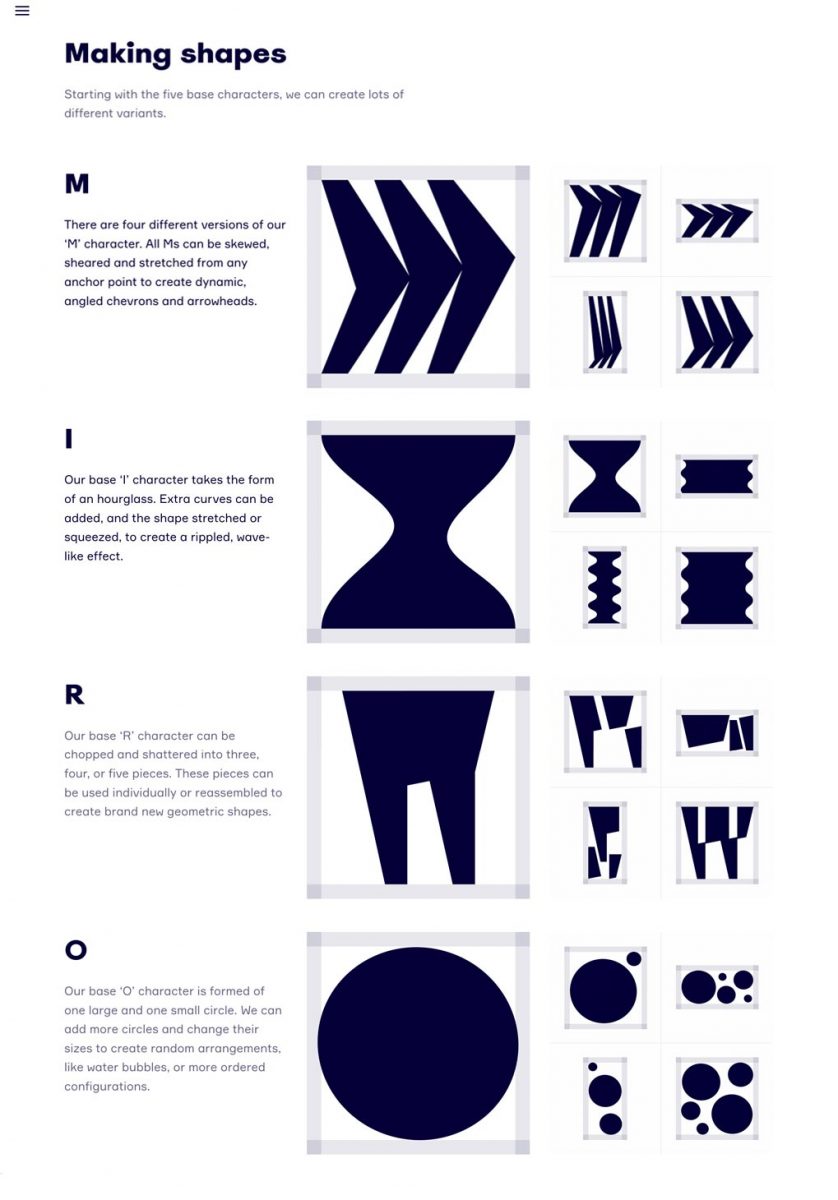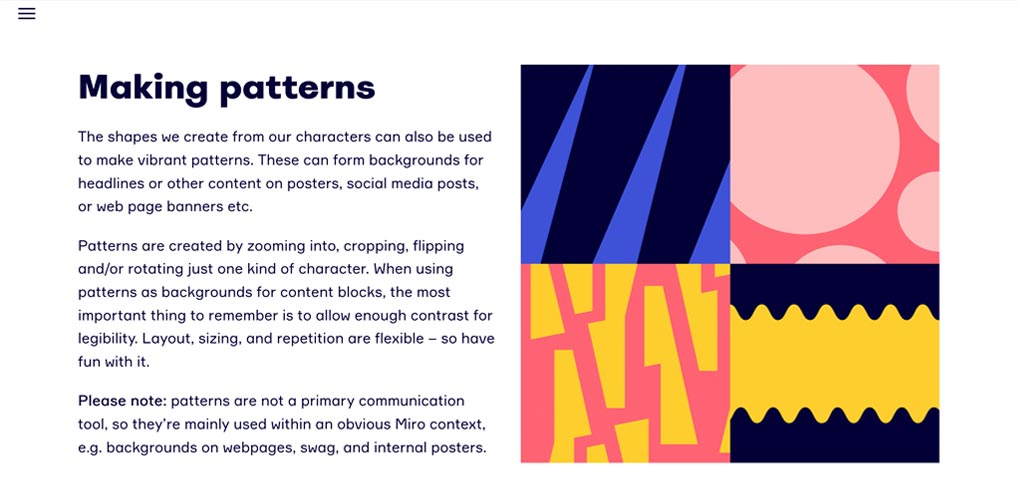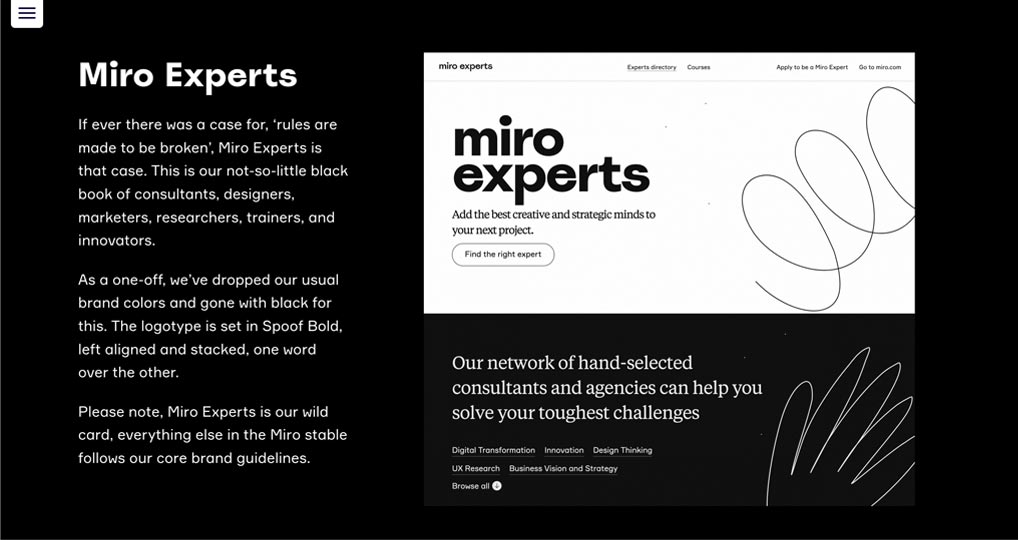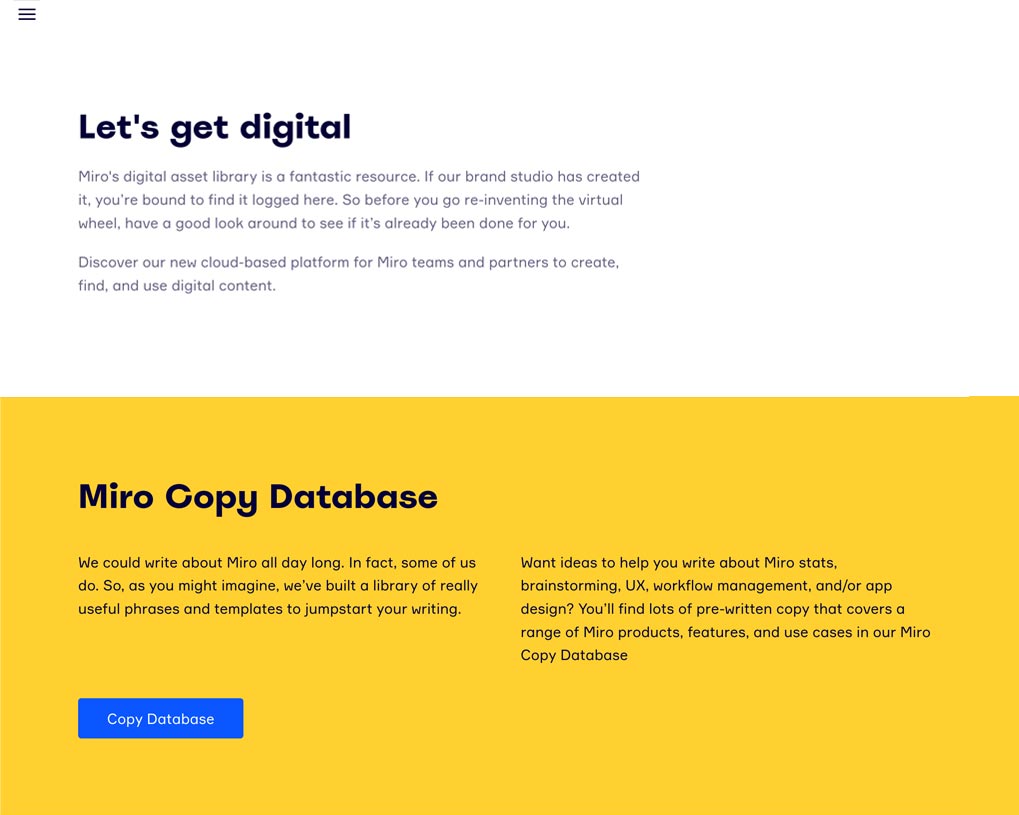 For more tone of voice and brand guidelines copywriting work, have a look at the MCM Architecture case study – oh, go on.