Renewable Capital
Brand positioning
Copy for web
Tone of Voice
Brand tone of voice and web copy.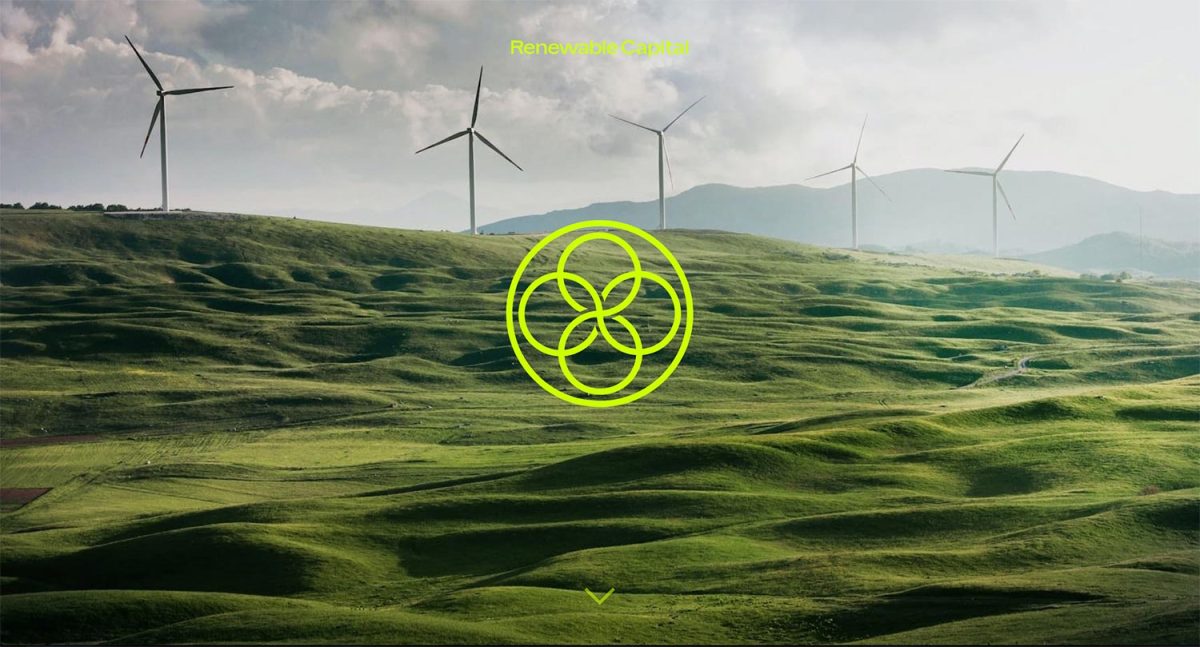 Don't you just love it when the thing you get paid for, also helps the real world?
Well, I do.
An old design agency client of mine introduced me to green energy finance specialist, Renewable Capital. A brand new company, steered by very experienced money-wizardy hands.
In a nutshell, Renewable Capital was set up to introduce conscientious investors to progressive companies in the renewable energy space. Turning planet-saving thinking into planet-saving doing. As you might imagine, I was chuffed to bits to be involved.
We had Zoom calls, grilling sessions and a couple of rounds of brief bashing. And when the direction was clear, I kicked off with a bit of brand voice experimentation.
Once we'd agreed the nuances of how Renewable Capital should talk, I put together a brand platform – a sort of anchor for all of the client's communications. This covered brand purpose, vision, mission, values, tone of voice principles, tone of voice in action and messaging examples.
Here are a couple of excerpts: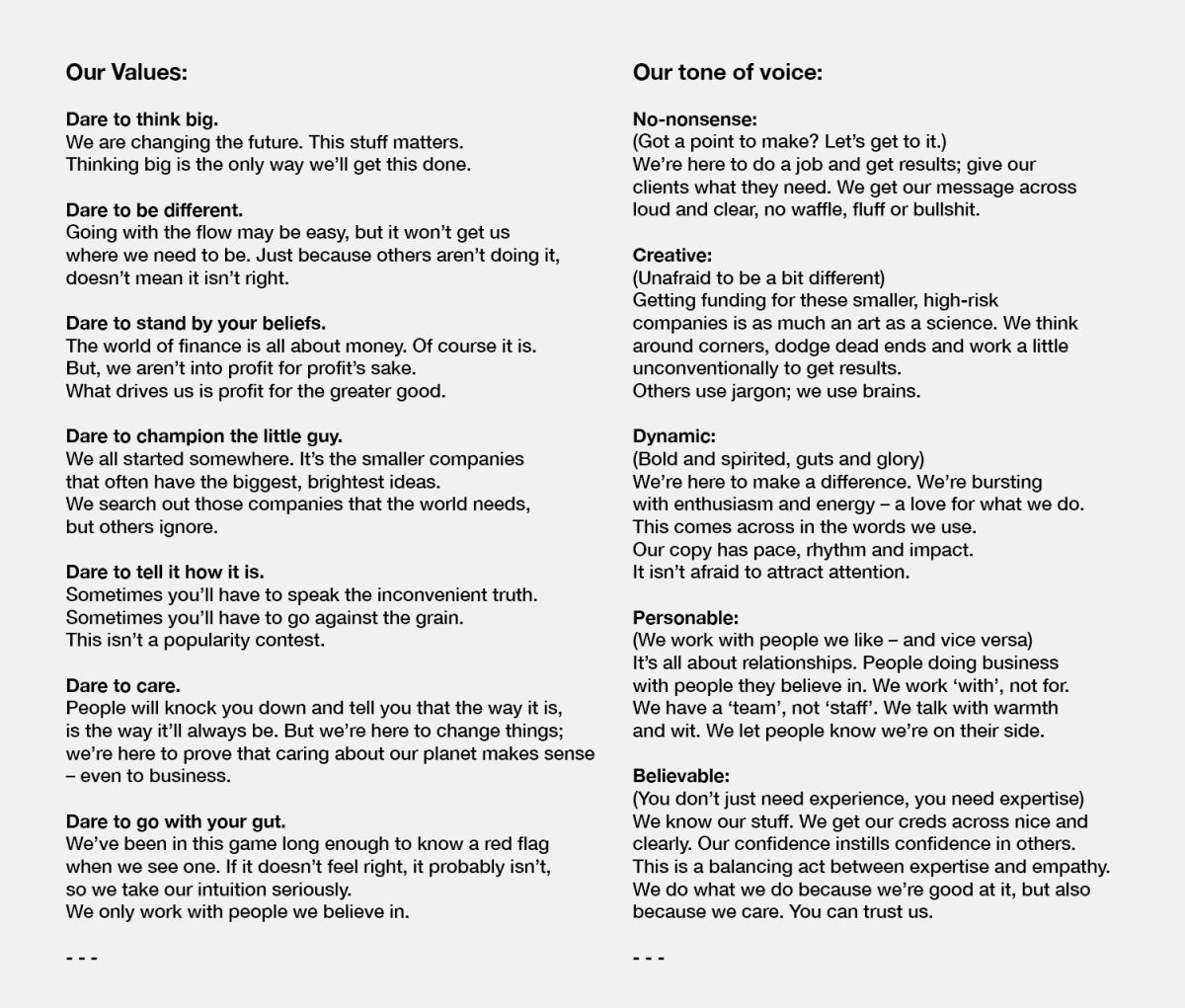 The client was well into it: "I'm super impressed with what you guys have come up with and cannot wait to see the brand out there now! It's so on-point!!"
(NB. If you're happy with your freelancer's work, tell them. You'd be amazed how far a bit of appreciation goes.)
Then, along with the massively talented designer, Jmeel Allen, we got to grips with the website.
Pared back and minimal, it lays out Renewable Capital's stall without frills or fluff. And of course, every word (especially when there are so few of them) counts…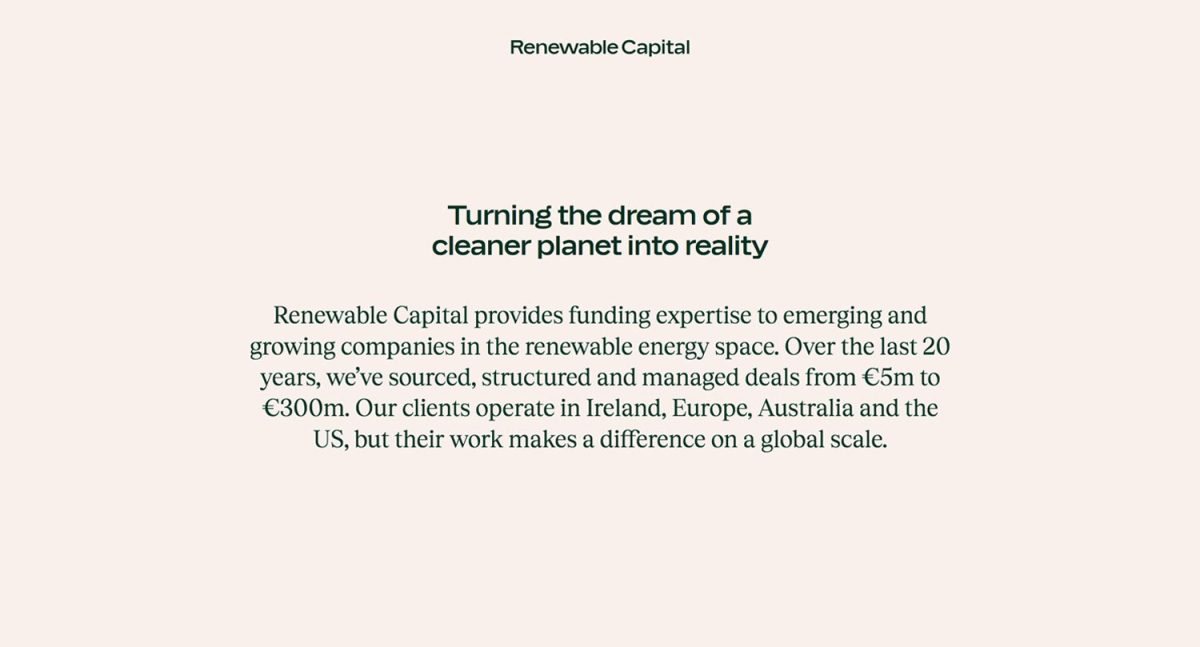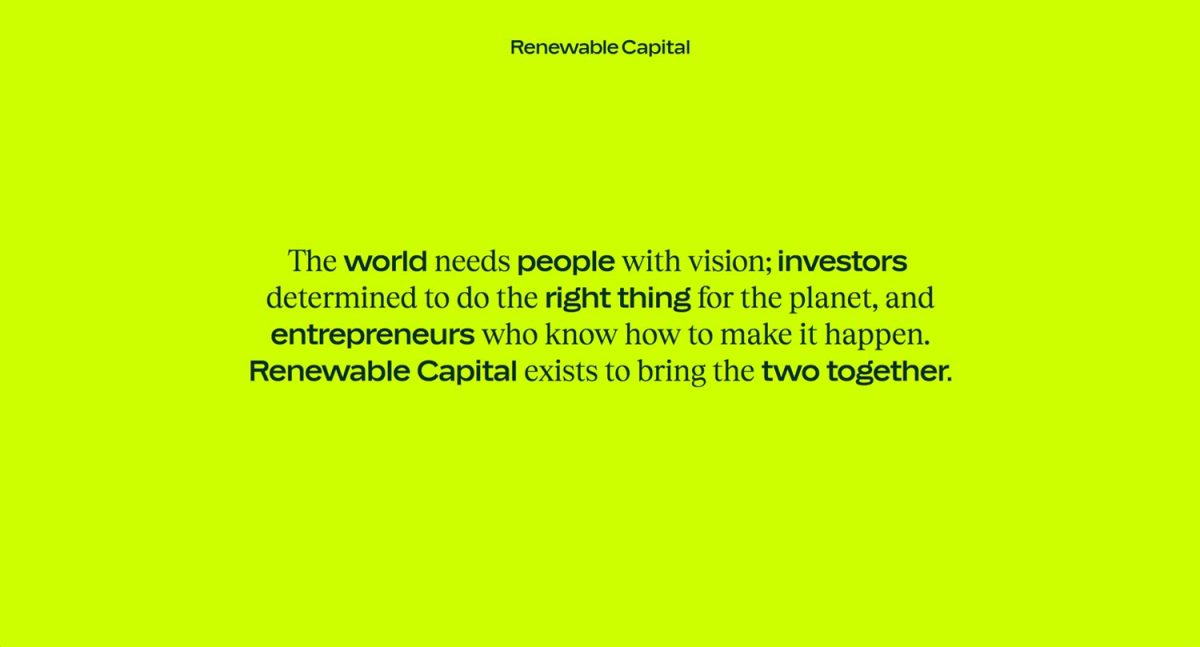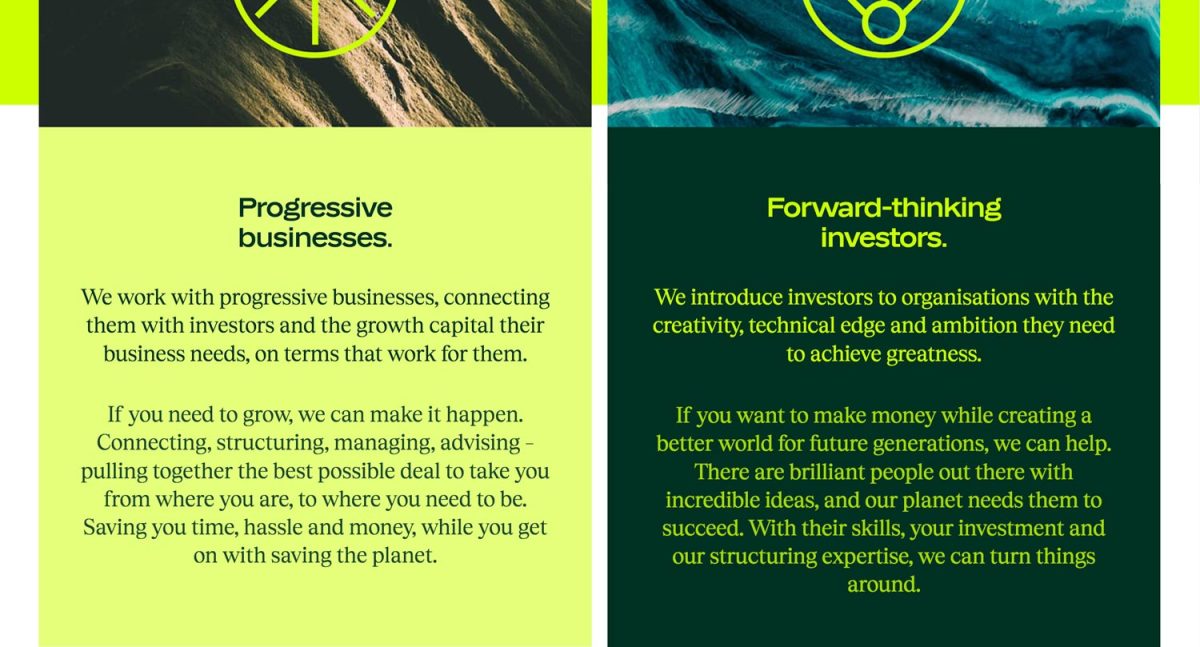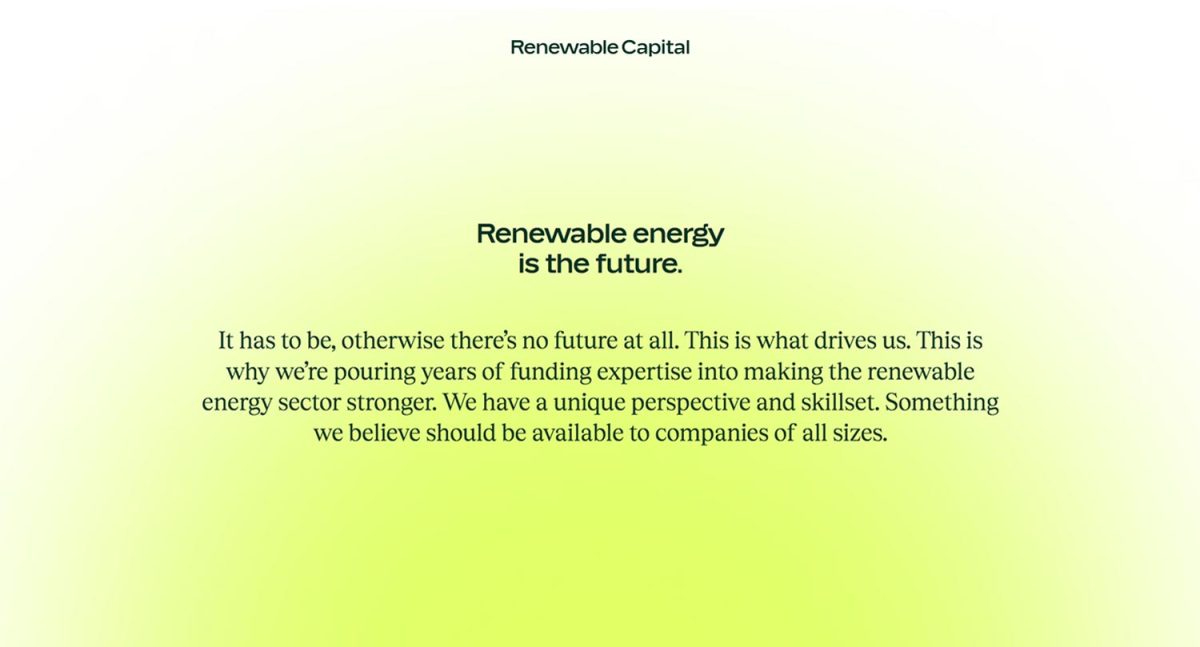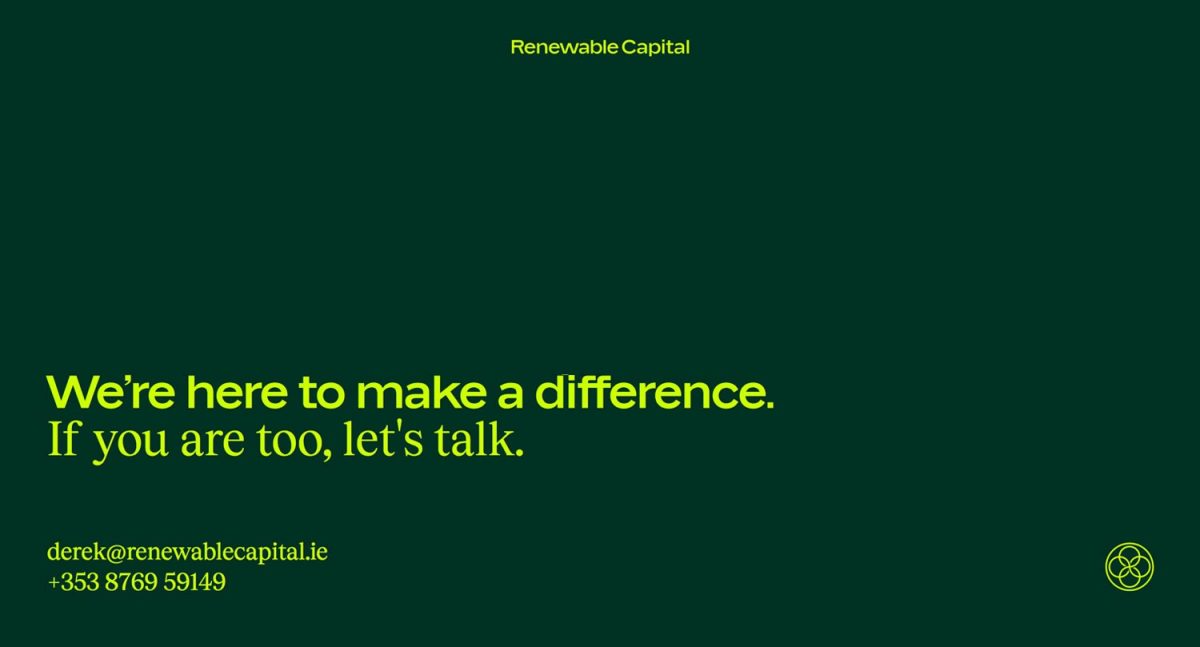 For a very different kind of tone of voice and website copywriting job, have a nosy at the unl studios case study.