The Future Works
Brand guidelines
Copy for design
Copy for digital
Copy for web
Tone of Voice
Brand tone of voice and website copy.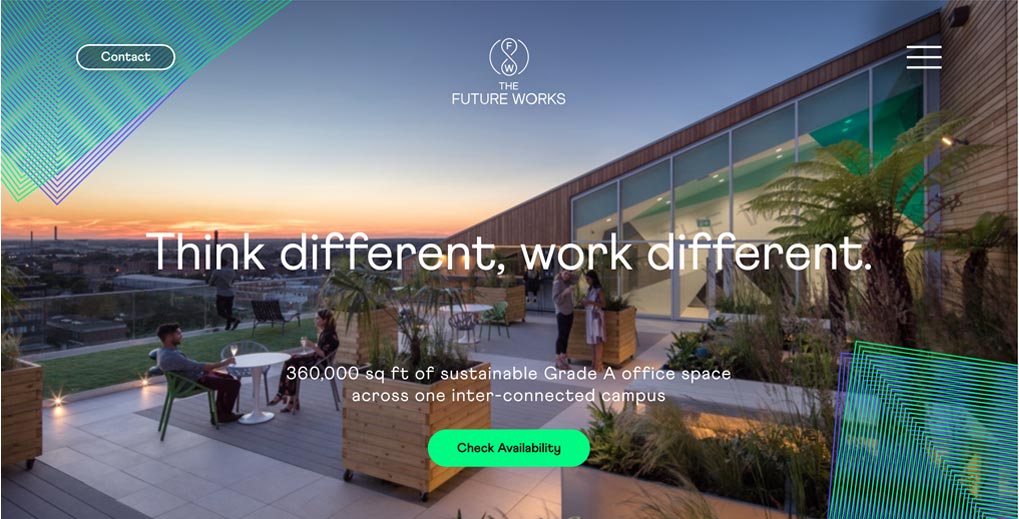 There's few things more satisfying than helping to build a brand from the ground up.
OK, there's country walks, a soak in the bath and chocolate Hobnobs, but you know what I mean.
Anyway, back to brand language.
The Future Works is a new office campus in Slough. So new, when I first got involved there was only one block built of the planned three.
The client was going through a stage 2 branding process, and design agency, Saentys, very kindly asked me to help with brand positioning and tone of voice.
Turns out the client was prepared to be a little bit different. Well, we gently nudged them in that direction, and they were really happy to push the boat out.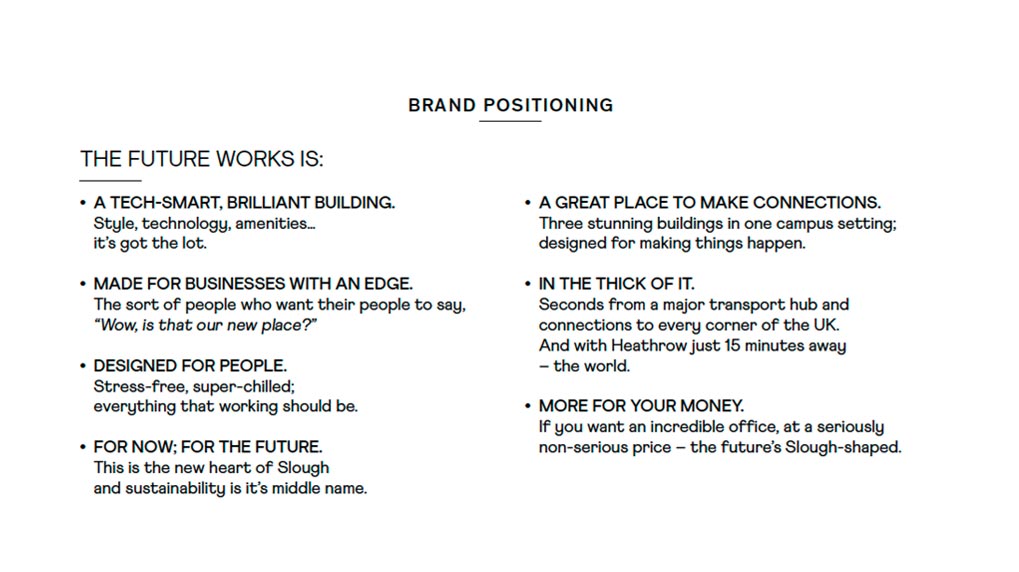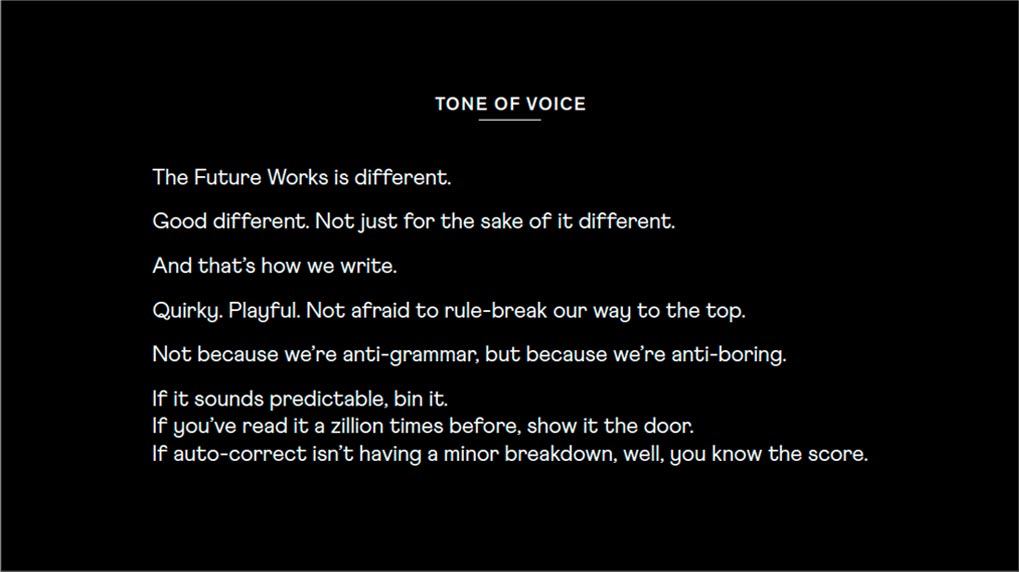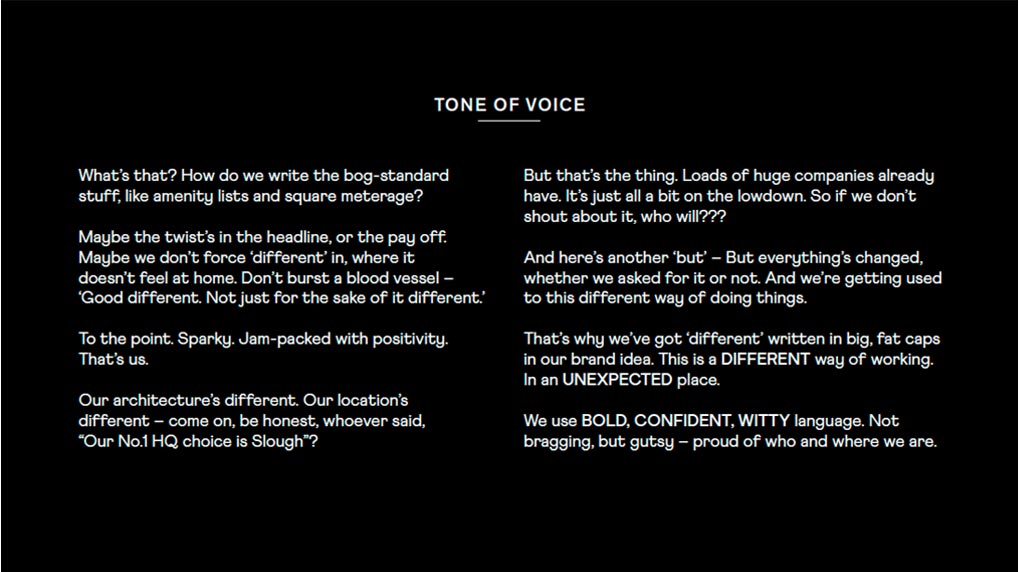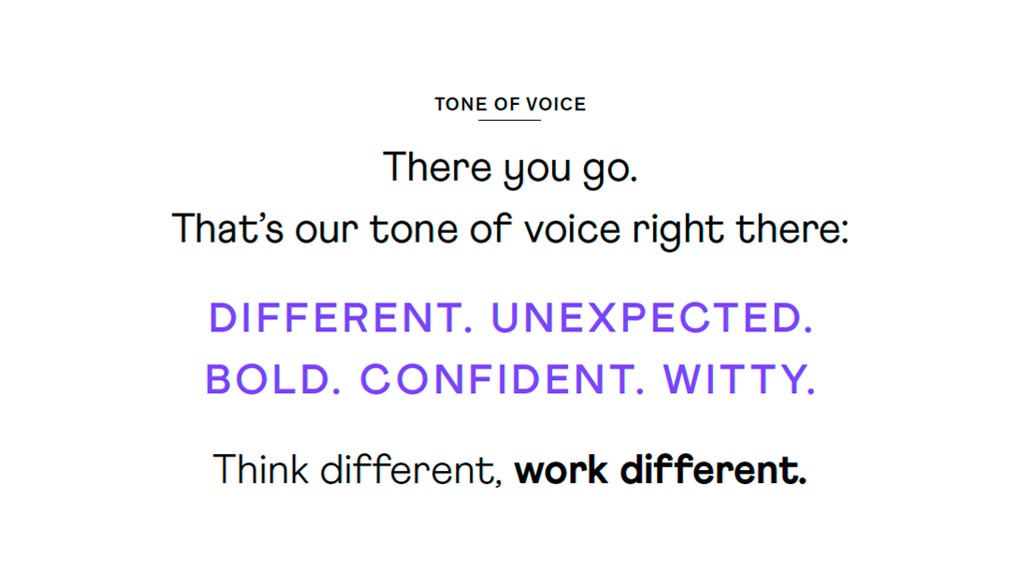 Once the positioning and tone were signed off, we worked on the website, the marketing suite materials, hoardings and a brochure.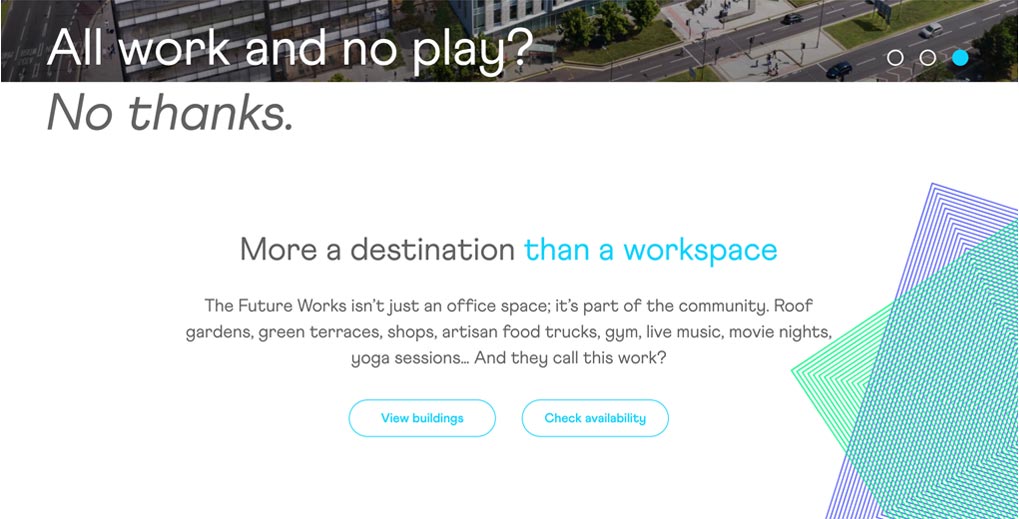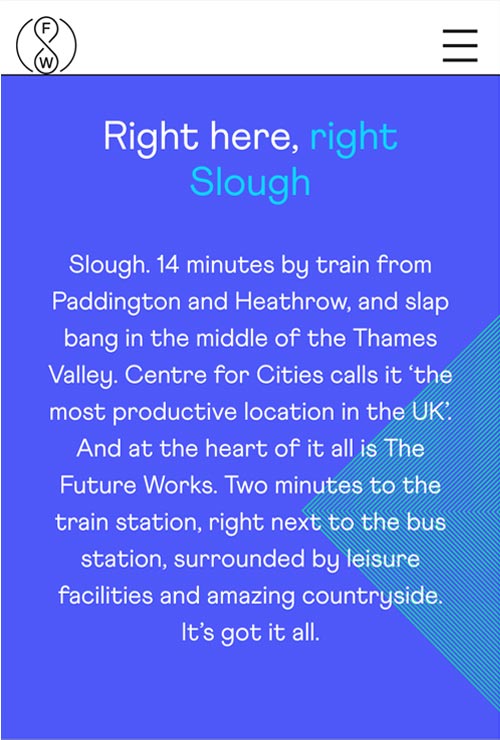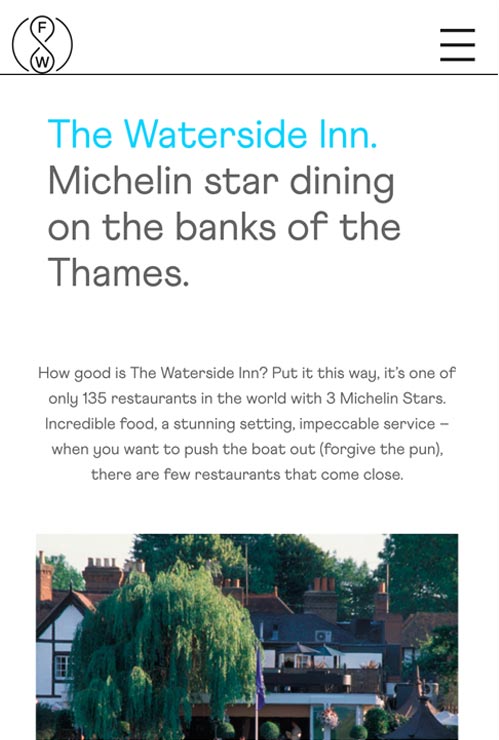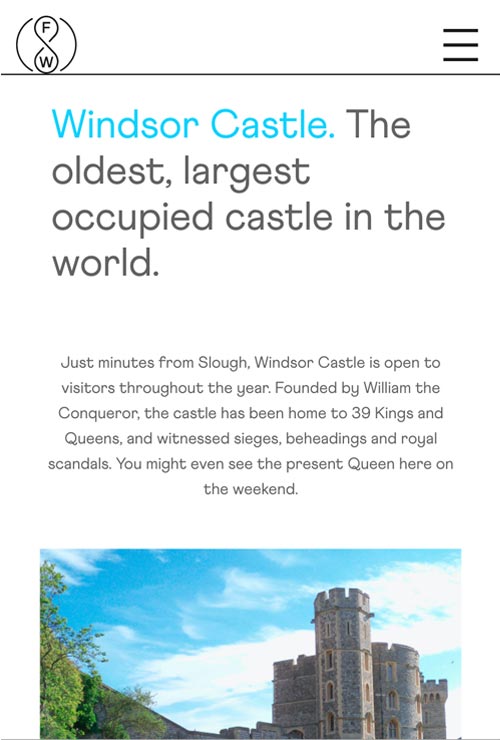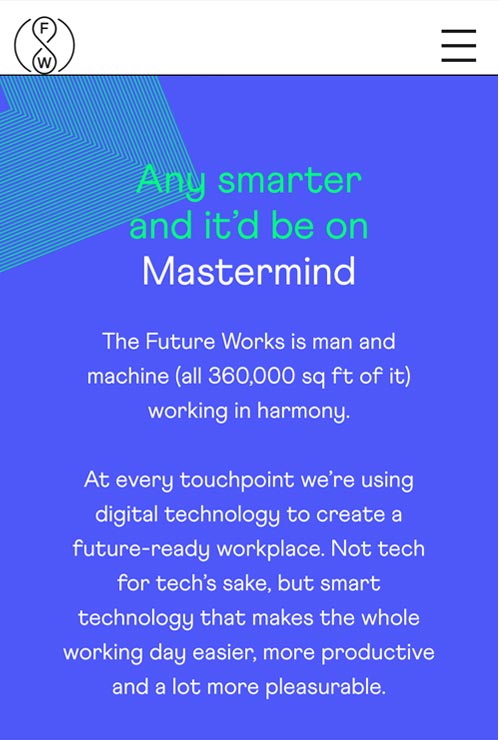 For more tone of voice and web copy work, have a look at the Mountgrange Heritage case study