Back to blog
Tales of the uninvited #4: Junior Bake Off and the meaning of life
Have you watched Junior Bake Off? It's bonkers.
A bunch of pre-teens attempting patisserie that's way beyond their capabilities, while three adults crack jokes that none of the kids understand.
It really shouldn't work. And if your idea of good night in front of the telly is a bottle of Jack and a Borgen box set, it probably won't for you.
But hidden amongst all the butter-cream-biscuity nonsense, I think I've discovered the meaning of life.
Meet Fyn (my new hero)
Meet Fyn, future President of the United States of Eurasia, future founder of the 14 trillion Eurodollar global corporation, GenetixLab® and inventor of 2045's most popular AI-enabled, lab-grown pet; the Proto-Unicorn MKII (with real laser eyes).
Fyn is 10 years old. He's brilliant. I want to be Fyn.
Fyn has sussed the meaning of life. He just doesn't know it yet.
Fyn is one of nine, shiny-eyed contestants on Channel 4's Junior Bake Off. He's by no means the best baker in the tent (then again, I'm not sure any of them are).
Oh, you want evidence of this future polymath's baking mini-disasters, do you?
OK. Week 1, the technical challenge was to create hexagonal Jaffa Cakes.
Here's what they were supposed to look like: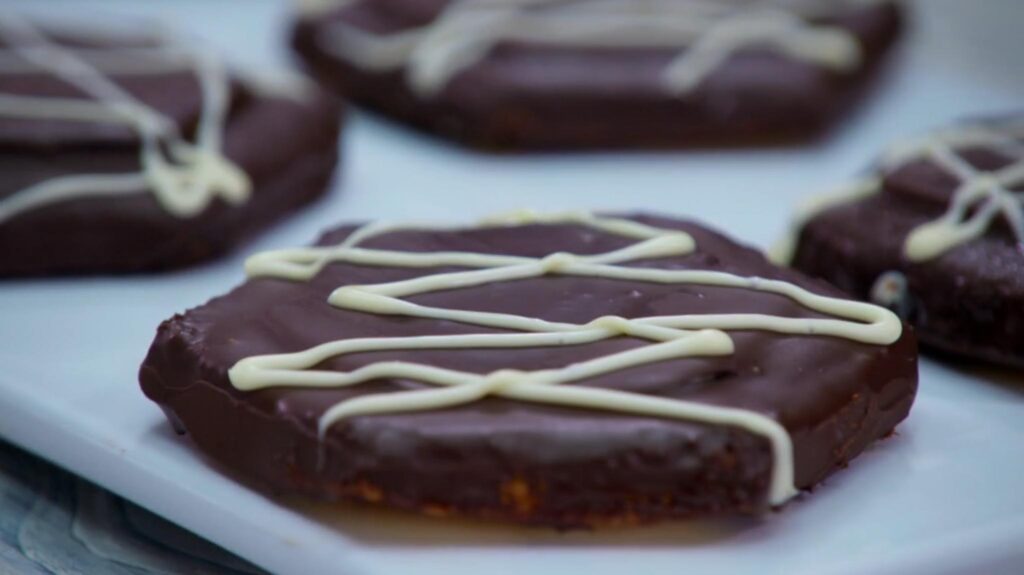 And here's Fyn's answer to the brief: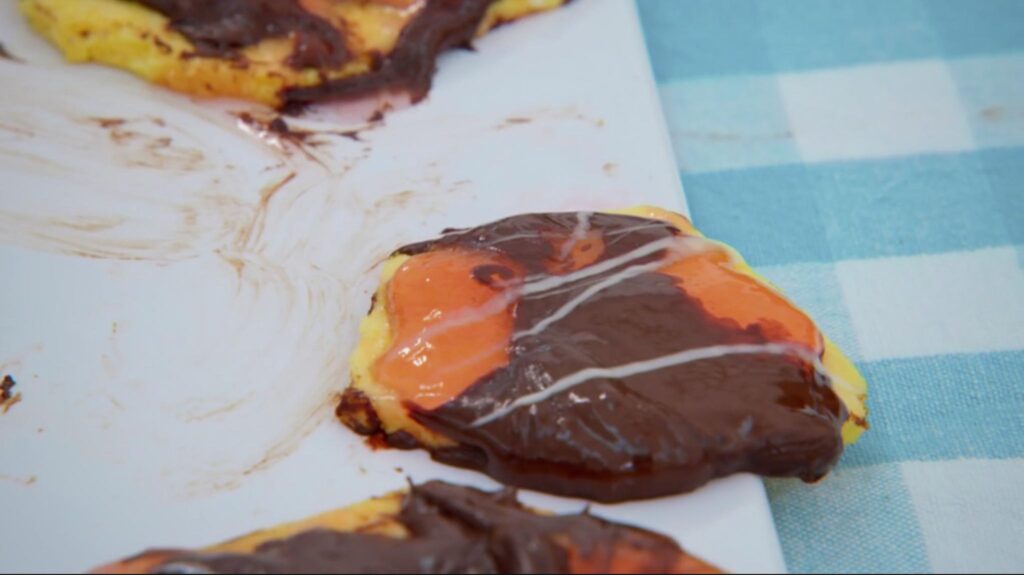 The hexagonal technical challenge was followed by a fantasy cake showstopper. The one where Fyn had to confess he'd used a tbsp of bicarb instead of a tsp.
This is what Fyn had in his mind – pretty amazing if you ask me: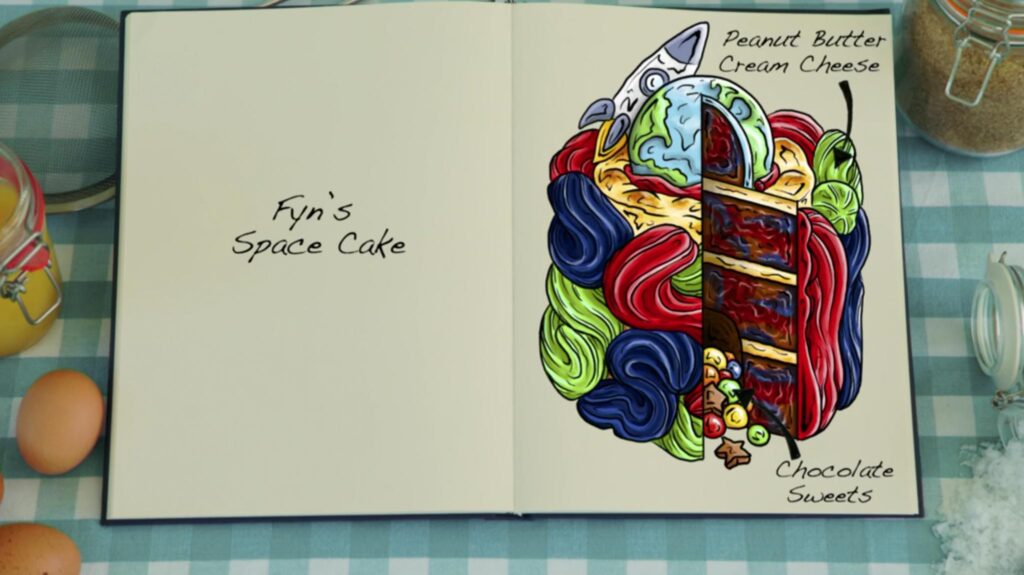 And this is how it turned out: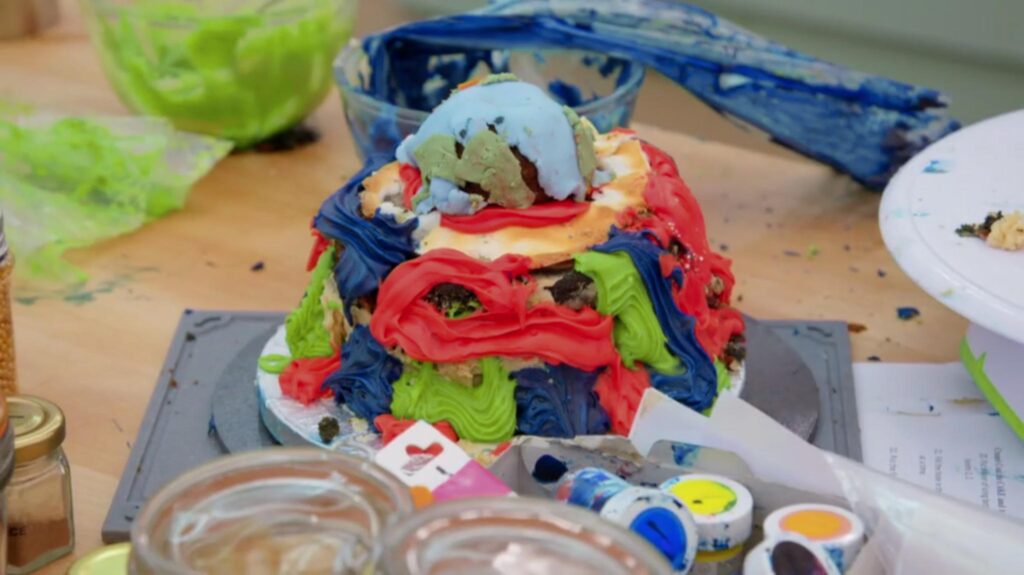 Before you start thinking I'm having a pop at Fyn, let me explain. Most of the contestants' attempts were equally as over-ambitious.
I'm not making fun of his skills in the kitchen, merely using them as a springboard to show-off his real skills. Fyn's secret blend of herbs and spices, something that none of the others had in their larders.
But before we get into that, here's a taster of week 2 – 'Biscuit Day'. The judges wanted our junior bakers to create chewy cookie cups, a bit like this: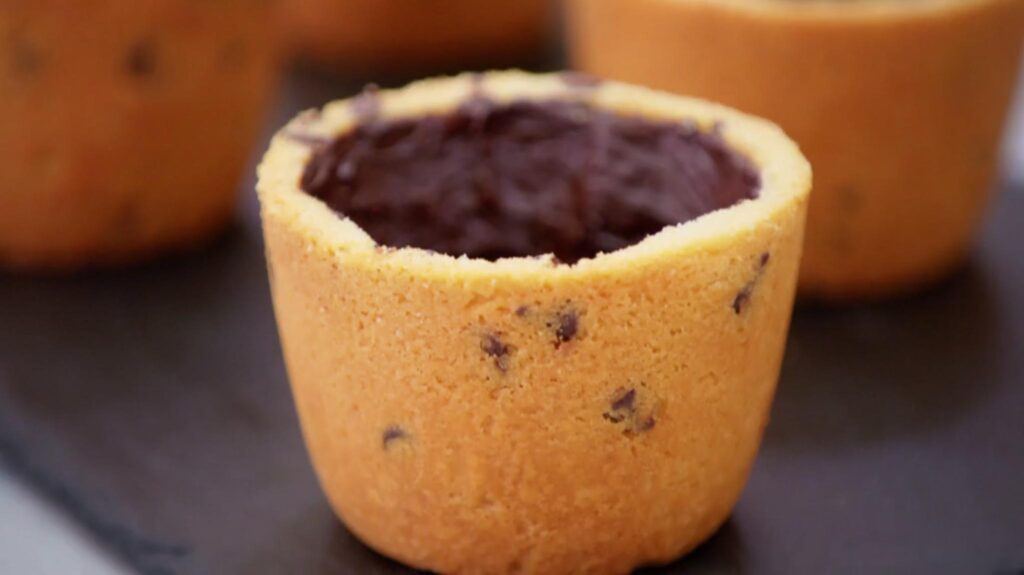 Fyn came back with: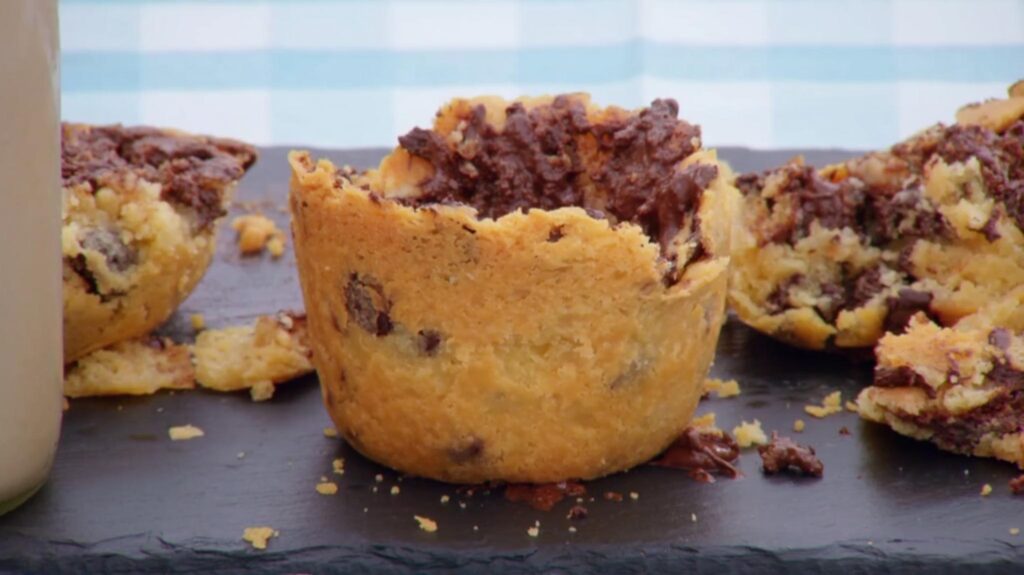 Week three was 'Bread Day', where the technical challenge was pushed to another level. 'Sweet bread mythical creatures'.
Fyn wanted to create a Phoenix: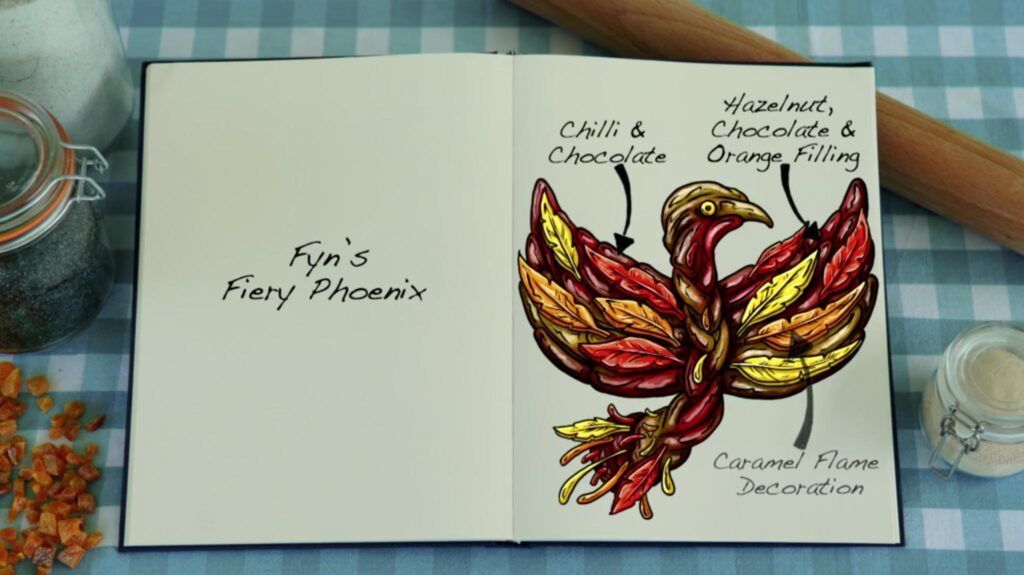 As ever, he threw himself into the task with full-on Power-Rangers-buzzing-on-three-litres-of-full-fat-Coke enthusiasm.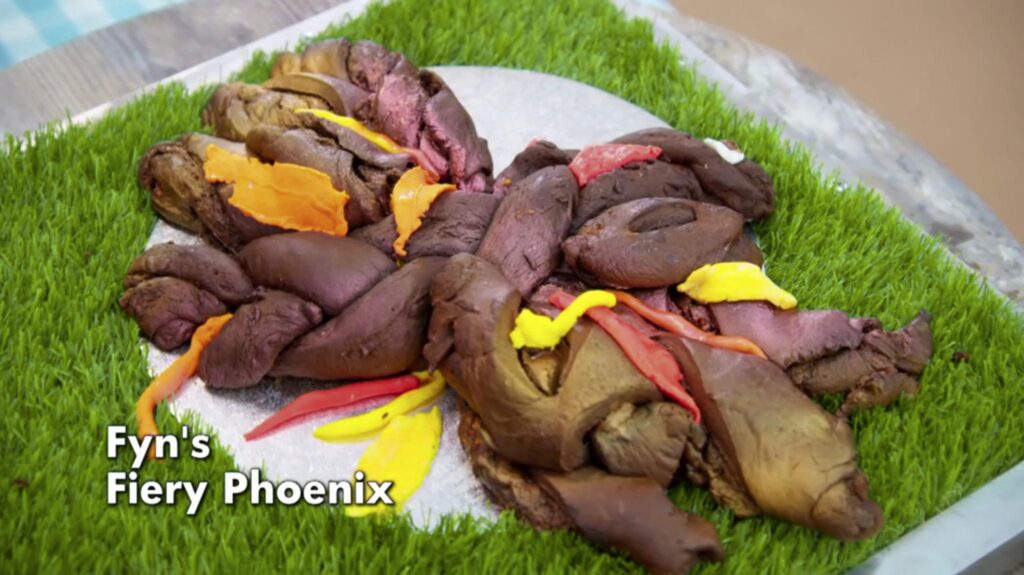 To be fair, half of what I do in the kitchen ends up looking like this.
But, as entertaining as Fyn's creations were, it was that secret blend that really captivated me. We're talking equal parts: heart, self-belief, stoicism, sense of humour, zest for life and not to mention, he's just so darned lovable with it.
With Fyn, every fail is a chance to learn. Every collapsed bake, one of life's little happy accidents. He's a living lesson in the power of positivity.
In all seriousness, if we had more Fyns in the world, it'd be a far better place.
As much as I wanted Fyn to go all the way to the final, even I had to admit, it probably wasn't going to happen.
Week three, judgment time
When it came to the final judging of the day, the camera cut to Fyn in his trademark, bright green 'Fyn' head and wrist sweatbands (only he could get away with this).
With all his bubbly might, and with a big Cheshire Cat grin, he said, "My toes, my fingers and my brain are all crossed. I don't know why my brain's crossed, it just is."
But, the writing was on the wall and it was time for Fyn's Bake Off dream to end.
However in typical Fyn style, he smiled all the way through, as his fellow competitors and the grown ups crowded around to commiserate with him. You could tell they were genuinely going to miss this little dynamo of honest-to-goodness humanity.
Fyn kept on beaming. He'd had a fantastic time. There were no negatives for Fyn, as he said, "I've definitely made friends for life".
And the best bit was when they cut to him outside the tent. You know, the bit where the loser is supposed to cry and bang on about how this won't stop them baking.
Fyn looked straight into the camera with a cheeky grin and did a 'mic drop', using one of his sweatbands. "Goodbye" he said, with no hint of regret for what had gone, or anxiety about what lay ahead.
He was the same in victory and defeat. Ever-optimistic and joyful. Enjoying the moment. Tackling every task with a cack-handed light-heartedness that we could all learn from.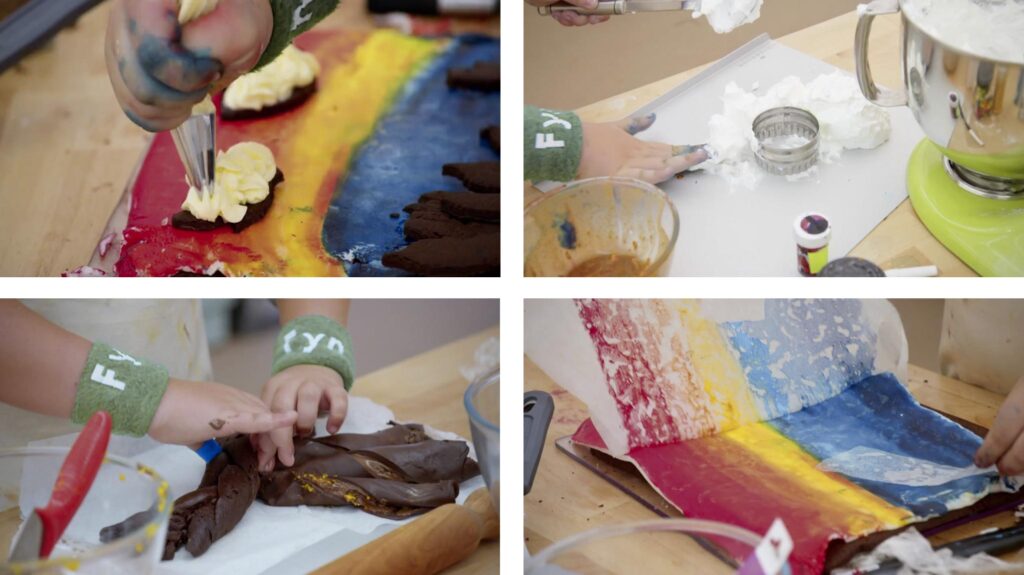 I, for one, am taking a leaf or four out of Fyn's book:
• Work hard and have fun while you're at it.
• Don't let anything get in the way of your smile.
• Learn from mistakes, but don't hang onto them.
• Take the job at hand seriously, but yourself not so much.
Fyn has proven to me that it doesn't matter so much about winning the little battles that we face, it's more about how we face them. What we get out of them.
It's more important that our battles (won or lost) help to point us towards something much more vital. Our ultimate goal. The meaning of life.
So what is the meaning of life?
C'mon, did you really think it was going to be that easy. That, my friend, is up to you to discover for yourself.
Or maybe you should ask Fyn.
All images c/o Channel 4.
More tales to tickle your buttons:
Tales of the uninvited #3: The day they killed advertising
Tales of the uninvited #2: A brush with death in Kashmir
Tales of the Uninvited #1: How to kill a pig
Jonathan Wilcock (that's me) is a Senior Freelance Copywriter.
You can drop me a line here, or email jonathan@sowhatif.co.uk