Back to blog
The So, What If… 9×9 photography game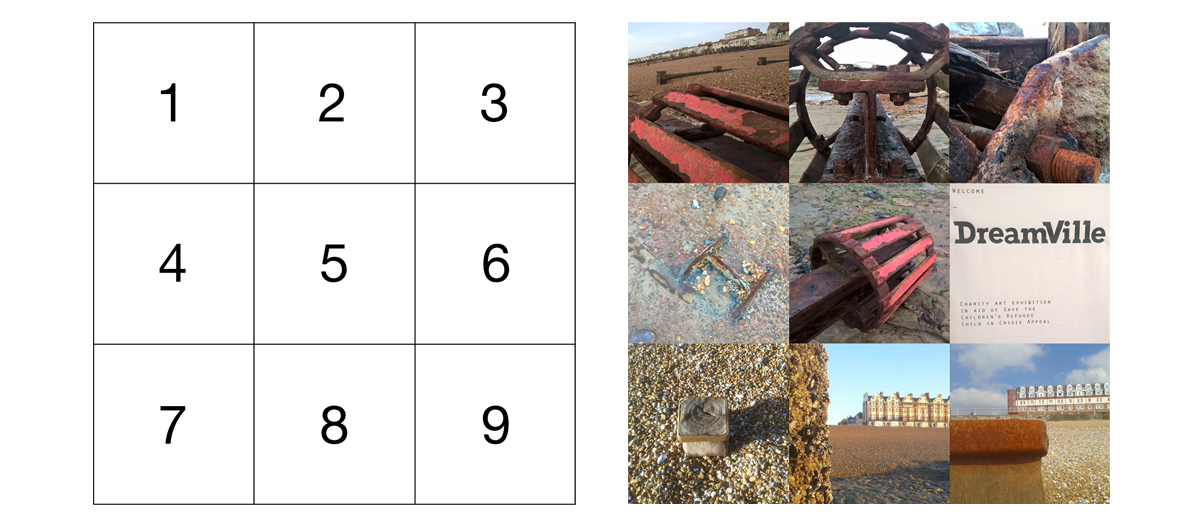 Set your forgotten photographs free
We all have a gajillion photos on our phones and hard drives that never see the light of day. What a waste. All those pretty pixels laying dormant on a memory card never to fulfil their purpose.
This is why I've invented the So, What If… 9×9 photography game© (remember you saw it here first).
The rules are simple:
Open up your phone's camera roll or a folder of pics on your computer at a random image. This becomes shot number 1.
Skip forward 9 photos. This becomes your second shot.
Skip forward another 9 and this is your third shot.
Repeat until you have 9 shots in total.
To avoid airing anything private, embarrassing or incriminating, just keep skipping 9 shots until you're done.
Drop the shots into a 9×9 Photoshop grid as per above (900×900 pixels at 300dpi, RGB).
Save as a HiRes Jpeg and provide some background info in the order shown.
Send to me at jonathan@sowhatif.co.uk and I'll add it to a gallery (there may even be prizes).
Feel good knowing you've set those forgotten images free.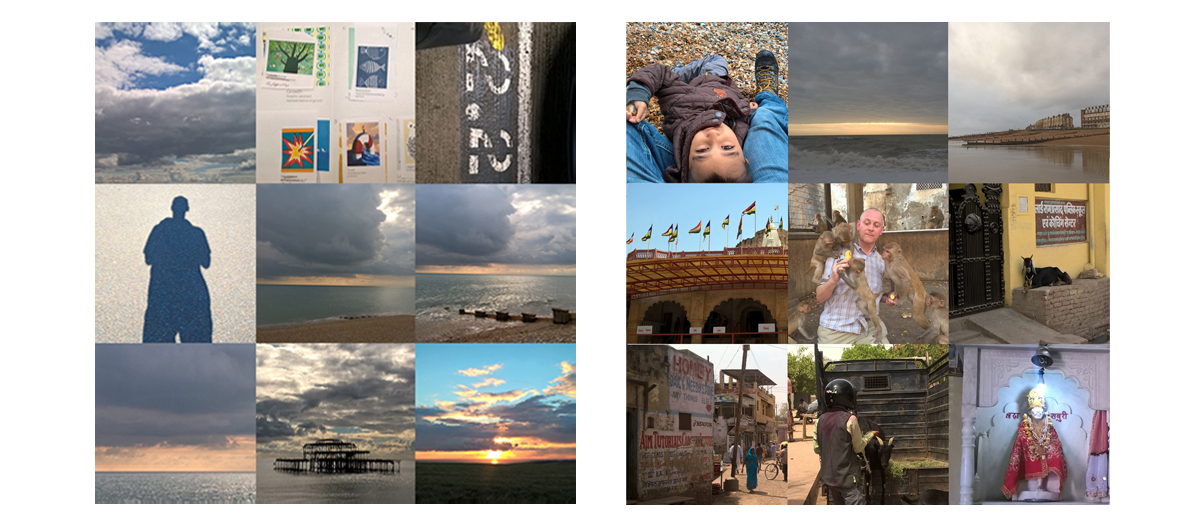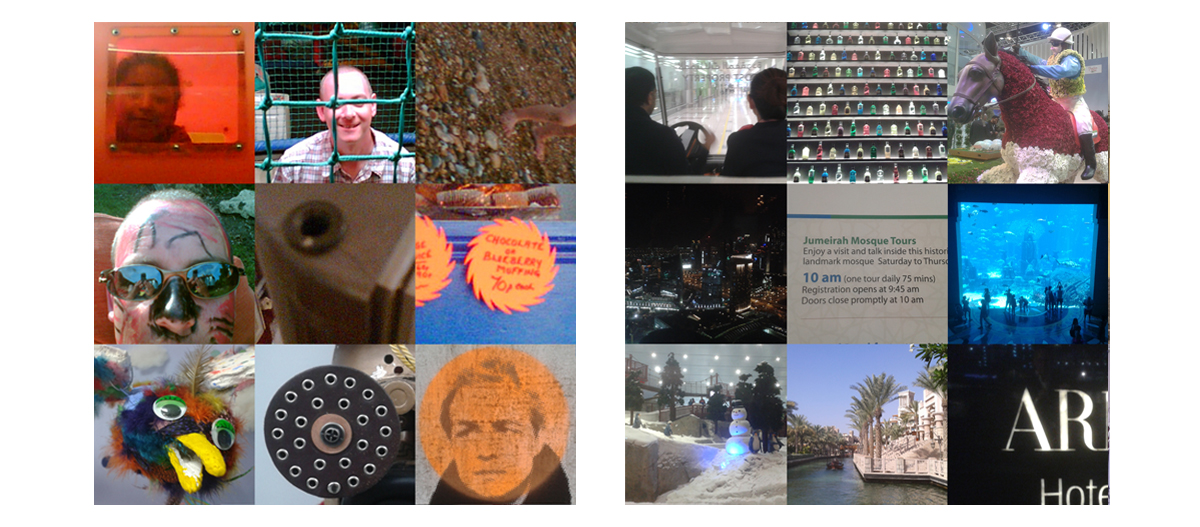 It's a bit scary leaving the image choice to lady luck, but it can also be exhilarating if you just go with it. If you don't totally subscribe to the 'So, What If… anything's possible' school of thought, at least you have plenty of artistic licence, zooming and cropping within each square. At the end of the day though, it's all about random juxtapositions and giving your sadly neglected images a chance to shine.
If you don't have Photoshop
Photoshop gives you ultimate control, but if you don't have it, there are various online tools and apps that you can experiment with. Here are a couple that may work for you:
Please let me know if you discover a simpler or more powerful tool for creating a 9×9 grid (without borders).
Key to So, What If… 9×9 photography game images above:
Main header image: Next door's cats, sunsetting at low tide, 19 yr old me, sunset, beach snail trail, beach patterns, beach rubbish x2, rough sea.
No.1: Storm damaged beach beacon x 5, Exhibition poster, Beach Groyne, Geometric beachfront shapes x2.
No.2: Clouds, Image editing in progress, NCP typography, Promenade shadow, Bexhill seascape x3, Brighton's West Pier, Sunset over the South Downs.
No.3: Me and one of the nippers on the beach, Bexhill seascape, Promenade houses, Ganesha temple Jaipur, Monkey temple Jaipur, Backstreets of Agra x2, Man and goat Jaipur, Shirdi Sai temple.
No.4: Inside a kids' play area in Epsom x2, Accidental paddling in Hove, Me face-painted by one of the nippers, Cracked fridge door evidence, Café typo, West Kent College Art School exhibits x2, Graffiti in Hastings.
No.5: Pick up at Dubai Airport, A modest drink selection in hotel bar, Exhibit at Dubai trade show, View from Burj Khalifa, Sign at Jumeirah Mosque, Hotel Aquarium, Ski Dubai, Madinat Jumeirah, Armani Hotel sign.
And if that's tickled your creative whatsits, why not try a bit of fun with pumpkins – ah go on!
Jonathan Wilcock (that's me) is a Senior Freelance Copywriter.
You can drop me a line here, or email jonathan@sowhatif.co.uk