Back to blog
Freelance Copywriter and Back Pocket Philosopher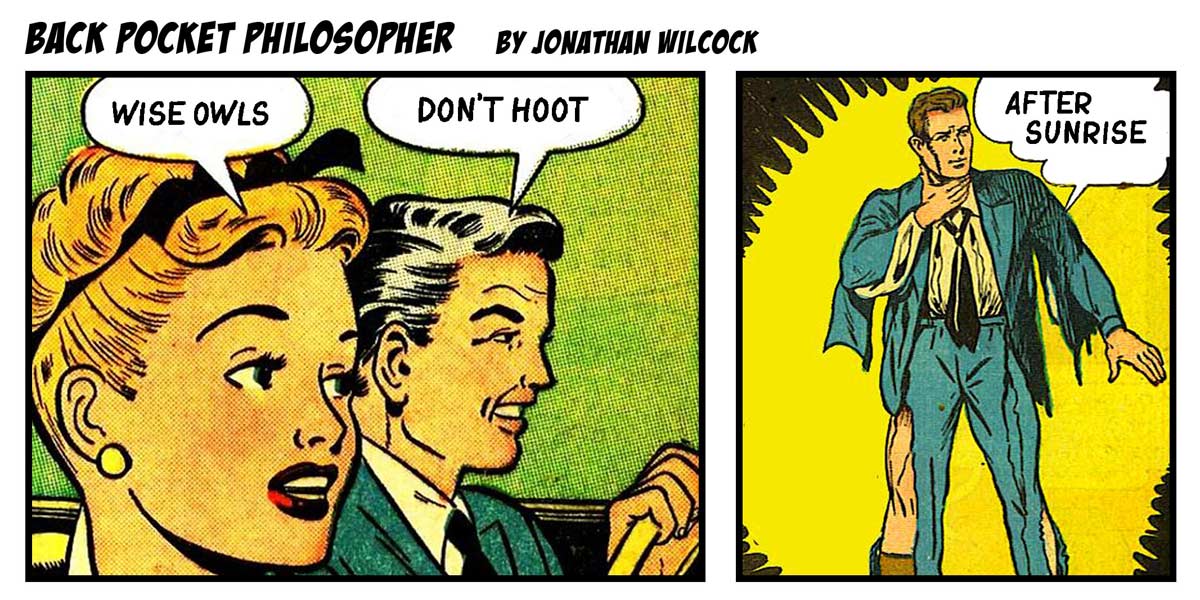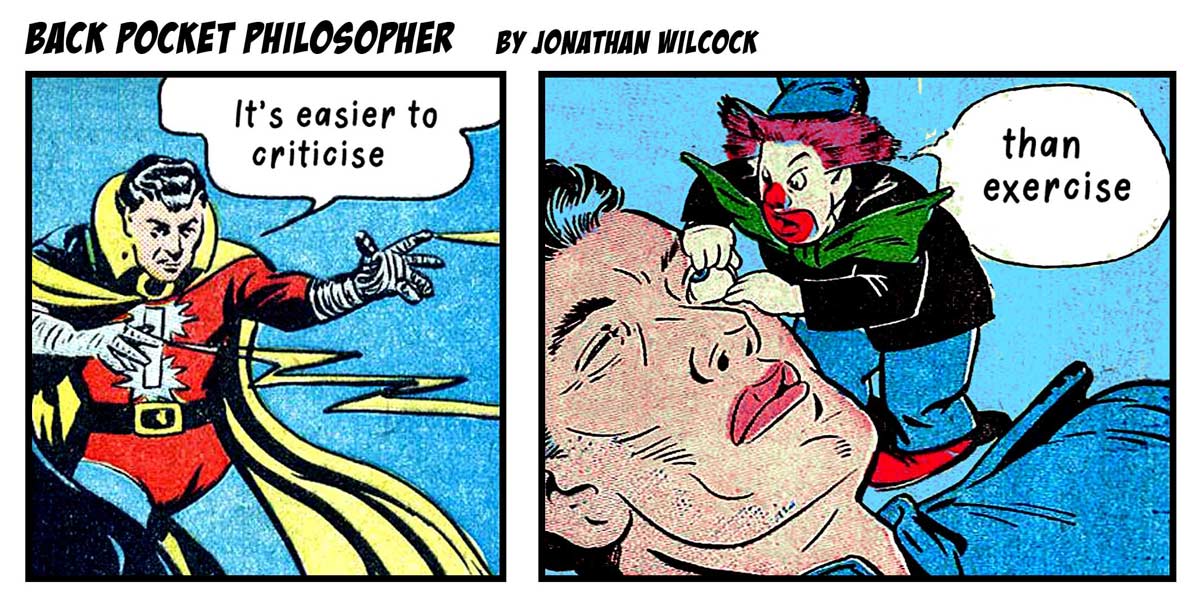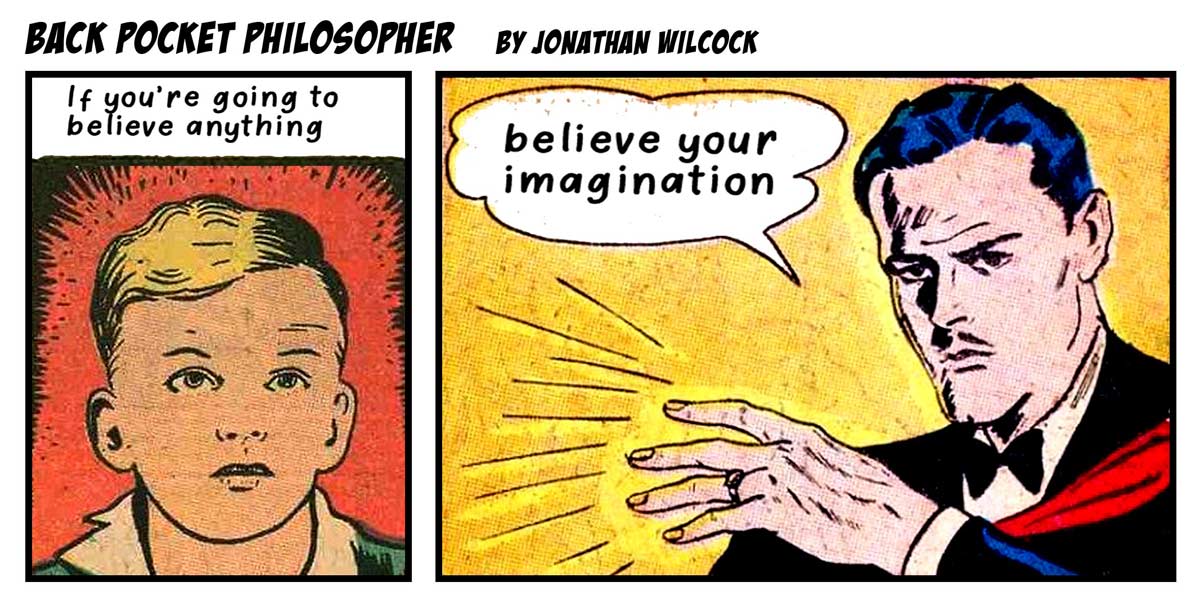 I love comic art. 30s, 40s, 50s and 60s particularly.
The pure, non-PC bonkers-ness of it all.
The men are portrayed as gangsters, space explorers, perverts, cowboys, superheroes and opinionated misogynistic weirdos.
The women are dames, vampire lovers, hysterical housewives, rebels and temptresses.
Monsters, aliens, zombies, killer clowns and talking chimpanzees – anything goes.
In the spirit of reuse-reduce-recycle, I've been rummaging around in the 'past its sell by date' section of the Internet. There's so much glorious retro comic art out there just crying out to for a sprinkling of creative fairy dust.
As a freelance copywriter and back pocket philosopher, I couldn't resist.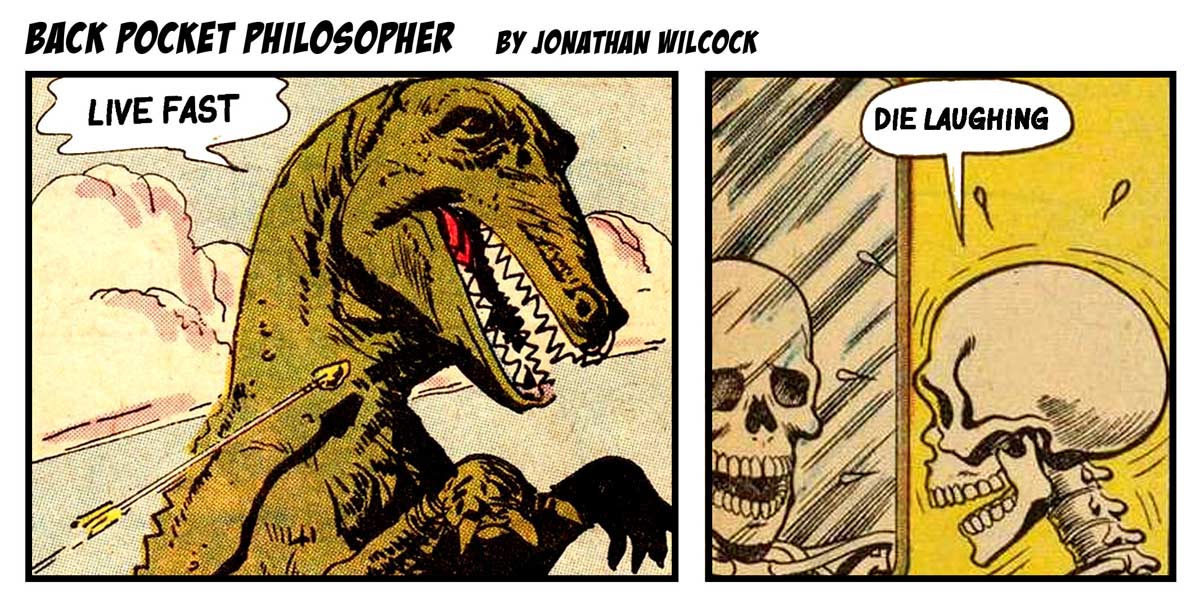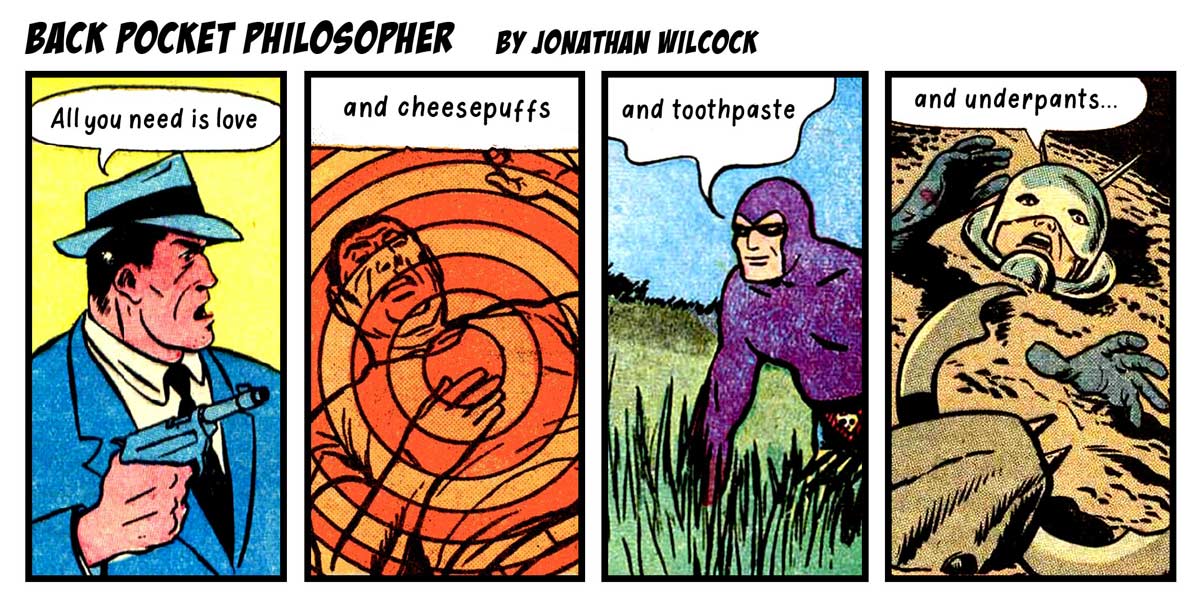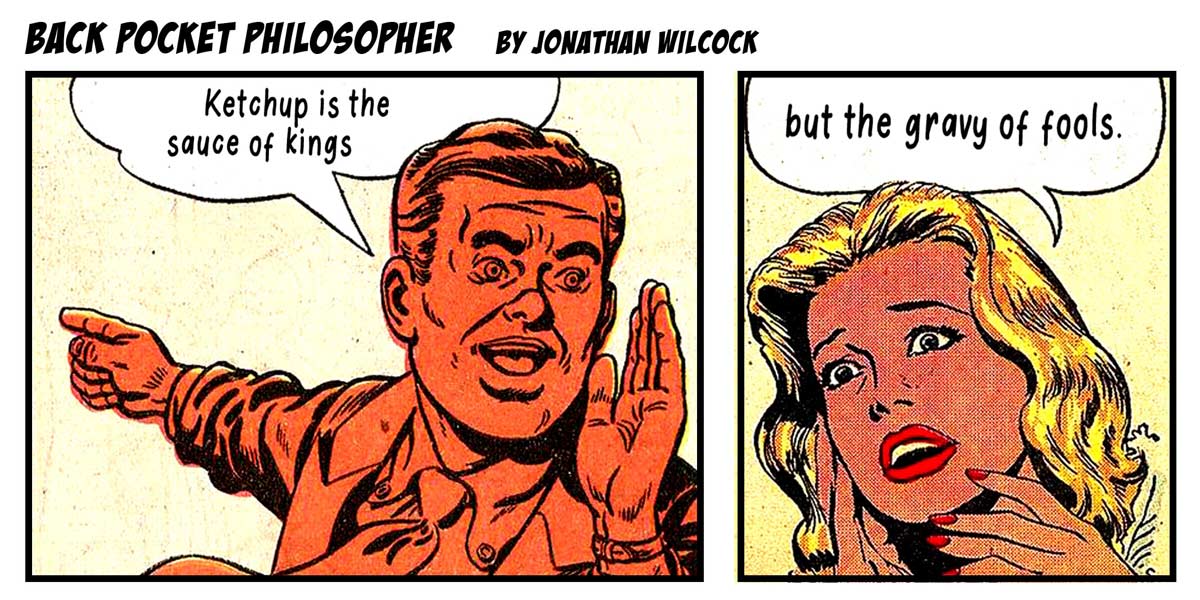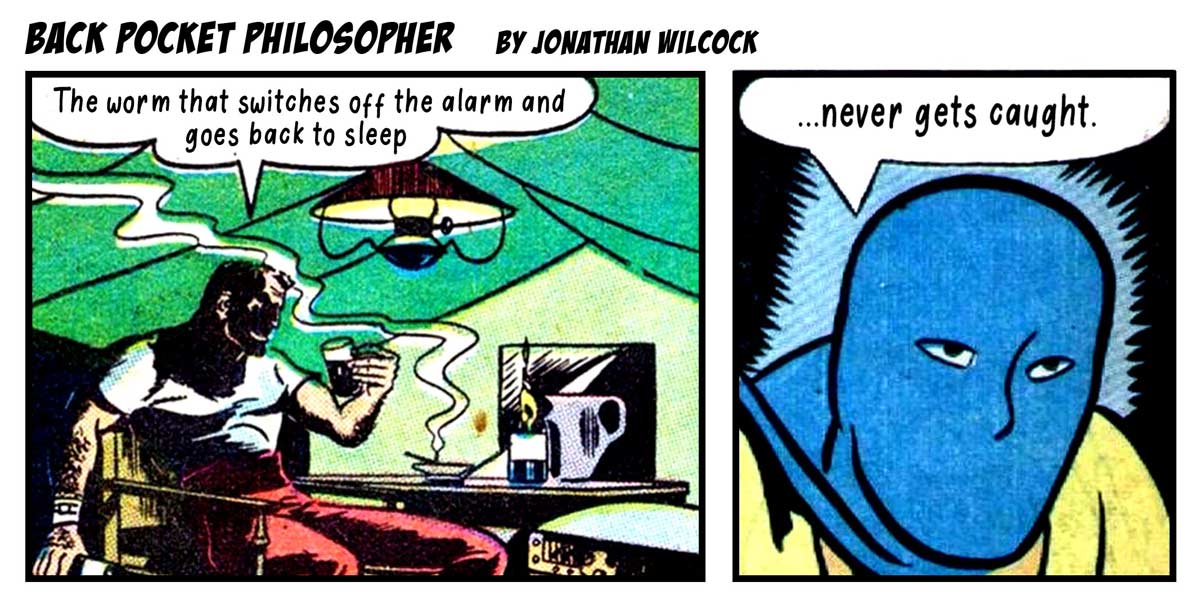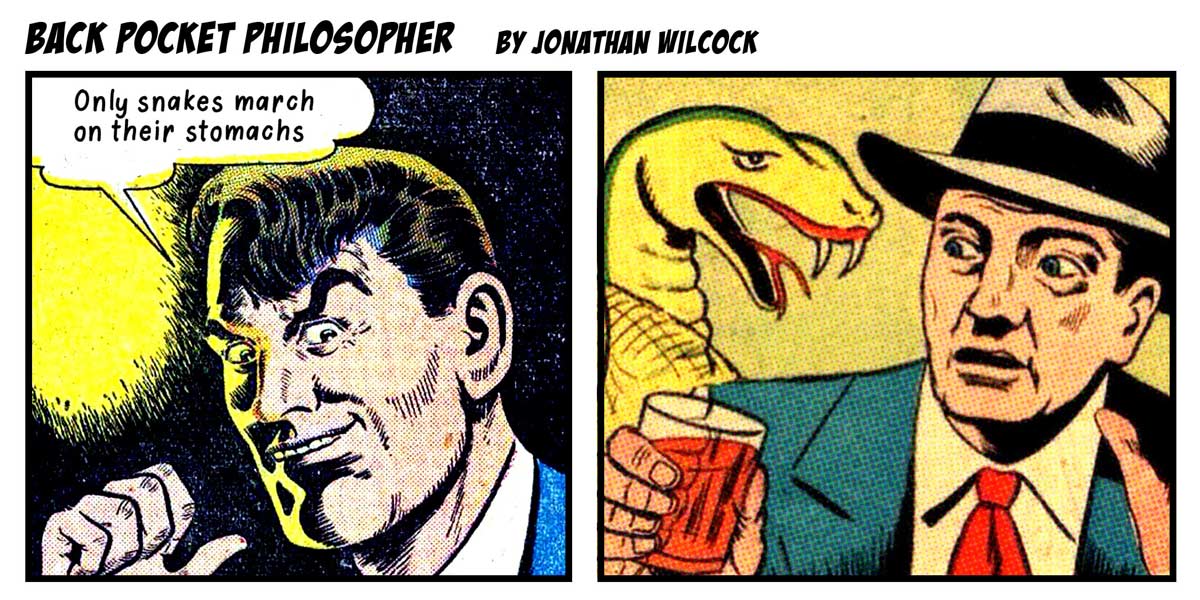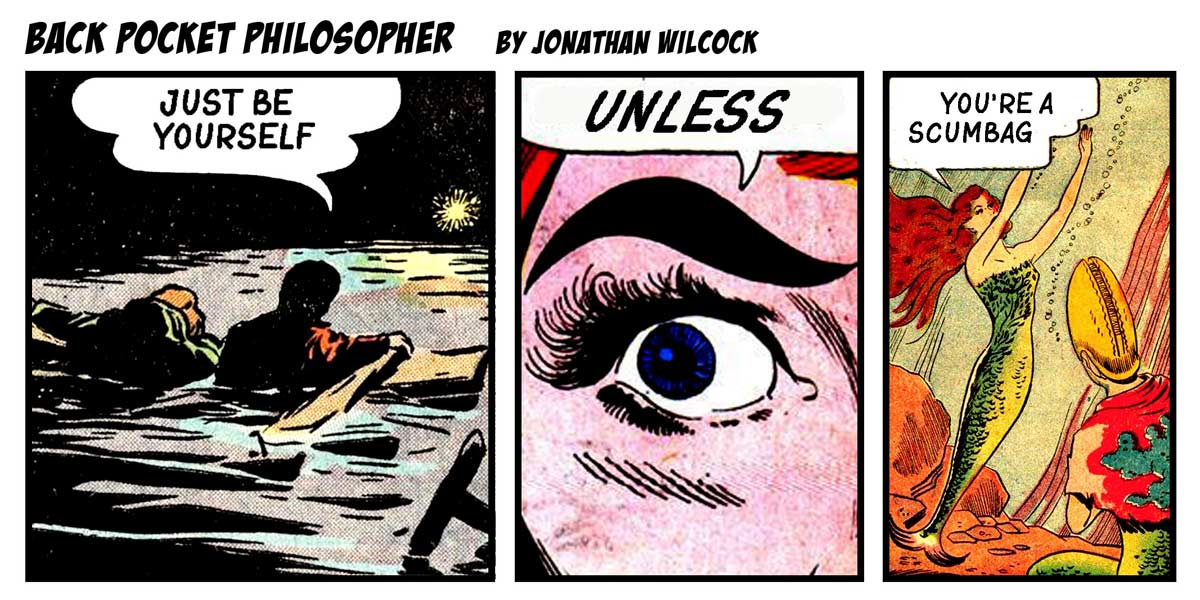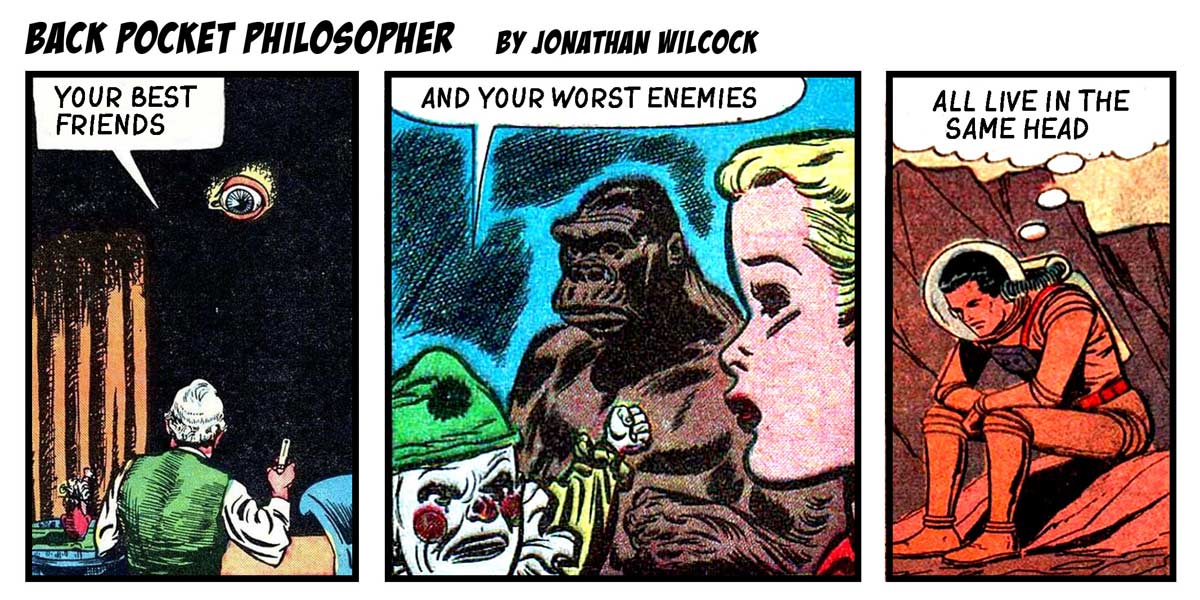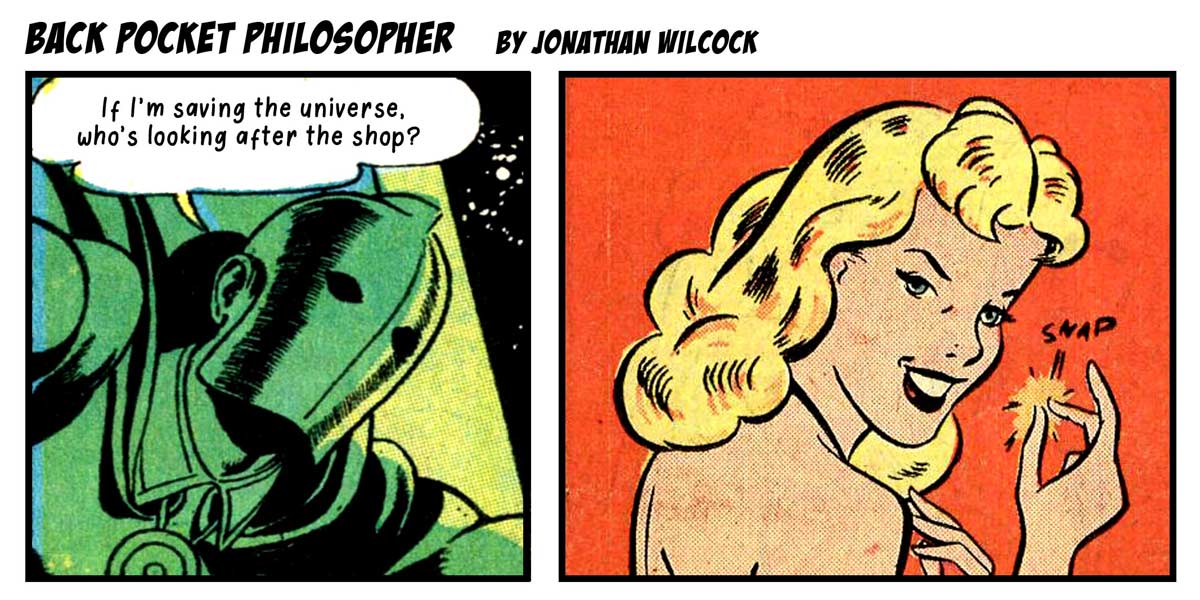 Want some more? Follow me on that Twitter thing – I usually post one or two every week.
Jonathan Wilcock (that's me) is a Senior Freelance Copywriter.
You can drop me a line here, or email jonathan@sowhatif.co.uk