Back to blog
Probing the creative mind #5 Stephen Ambrose
The fifth in a series of posts shaking a stick at the minds of creative people. Copywriters, Art Directors, Creative Directors, Graphic Designers, Photographers, Illustrators, they're an odd, mysterious bunch – or are they? Introducing Stephen Ambrose, Photographer.
First off, congratulations on the recent AOP award wins. You must be well chuffed!
I know, I still can't believe it.
So, tell me a bit about where you work and what it is you do.
I'm a photographer and my office is at home. I generally work on location in London and beyond/worldwide. I like to photograph people.
Were the AOP awards for your portrait work?
Both of the awards from the AOP were for one of my portraits (Non-Commissioned Portraits Single – best in category and a Discovery Award).
What first got you into photography?
My Dad was a keen amateur photographer and I was always fascinated with cameras. Then my parents bought me an SLR when I was 13 and my passion started there. I was discouraged by a careers advisor at school and didn't think about photography as a career until I went to night school, where after two years, my tutor persuaded me to go full time back to Uni.
What did studying photography give you that just getting out there shooting couldn't?
The course I did was very commercially focused towards advertising, design and fashion so it gave me knowledge of the industry and contacts. I'd say if you've got some sort of 'in' to the industry and your photography is outstanding, then just carry on shooting and get recognition from competitions and exhibiting your work.
What's your go-to starting point to get the creative process moving?
Weirdly my mountain bike. There's something about flying through the air in the woods on two wheels that frees the mind. Then it's looking at what my peers are doing, what's going on in my local area and further afield, depending upon how the finances are looking.
Who have you worked with who's influenced you?
As a photographer's assistant, I've worked with some of the best photographers in the country: Adam Hinton, Nick Georghiou, Andy Glass. My biggest influence has been Adam Hinton. I've worked with him for 12 years on loads of worldwide advertising campaigns, which has taught me the industry and how the collaborative process with creative teams works.
Any interesting stories shooting abroad you can share here?
We were on a shoot for the Ecuadorian tourist board with a TV crew. We did a week in and around Quito then we flew to Guayaquil. TV crews have very expensive camera gear, basically £100,000 in a box, so the production company and tourist board decided that we should be escorted by the 'Tacticas Especiales' or GOE 'Special Operations Group'.

We were met at the airport by a SWAT team with automatic weapons and escorted to our three crew vehicles, and were blue-lighted out of the city by three SWAT vehicles. Then once out of the city, two vehicles left us and three of the team stayed with us for the rest of the shoot. The funny thing was that we (the stills crew) had to try and escape from them every day as we were trying to capture a relaxed paradise, which was quite difficult with guys carrying automatic weapons following you around.
What ingredients make up the ideal client?
The most important ingredient is trust in the creative team. Art Director, Copy Writer and Photographer.
Tell me one thing you've learned that you would like to pass on to other creatives.
With regards to personal work, do it for you and no one else.
What three pieces of work do you wish were in your portfolio?
When I was at uni I studied the Vietnam war photographers and 'Reaching out' by Larry Burrows is a stunning portrait of the hell of war, as is Don McCullin's 'Shellshock'. I also studied the American 'Dust bowl' photographers of the 1920's and Dorothea Lange's 'Migrant mother' was and is still a huge influence.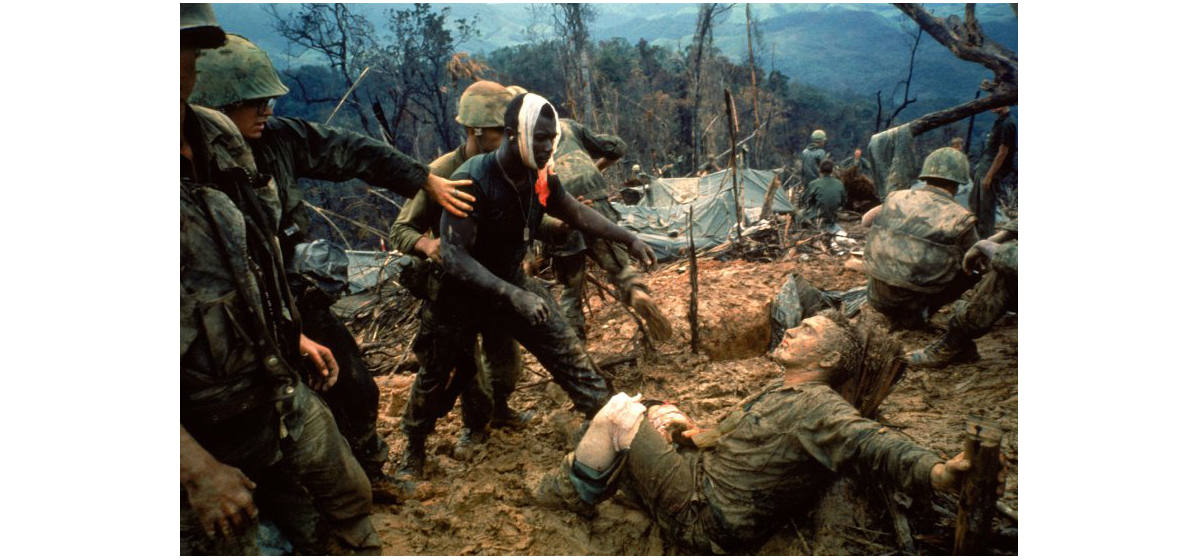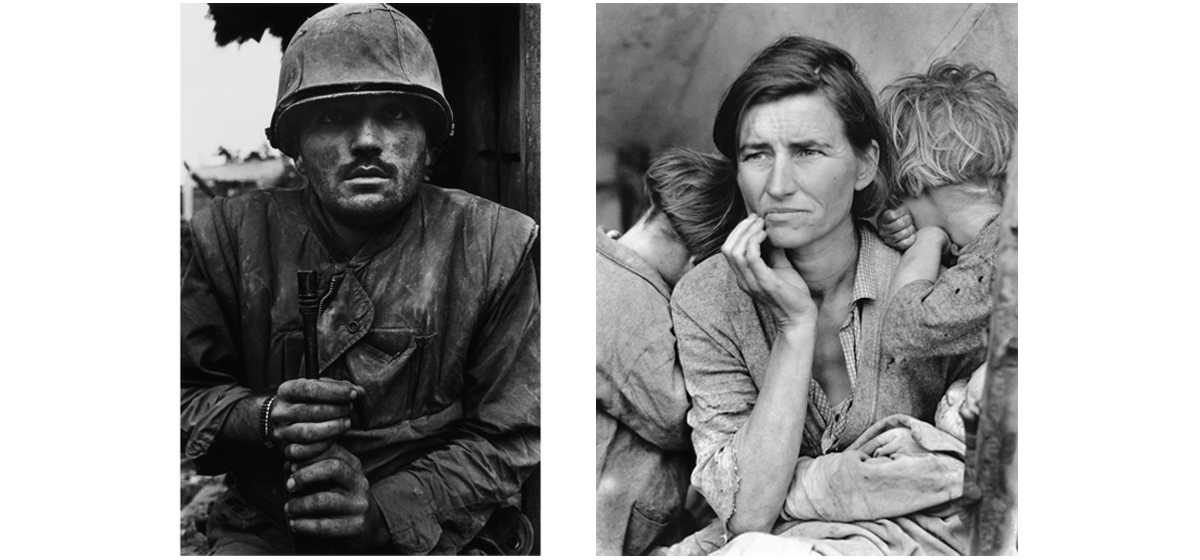 What one thing would make your job easier or better?
An agent.
If you weren't a Photographer, what would you be?
A fork lift truck driver. It's what I used to do. An older colleague once said to me 'if you're not careful you'll still be sat on that forklift in 20 years'.
Thanks Stephen. At this rate, you may need a forklift to pick up the hardware the next time award season comes around.
Visit Stephen's website
Twitter @steambrose
Instagram @steambrose
Checkout the first in this series – Probing the creative mind of Mick Sands, Writer/Producer