Back to blog
Probing the creative mind #8 Bryce Groves
The eighth in a series of posts taunting creative people with the interview stick. Copywriters, Art Directors, Creative Directors, Graphic Designers, Photographers, Illustrators; they're an odd, mysterious bunch – or are they? Introducing Bryce Groves, freelance Advertising Art Director.
So Bryce, welcome to the So, What If… interrogation room. Please tell us what you do for a living.
The short answer is 'Advertising Art Director (with a strong conceptual aspect)'.
In practice though, I find myself doing graphic design, copywriting, scriptwriting, photography, filmmaking (shooting and editing), production/project management, presentation design, and whatever else is needed to make good work come to life. I draw the line at doing spreadsheets though.
What sort of agencies or clients do you work for?
I love working in teams and enjoy being in a big, well-organised agency, but recently I find myself much more in with nimble little agencies and startups, plus collaborations with fellow entrepreneurs. There are lots of companies out there that have negligible inhouse creative knowledge or talent, so I often end up as a one-man-band providing not just 'product', but also advice and knowledge on processes and best practice.
So when did you realise that a creative path was right for you ?
My school years were spent chasing a dream of being an air force pilot, with no clues or opportunities around anything creative. The maths component of the air force entry exam was a harsh reality check that left me suddenly adrift, until an entry-level job at a signwriting company producing vinyl graphics became an unexpected doorway into greater things. Although I never picked up a brush, I learned layout and a love of type from old-school signwriters, and over the next decade my skillset evolved into graphic design and art direction (without realising what that was). But it was when I left the sign industry and started a Diploma in Creative Advertising that everything clicked.
Sounds like art school was a pivotal point in your career.
Late in my 20s I did a graphic design certificate at Auckland University of Technology, but after one too many design agency doors were closed in my face (literally), I took those skills (Photoshop 4!) back into the sign industry for another 3 years, riding a small wave of the rise of the large-format digital print era.
The real revolution was my Diploma in Creative Advertising. I swear I felt my brain changing shape in my head, especially being taught about pure ideas. It changed not just my career but how I looked at the world. It was a stressful year at times, but that was the point in some ways, so that life in an ad agency – like the days that followed working til 3am as a junior at M&C – wouldn't be such a shock.
How did you land your first job in advertising?
Media Design School had a deep connection with the best agencies in town so I was lucky to have a pre-organised internship at DDB straight after the course. When this expired, my partner and I bounced into a placement at M&C Saatchi, which after some typical junior-creative slog, paid off with a real job. There was definitely an element of luck and timing, but certainly also sheer hard work and putting love into every brief no matter how small. I'd say it also pays to stand out as a person in an agency – all the hard work in the world won't matter if nobody knows who you are, so if you're a bit quiet like I was, it helps to team up with someone who isn't.
Who have you worked with along the way who has influenced you?
I wouldn't have said it at the time, but my first CD at M&C, Jason Ross, was a big influence. Often unfair, grumpy, and disliked, he nevertheless pushed me into really interrogating ideas, and executing them with a vicious level of craft. Jason also cared about junior creatives learning and developing, not just toiling away. Without fail, after presenting ideas to him he would say "what else?" (I still find myself saying that under my breath to myself when working on concepts) – infuriating at the time but it cemented good habits.
On a different note, my slow-burn, documentary-filmmaking aspiration was fuelled by meeting Orlando von Einsiedel, the director of the gorilla film Virunga. Sitting in a dishevelled grassy meadow sharing cider at a documentary festival in Kent, he told me how a couple of weeks prior he had been hiding behind a tree in the Congo with his camera as tanks rolled past. What hit me was not just his courage but also how he was, despite the stars in my eyes, still an ordinary bloke, and the implication that an ordinary bloke like me could also one day make such impactful work.
What inspired the move to the UK?
At the Auckland agency, Sugar, we used to gather around the creative director every Monday and check out bestadsontv.com and I noticed how much inspiring work was coming out of the UK agencies. Bewitched by the bright lights of London and the possibility of working in one of the world's advertising focal points (thanks to my UK ancestry) I headed over in 2008.
The change was certainly one of scale – a small independent agency in the UK can have twice the staff of a big network agency in New Zealand, which does mean more protocol and politics, and makes it near impossible to get in the door of an agency unless you know someone.
In New Zealand, because of the scale – and perhaps culturally – you tend to do a bit of everything. In the UK you're often put in a pigeonhole. Are you a print specialist? An experiential specialist? A fashion specialist? An automotive specialist? And so on. Obviously we benefit from collecting wisdom and not spreading ourselves too thin, but few things irk me more than someone saying, "Oh you're a healthcare creative". I've done a lot in that area recently, but that doesn't make me a one-trick pony. Diversity of experiences and briefs is one of the drawcards of this career for me.
Which agencies do you particularly admire at the moment?
That's a good question, I must admit I don't 'watch' agencies as well as I could or should. But I've recently come across and been inspired by purpose.com. They have an enticing mix of media, all made really well, but really their name says it all (take a look at their 'about' page).
On a more traditional agency model, I'm a fan of Venables Bell + Partners in San Francisco – I don't idolise the agency as such, but found them via their beautifully executed and insightful Black Friday campaign for REI outdoor equipment stores in the US. The visceral simplicity and scriptwriting of this Audi ad of theirs is enviable too. As agency ethos' go, they have a tight, interesting and original variation on the usual spiels.
How do you get the creative process moving?
One of my key techniques is to try and imagine myself as the target market; both emotionally and rationally – almost like an actor. What are their day-to-day fears and aspirations? What matters to them the most or the least? Who do they look up to?
I'm a big fan of the 'collision' technique for visuals, although in the last few years the classic twisted visual seems to be dying – Joe Public has no time or attention span for decoding interesting twists, it seems.
Following the wisdom of Paul Arden, I also have a hefty scrapbook (albeit mostly digital, for the sake of portability) and whenever possible I will try to come up with ideas while/by visiting galleries and museums, to get fresh and unexpected visual inputs. Failing that I'm a fan of sites like thisiscolossal.com for inspiration beyond adland.
One of my favourite quotes I've gathered along the way that I mutter to myself is "If you're selling boats, create a yearning for the ocean."
What three pieces of work do you wish were in your portfolio and why?
Fearless Girl
It's a bronze statue! In this age where everything is measured by clicks and channels, I love the beautiful, singular simplicity of this as an execution and a concept. The cause it stands for and the level of public engagement are great too.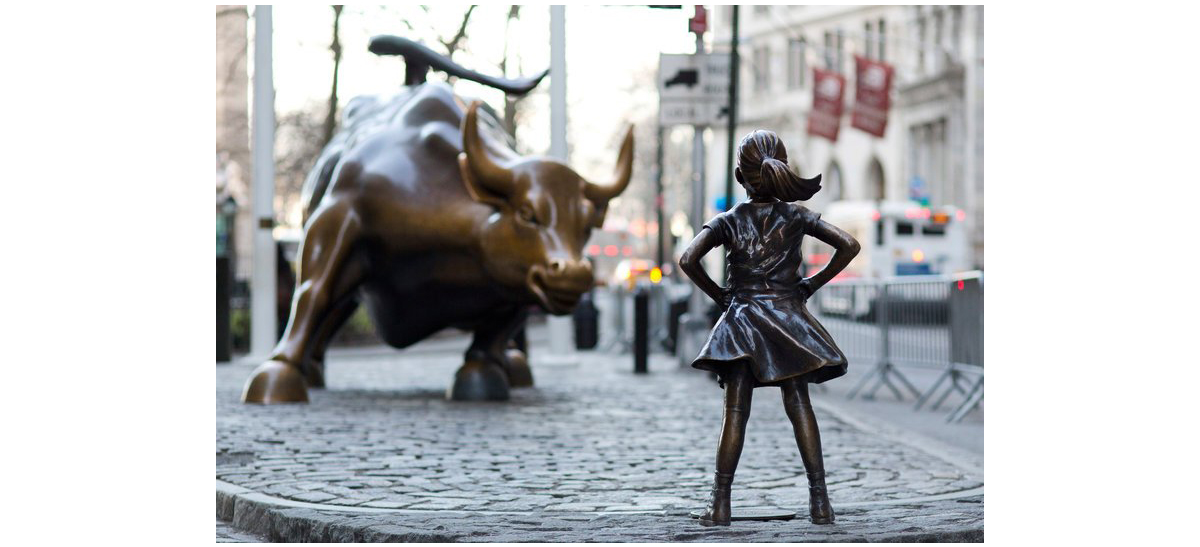 Ghost Chips (aka 'Bloody Legend')
This anti-drink-driving TVC from New Zealand is targeted very specifically at Māori youth (hence the accents – scroll down a little in YouTube where someone has done a transcript, if needed). I love it not just for the offbeat approach to a subject that is mostly executed as an ominous voice from authority or with graphic carnage, but also because it had a significant impact on the target audience as well as much wider appeal – 'ghost chips' became a meme, effectively. And the idea of a ghost having chips, that the living can't eat, is sheer conceptual joy to me.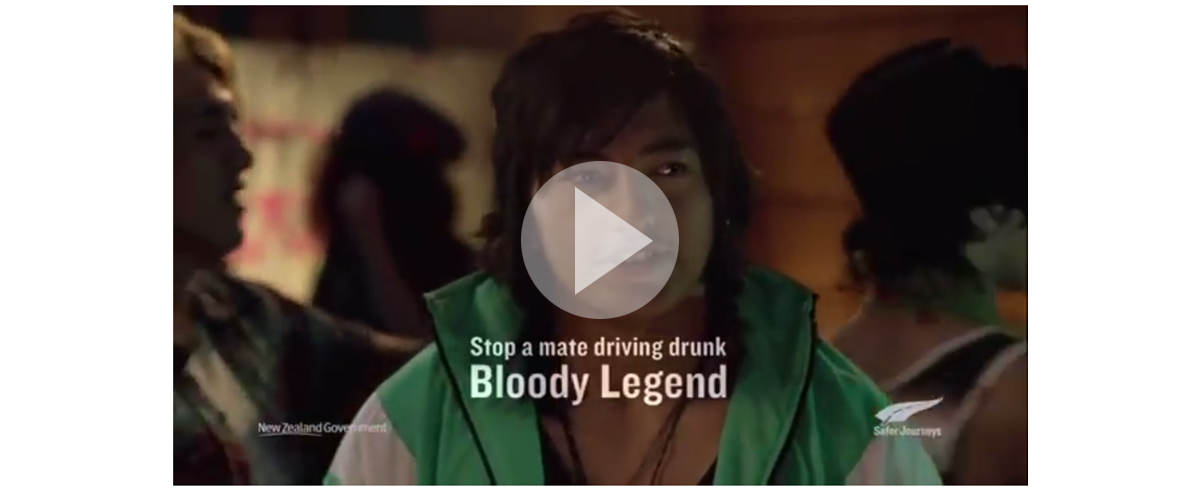 Honda Banana
This is a classic of course. It's not just the quirky art direction (and a car ad without the car) but also the way it fires dual sparks of imagination and memory – presuming of course you have ever written on a banana!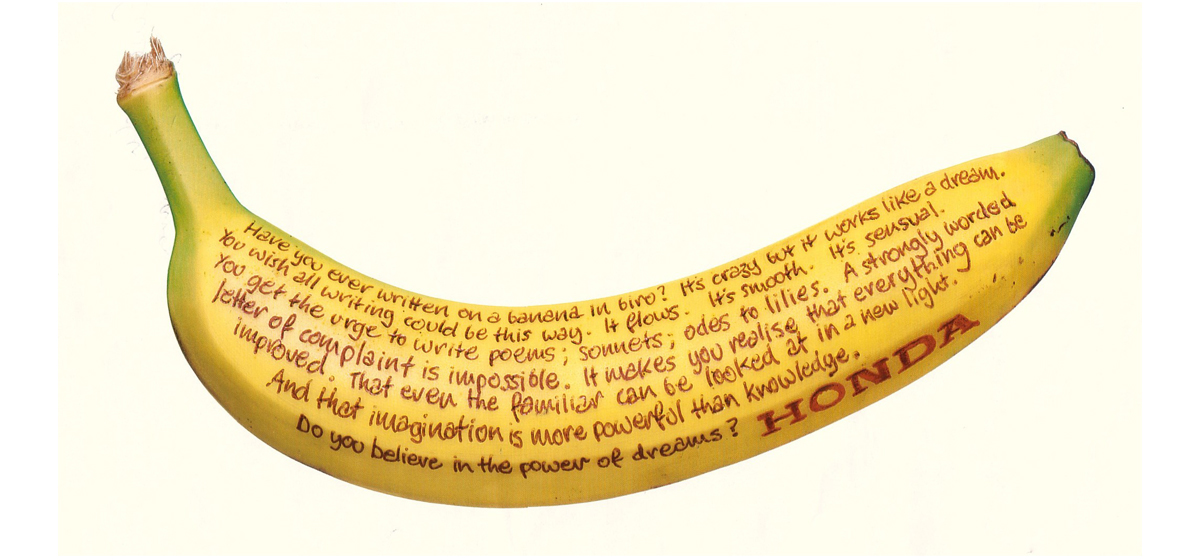 What's your favourite piece of work in your portfolio?
Undoubtedly, the "Flying Lesson" TV commercial. This was a part of a second round of ads for TSB Bank (New Zealand), to follow on from the existing campaign. This execution harnessed insights around the daunting terminology and number-crunching of first home ownership. Aside from the excitement of having a real plane in an ad (and the pilot being happy to make his take-off "as dangerous and clumsy as you can make it look"), I took pride in crafting the script with specific, correct terminology for that type of plane so every detail was as accurate as possible. My only regret (of sorts) is how blaringly nasal the kiwi accent of the actor is, which I only noticed after living in the UK for a while.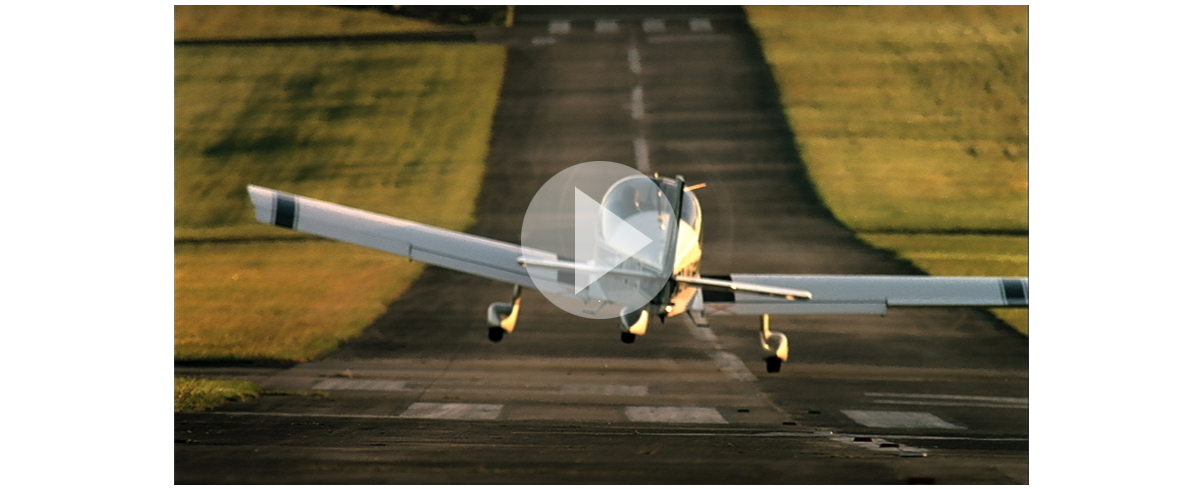 What's the best shoot you've been on?
Although I've shot in a few interesting places such as a Hungarian Opera House, the shoot that still stands out in my mind was shooting for Tourism New Zealand's exhibit at the Chelsea Flower Show. The 'Union Jack' execution was made with a living forest floor built in the studio, with a lot of fishing line to manipulate our main tree fern. The 'tube map' execution was accomplished by flying to the wild west coast of the South Island, and hiking up into the native rainforest to find the perfect untouched section where we could also dig downwards (thanks to it being on the photographer's sister's property). Both executions were a lovely craft experience on top of one of my best ever visual concepts.
What ingredients make up the ideal client?
The biggest one for me is someone who has an investment and enthusiasm in their own brand/product – someone who is genuinely engaged in what they do, not just churning out ads as a way to get attention and promotions.
An understanding of the creative process is really useful, but not always feasible – so really it boils down to an open mind and willingness to take on board the experience and advice of the creative/photographer/director/producer etc.
I'm also a fan of decisiveness. Even if they disagree with me, I respect a client who sticks to their guns rather than saying yes then later weaselling away from their decision to curry favour with a board member.
Tell me something you've learned along the way that you'd like to pass on to other creatives.
Don't make work that only other creatives can interpret. Ask your cousin, or the cleaner, and see if they get it.
As a junior, I presented concepts to the CD with hesitation and doubt (I knew they weren't perfect but time was short), and he said "If you're not excited about your ideas, why should I be?" I've taken that to heart ever since, especially in pitches. I remind myself to always present with passion, even if inside I know it's not 100% watertight.
Much of the time, clients, consumers and colleagues don't pick up the nagging nuances that make you doubt your work. This isn't to say you shouldn't craft your thinking to the best possible potential; but remind yourself that creatives can often be their own ideas' harshest critic, when even the best ideas really need a friend.
What's your dream brief?
This is very much a dream, in the sense that there's no specific organisation or company I know of that would necessarily be able to fund this, but I would love to be part of a long-term project to shift (as in, eradicate) the beliefs and attitudes that create the market for the pointless destruction of endangered wildlife – for instance shark fin soup and "remedies" made with Rhino horn. Not just stopping poaching or fishing practices etc, but somehow culturally and emotionally discrediting the actual beliefs that make those animal parts valuable.
This hypothetical brief/project would be something like road safety and seatbelt campaigns – probably taking years, and needing to utilise advertising, documentaries, experiential, PR, VR, merchandise, games and just about every media channel you can think of. As a conceptual challenge it would be hugely daunting, but if I could be part of a larger creative team with rock solid research, cultural advisors, behavioural change experts, and of course decent production budgets, it would be a dream brief to bring such change to the world.
This book, Photographers Against Wildlife Crime, that I've recently helped crowdfund is a tiny step in that direction.
What one thing would make your job easier or better?
Despite the seriousness in some of my previous answers, I'd love the chance to be a bit more off-the-wall. As I've gotten more senior I've gotten more strategic and big-picture, and found myself having to think hard about all the mechanisms of digital engagement etc.
I'd love to work on some briefs where I could recapture the simple joy of being creative, with a focused piece at the end that would make people laugh or smile.
If you weren't an Advertising Art Director, what would you be?
Probably a journalist. As mentioned, I'm also nurturing a slow-burn documentary-making aspiration, but that's a hugely difficult path to earn any money with, and I still enjoy all the diverse potential that comes with insight-driven ideas.
Thanks Bryce. Good luck with your wildlife saving and documentary making dreams. Sounds like the perfect combination to me, so who knows.

Check out Bryce's website
Connect with Bryce on LinkedIn
Follow Bryce on Instagram
Read the last creative interview here:
Graphic Designer and Art Director: David Taylor