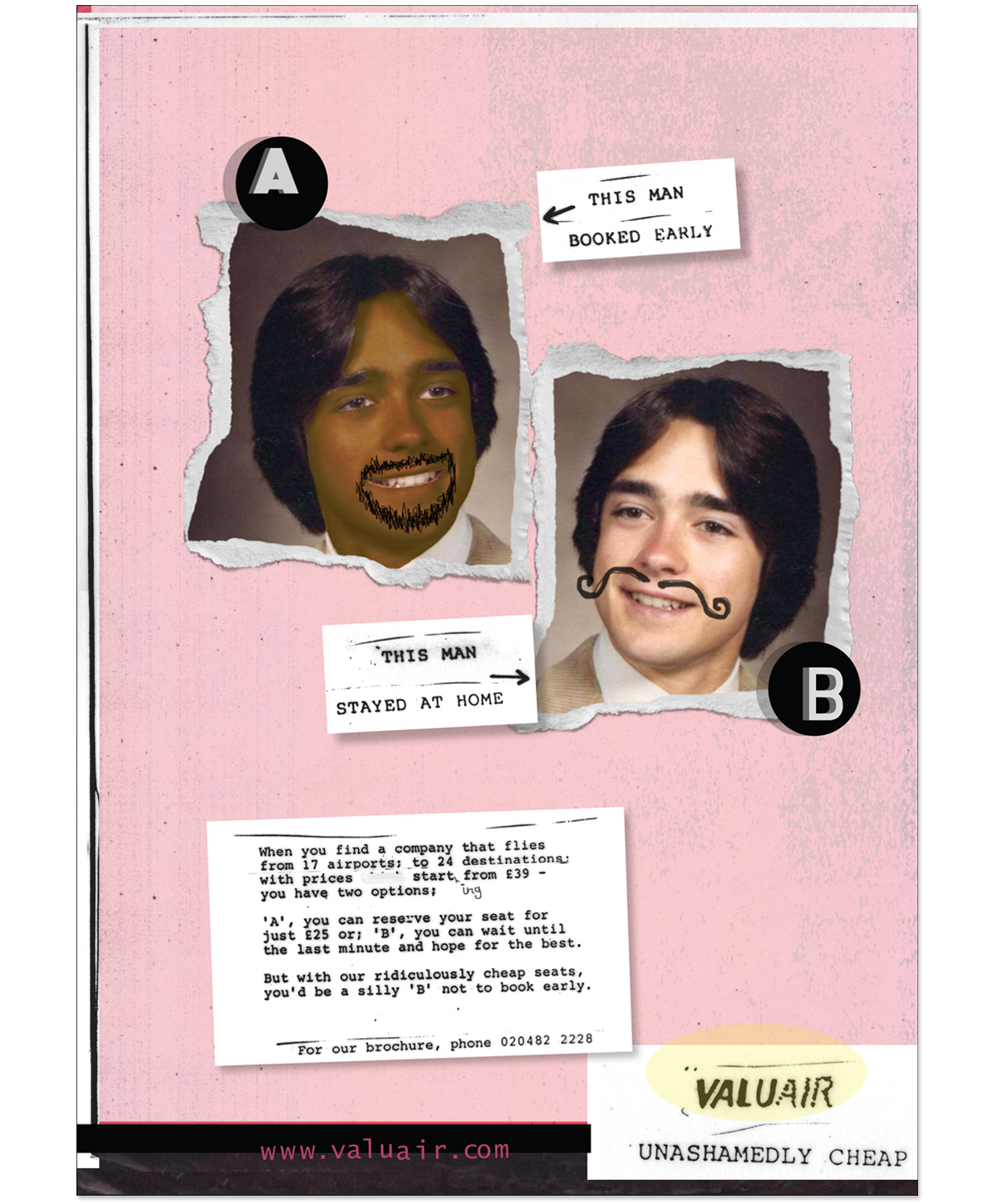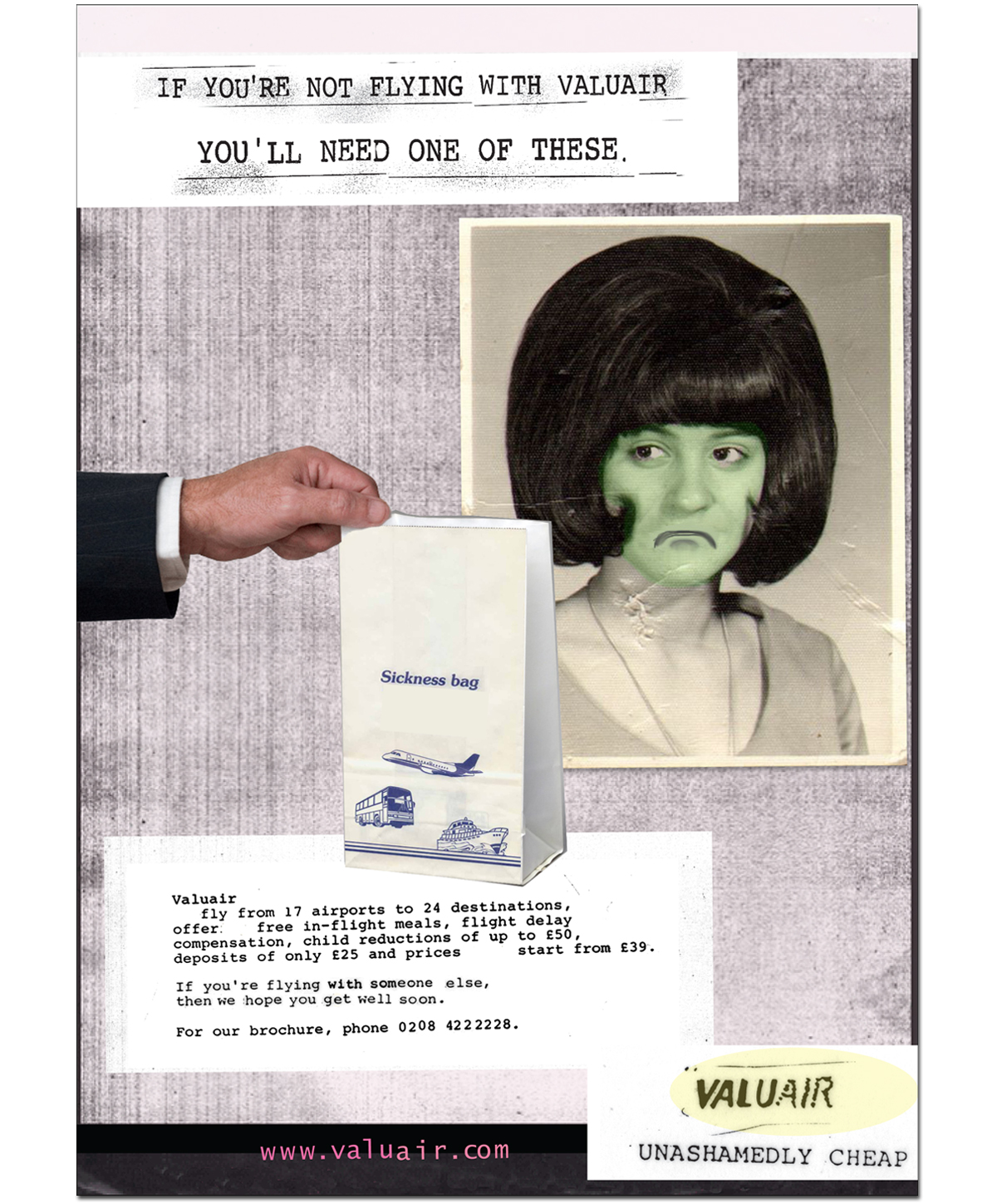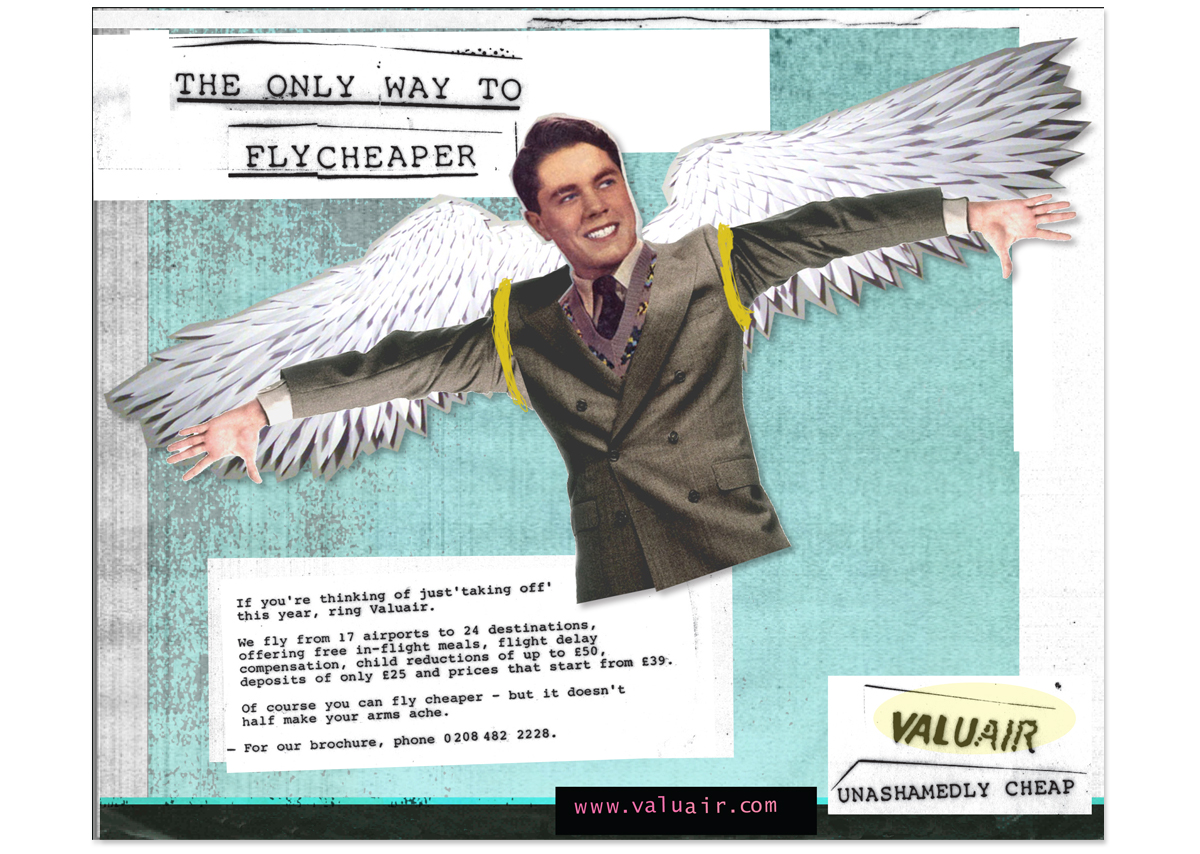 Valuair – concepts, copywriter and art director.

Valuair offer a host of product benefits, but the most important is in their name – VALUE. This press campaign is aimed at the student and young traveller markets, where price comes before anything else.
We established the strapline 'Unashamedly Cheap' and the art direction wholeheartedly embraces the concept – long live the brave client!
Press advertising.
Concepts, copywriting and art direction.
Agency: Barker Jessup & Partners
For more advertising work, check out this campaign for Acoustiblok