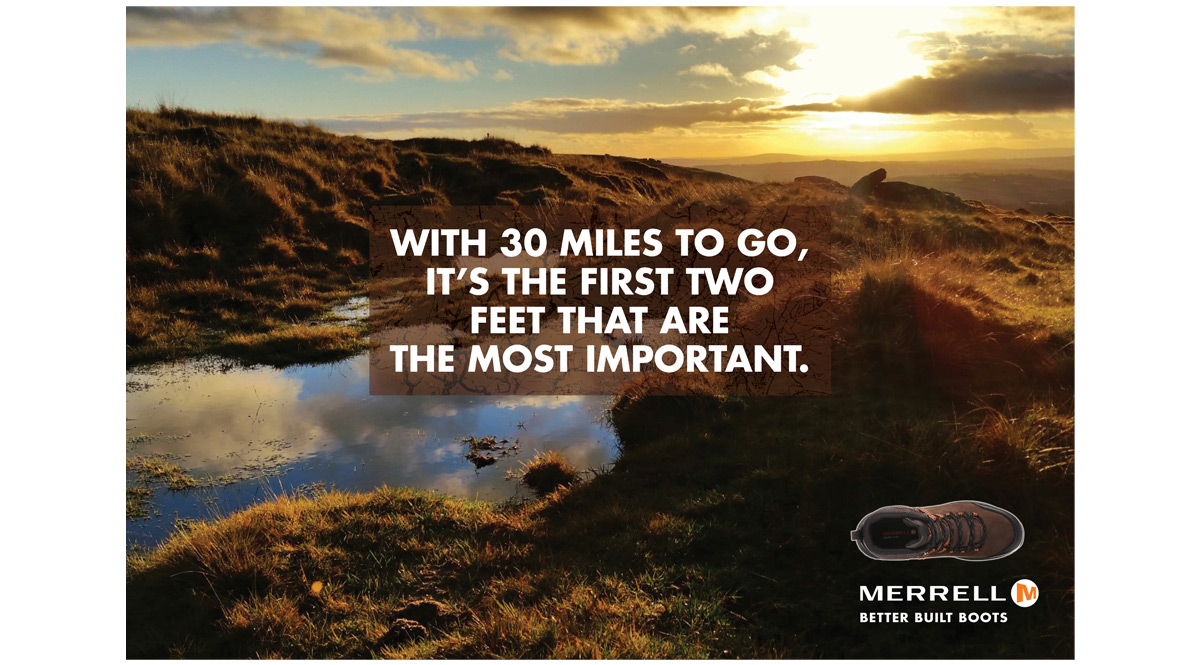 Merrell – advertising concepts and copywriting.

If you've ever tried to trudge to the top of Mount Snowdon or Scafell Pike in a pair of mediocre walking boots, you'll know why you should have invested in a pair of Merrells.
This campaign concentrates on the drama of the landscapes that can only be enjoyed when you're wearing a proper pair of boots.
The strapline 'BETTER BUILT BOOTS' gets straight to the point and helps to justify Merrell's premium pricing.
Press avertising and web banners.
Advertising concepts and copywriting.
For more campaign work that includes advertising and digital, check out this campaign for Bosch power tools