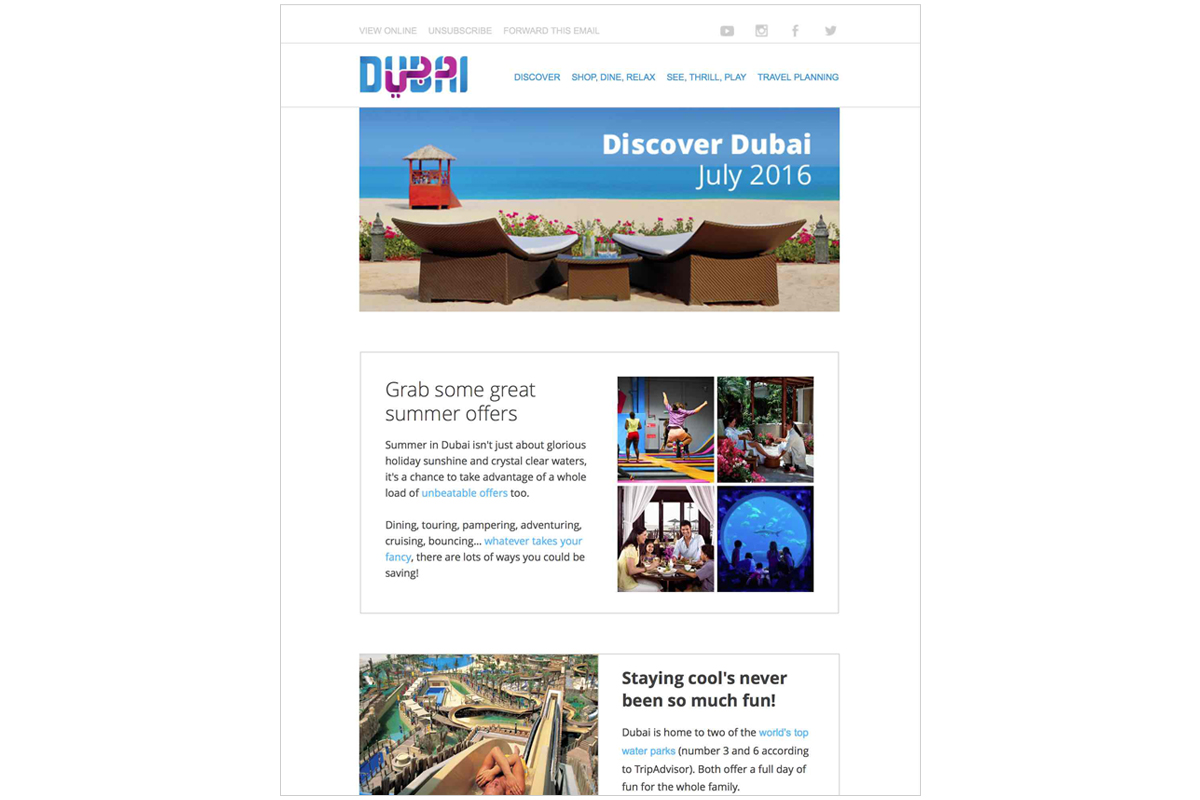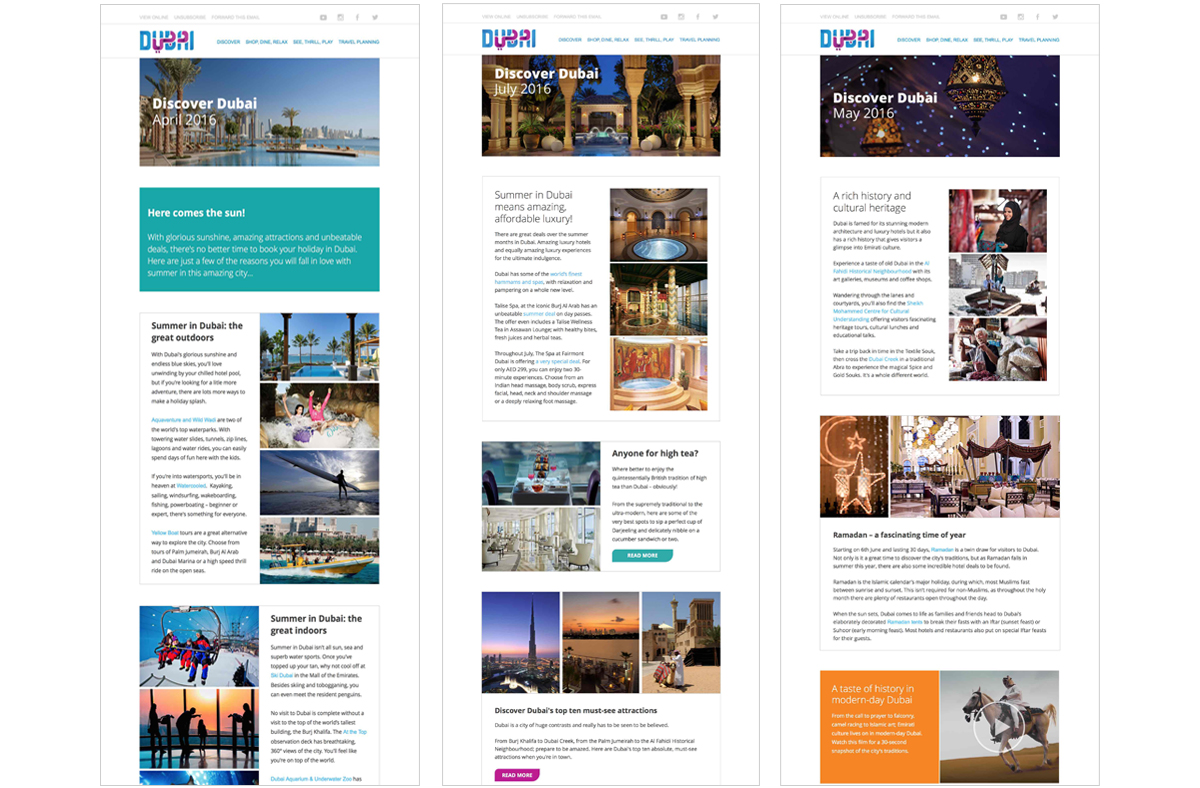 Copywriting, picture editing, content population, broadcasting and reporting.
I worked on the Dubai Tourism and Commerce Marketing account for three consecutive years. Responsive e-newsletters were sent to four audiences, with up to 40 different broadcasts going out each year.
From the client's outline content plans, I was responsible for pulling together all copy and image content, as well as managing the broadcasting and reporting via Campaign Monitor.
It was incredibly satisfying watching open and click-through rates steadily increasing, as bounce rates and spam complaints were dramatically reduced.
Email marketing.
Copywriting, picture editing, content population, broadcasting and reporting.
Agency: Remedy
For another project that includes email marketing, check out this campaign work for Liberty Human Rights