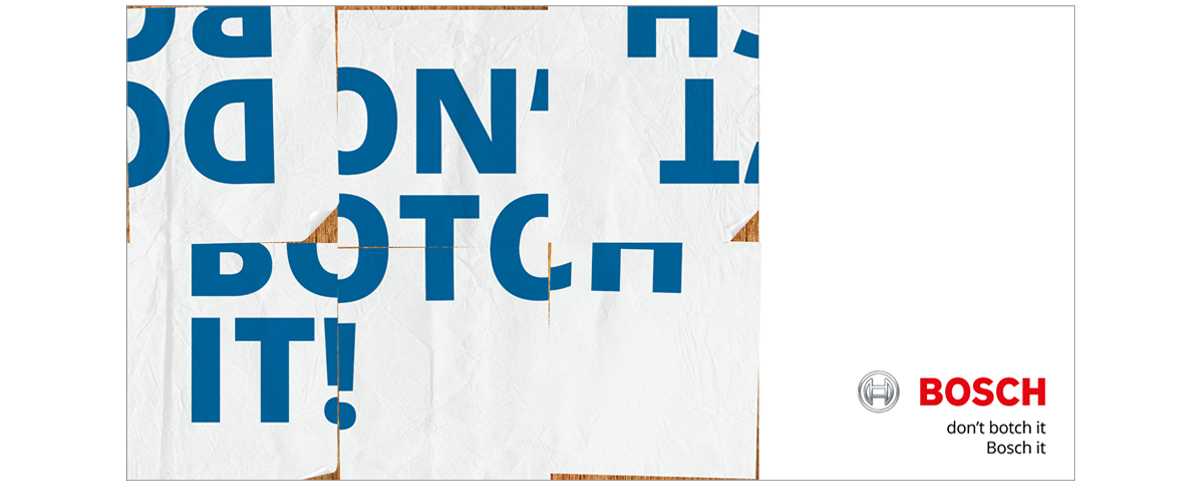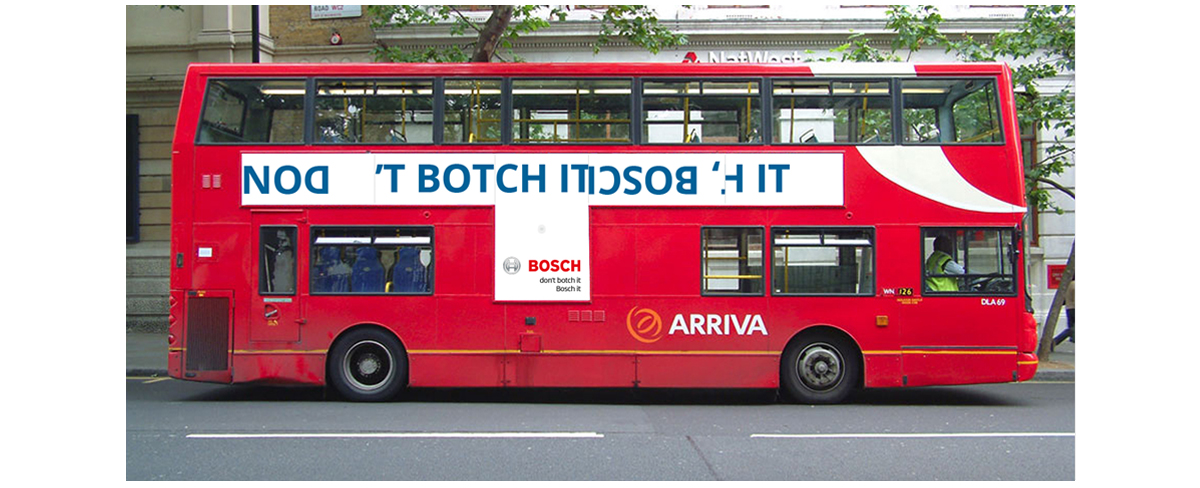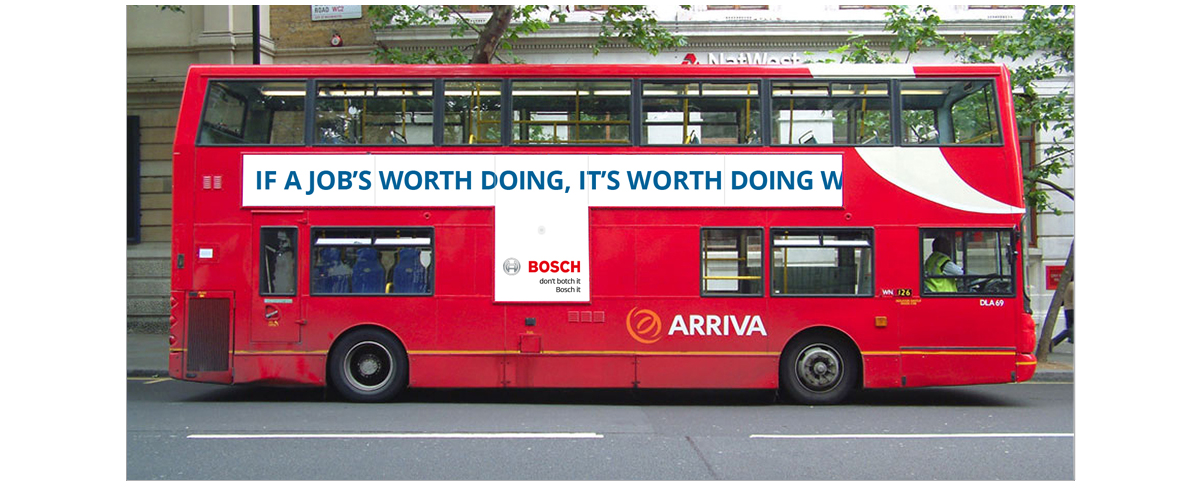 Bosch – concept, copywriting and art direction

According to research carried out by Lloyds Bank, for every £1 spent in the UK on qualified tradesmen, £3.65 is spent on DIY tools and materials. When you consider that in 2015, £5.1billion was spent on DIY tools, but only £0.7 billion went on materials, it becomes clear how big the DIY tools market is.
The UK is indeed a nation of DIY enthusiasts, however, billions of pounds worth of damage is caused every year by do-it-yourself jobs that go wrong.
Even so, in a recent survey carried out by Wilko, 60% said they were good or very good at DIY, while only 7% rated themselves as very bad. In the same survey, almost 25% admitted to causing a DIY disaster, ranging from collapsing shelves to falling through ceilings.
According to another poll carried out by Ginger Research, the British public spends £34 billion a year calling in professionals to sort out their botched DIY jobs.
And therein lies the anomaly. Despite the high fail rate, whether it's to save money or because of pride, we just can't help taking on jobs that we're not qualified for.
Used by pros and DIY lovers alike, the Bosch Power Tools brand is synonymous with German engineering and reliability. Built on a new strapline, 'Don't Botch it, Bosch it', outdoor and digital executions play on the idea that having the right tool could have averted a DIY disaster.
With shoddily assembled and badly fitting panels, posters and bus sides dramatise how bad DIY can get, whilst advertising on social media uses images of real botch jobs. Online audiences are also asked to share their own DIY disasters to win Bosch goodie bags.
Integrated advertising campaign.
Concept, copywriting and art direction.
For another integrated advertising campaign, check out my work for Liberty Human Rights