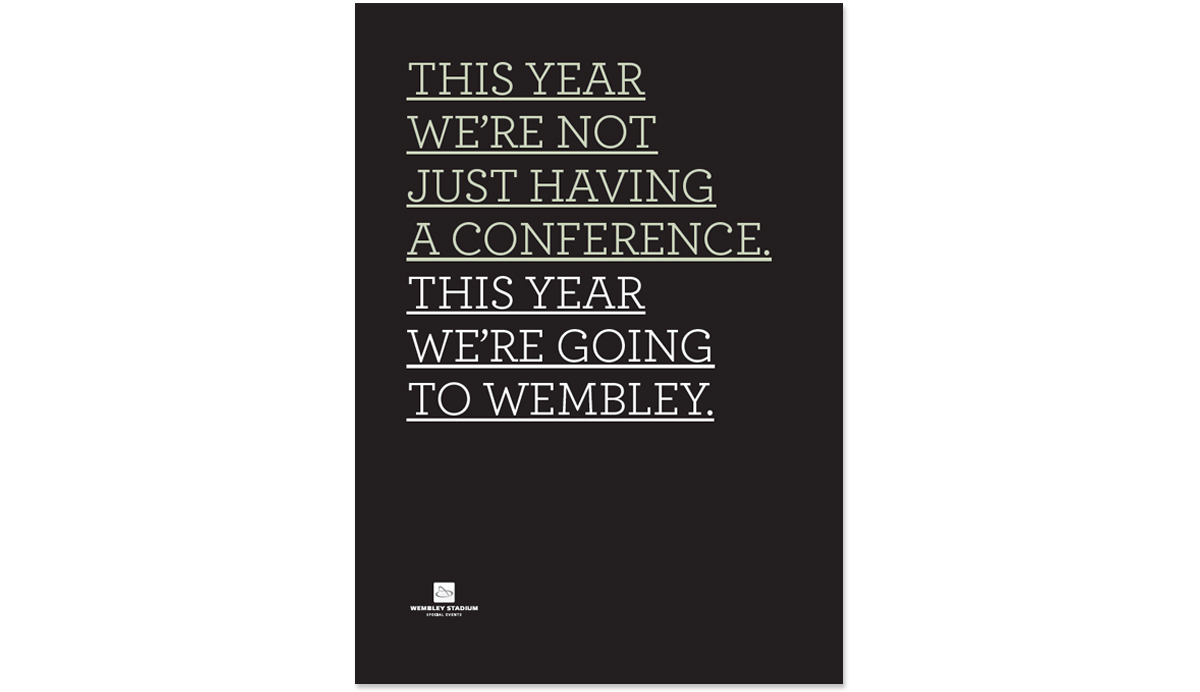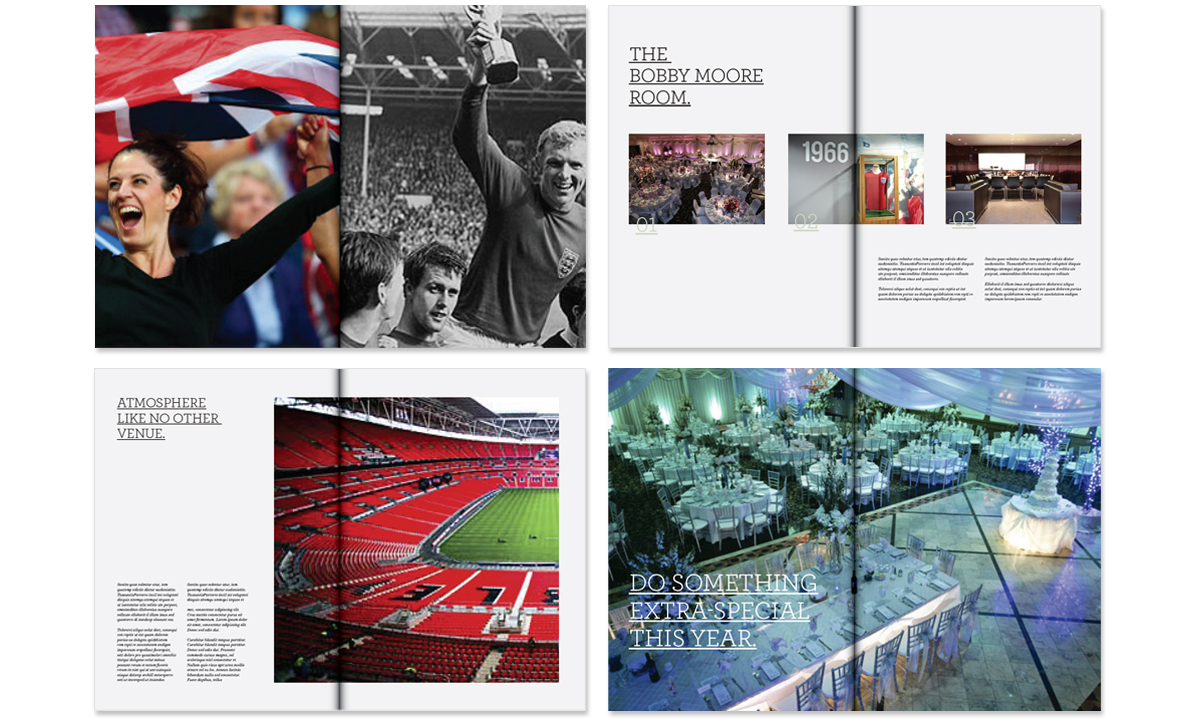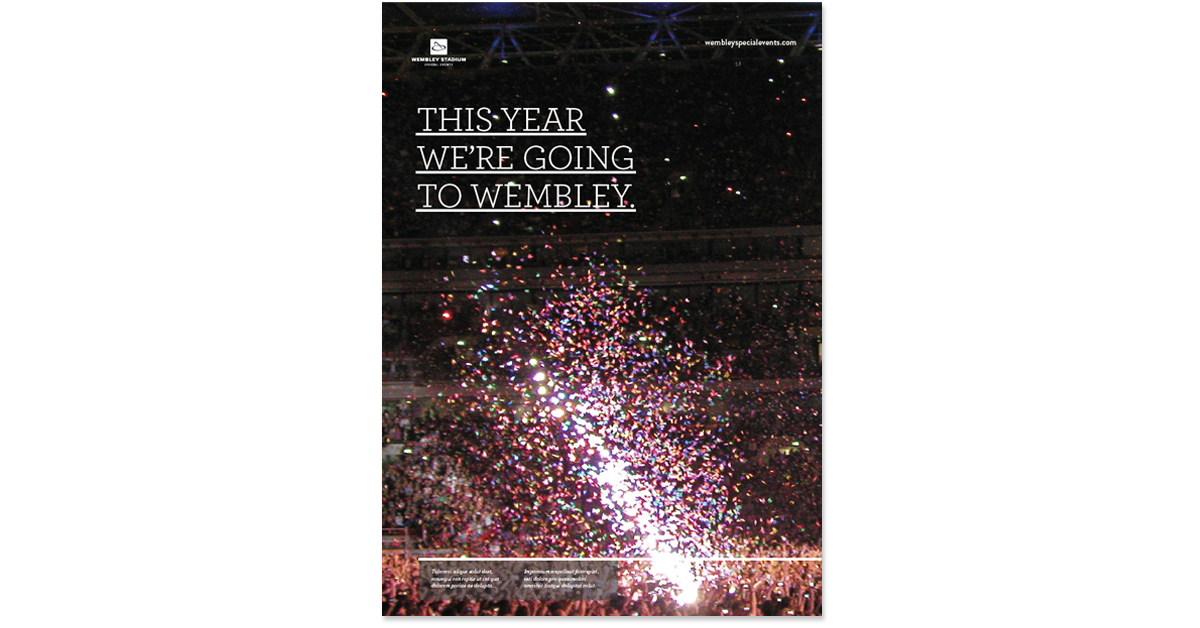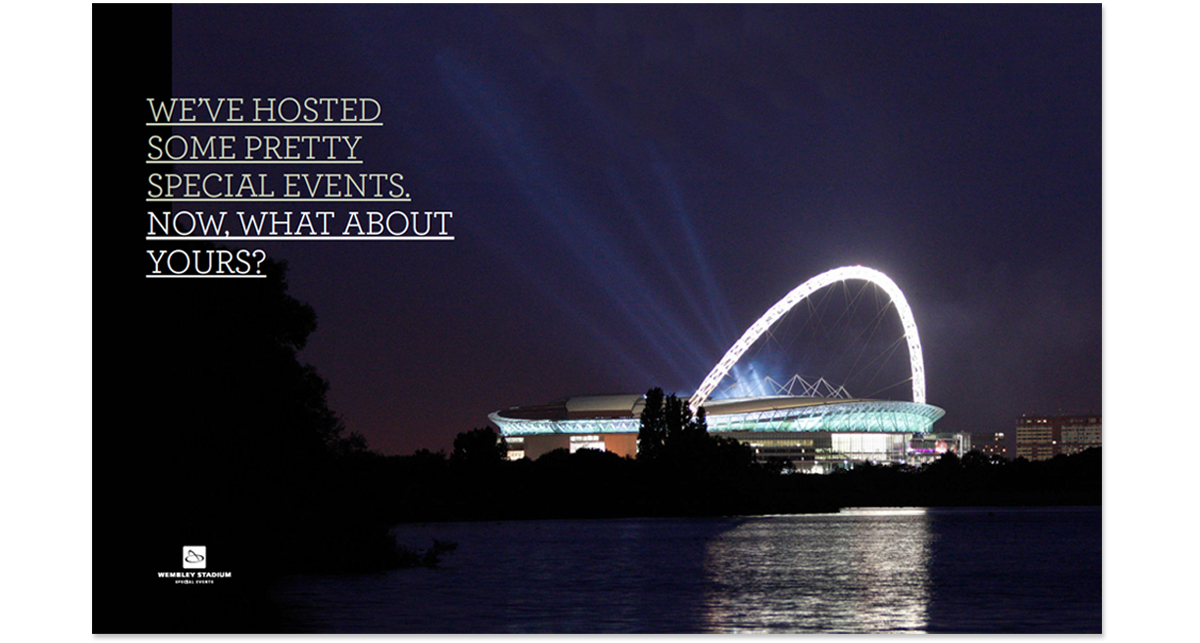 Wembley Special Events – concepts, copywriter and creative director.

Wembley is perhaps the most iconic venue in England and has a special place in the nation's consciousness. Whilst the core of this campaign has a solid business message, it is set against the backdrop of a unique venue with an incredible history. It's all about trying to capture the excitement of when an employee finds out where their conference or corporate party is going to be held – "Guess what, we're going to Wembley!"
Wembley Special Events' brand promise is simple, if you hold an event at Wembley, it's going to be a very special event.
Press advertising, posters and corporate brochure.
Concepts, copywriting and creative direction.
Agency: Davies Tanner
For more advertising work, check out this campaign for Scoot Electric