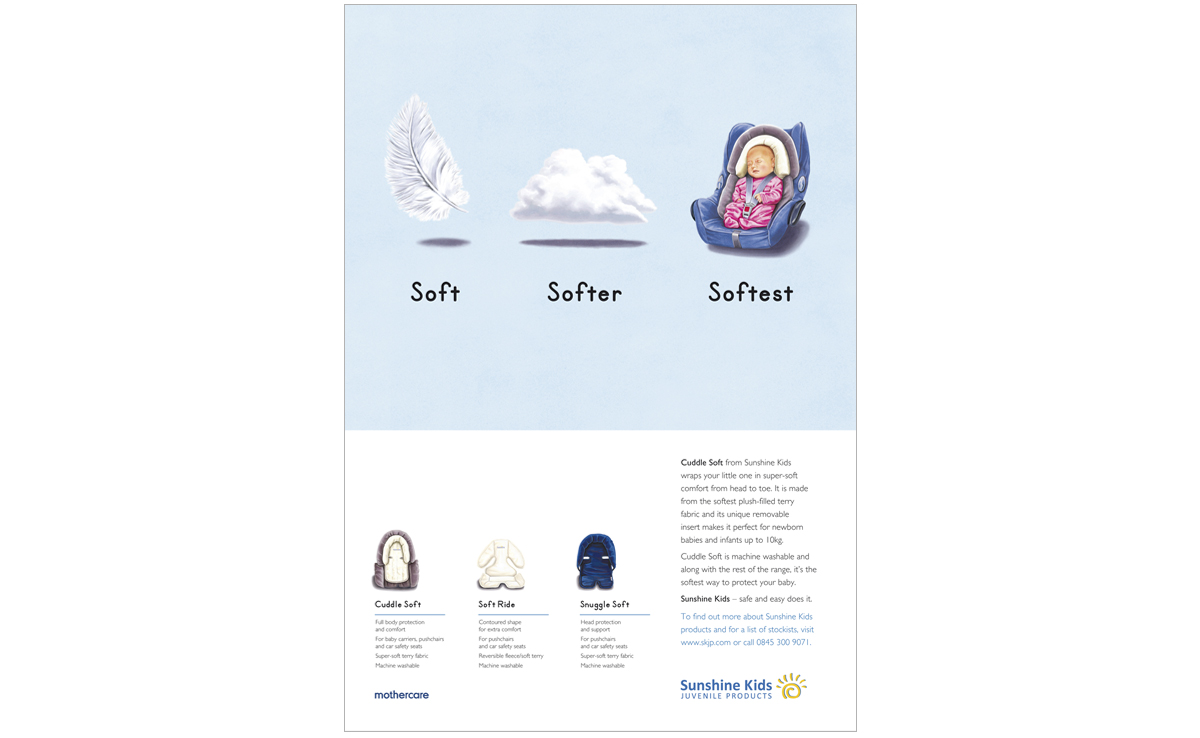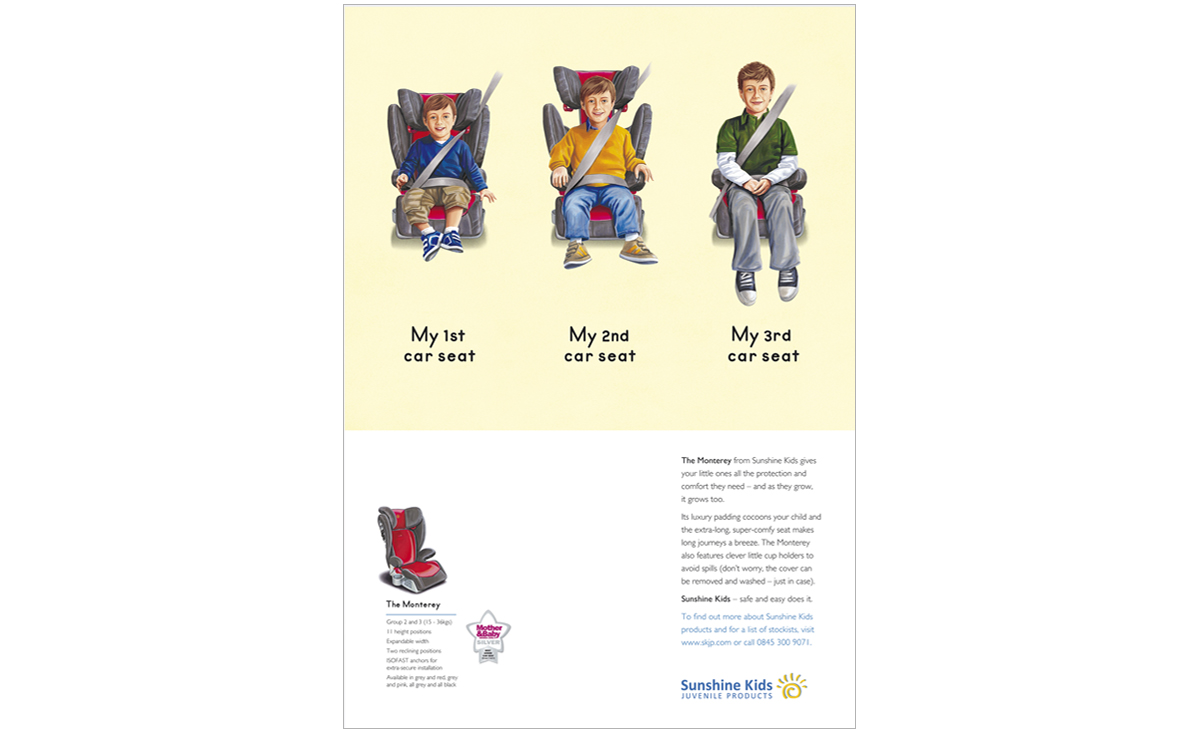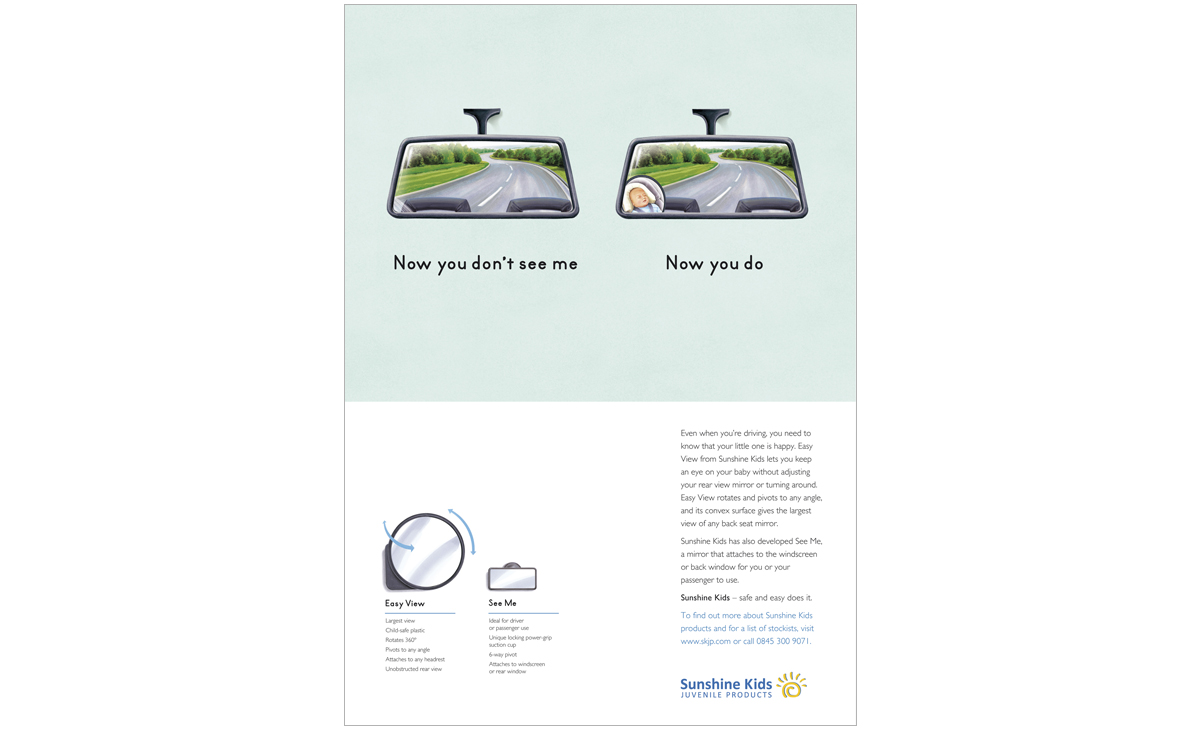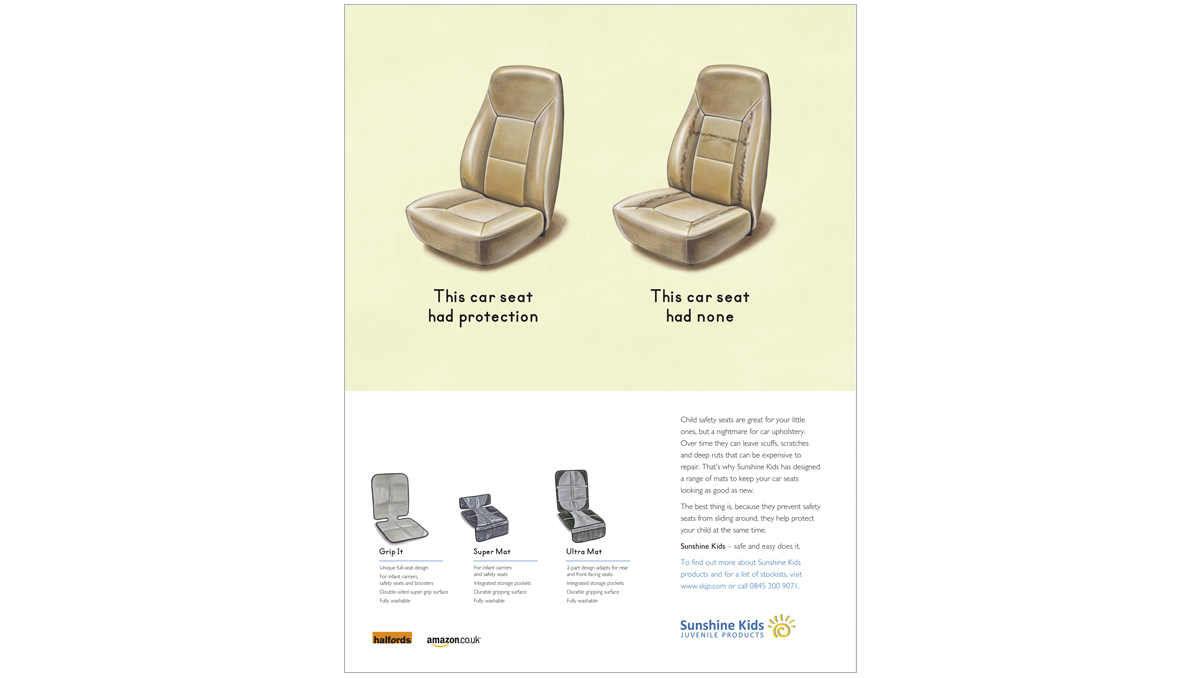 Sunshine Kids  – Concepts, copywriter, art director and creative director.
Sunshine Kids create fantastic in-car safety products, but their American advertising just didn't translate to the UK market. This advertising campaign uses Ladybird book-inspired illustrations and language to communicate product benefits with a very British warmth and humour.
Within 1 month of launch, UK sales had risen by 70%.
Consumer press advertising.
Concepts, copywriter, art director and creative director.
Illustration: Simon Williams
Agency: Remedy
For more of my advertising work, check out this project for Sekonda