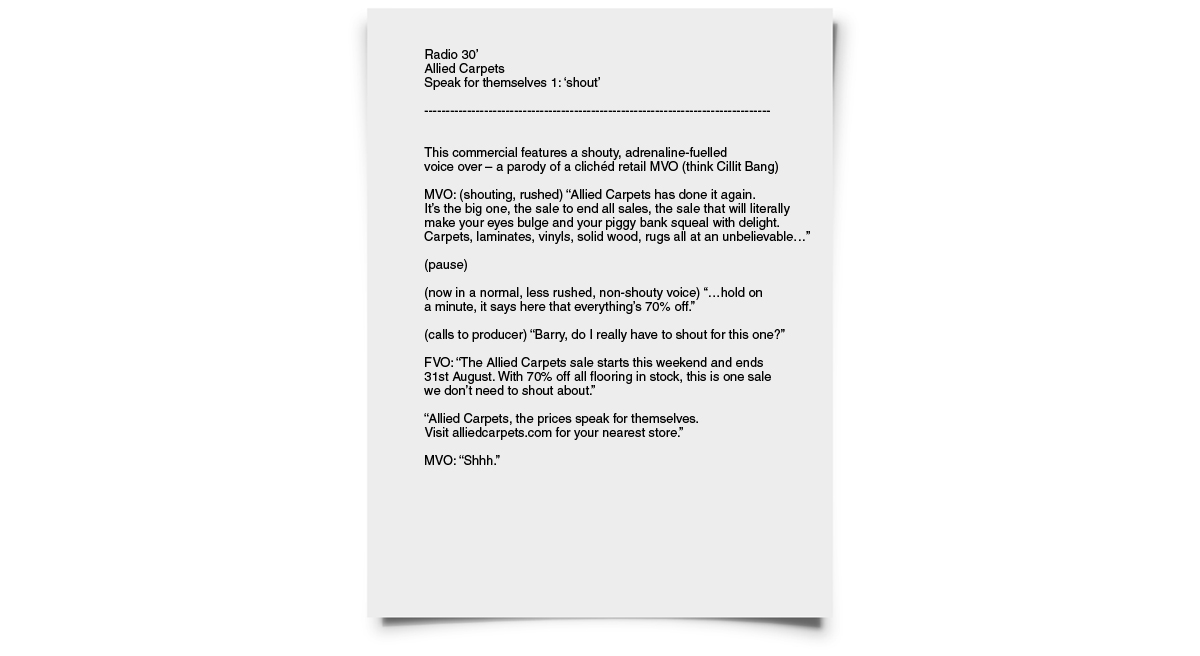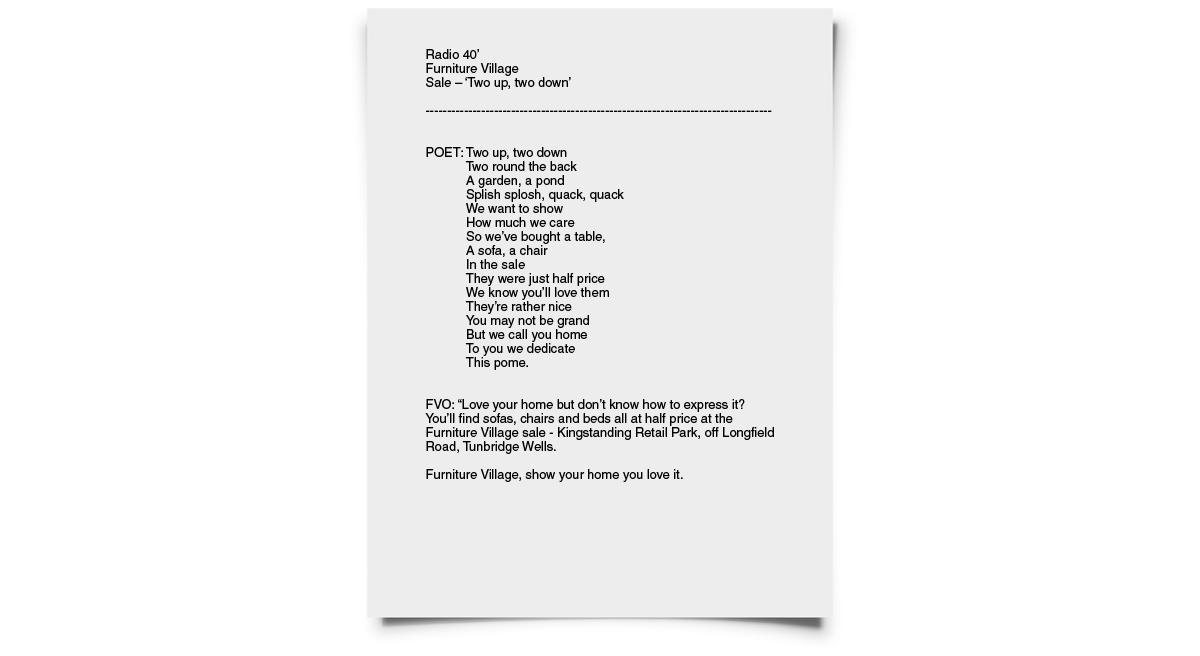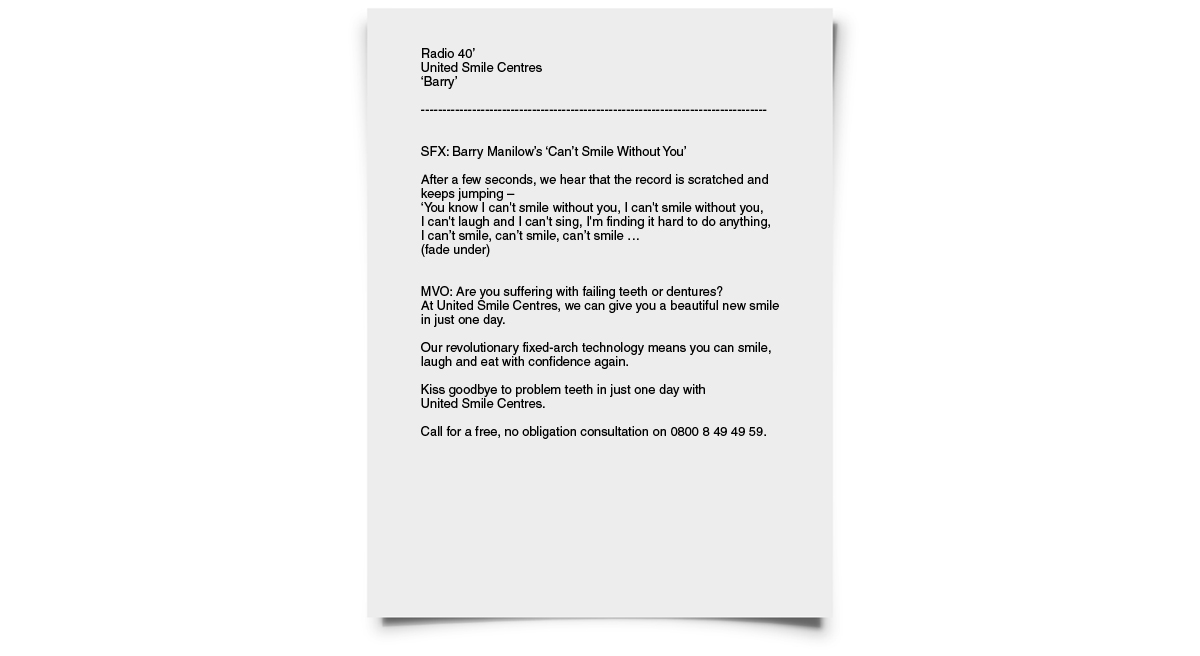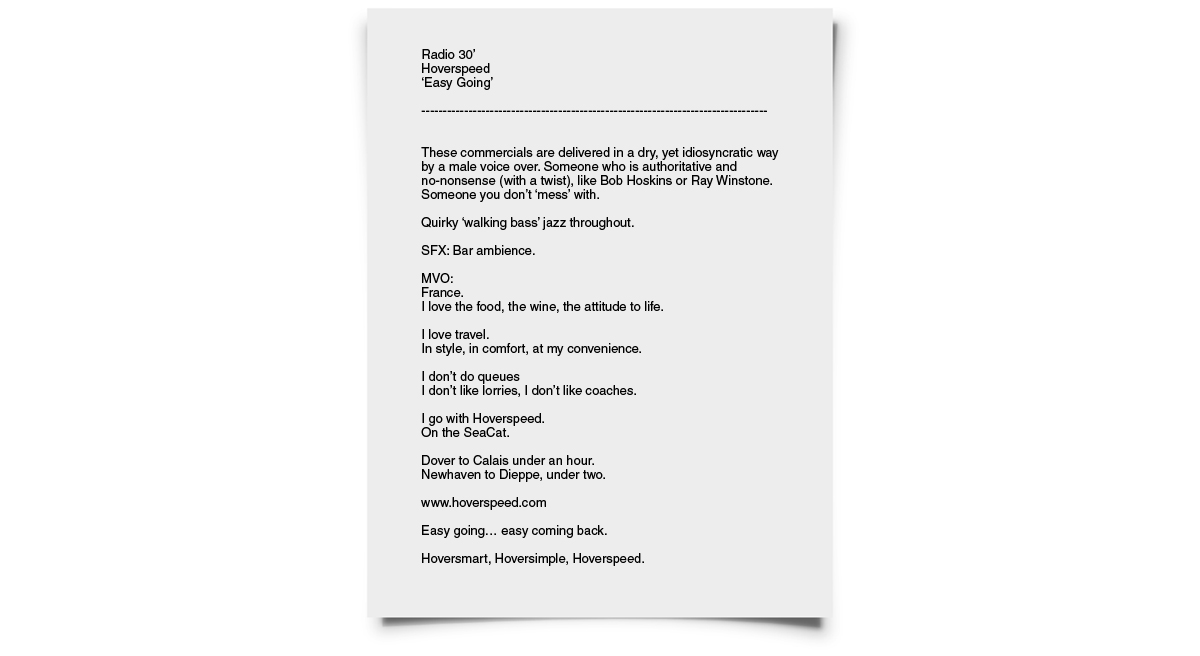 Radio advertising – Allied Carpets / Furniture Village / United Smile Centres / Hoverspeed
With no visual to play with, radio advertising, perhaps more than any other media, seriously tests the copywriter's craft skills. It isn't easy to write a radio script that doesn't make you want to switch off or change channels.
The great thing is, with so much dreadful commercial waffle around, if done well, your radio commercial can really shine out.
I've written radio scripts and overseen recording sessions for all sorts of products and services – insurance, travel, charity appeals, car rental, alcohol, fashion brands…
If you want your radio commercials to work harder, please
get in touch
.
For more script writing, check out my TV and campaign film work.