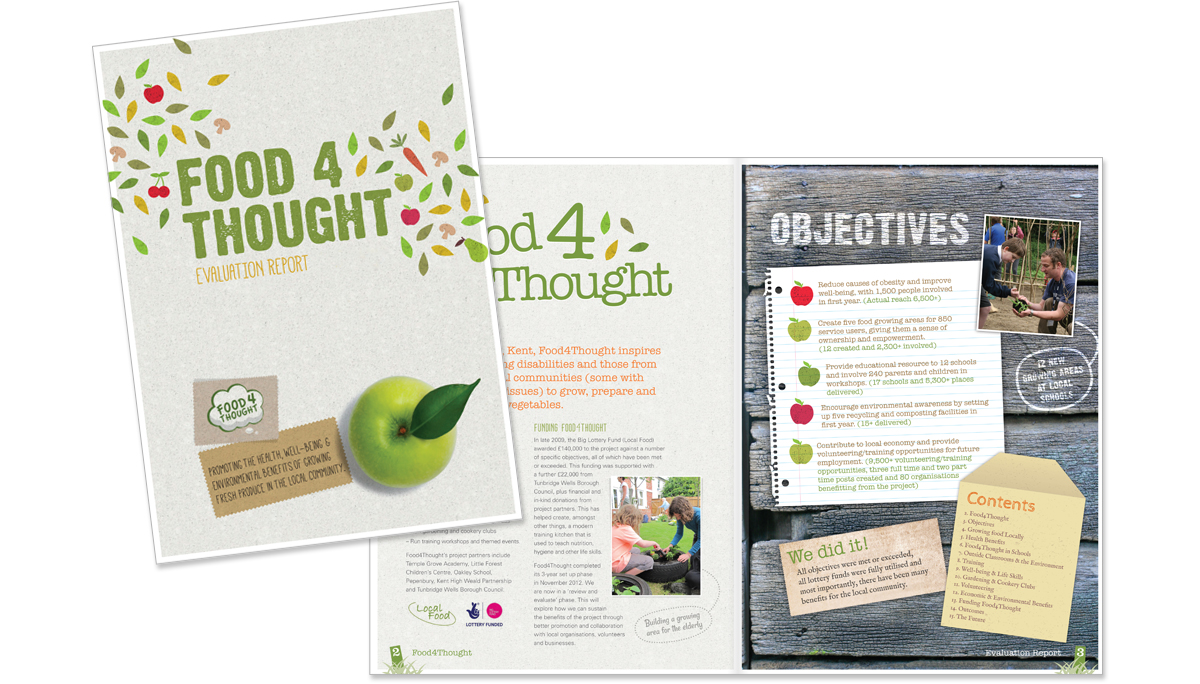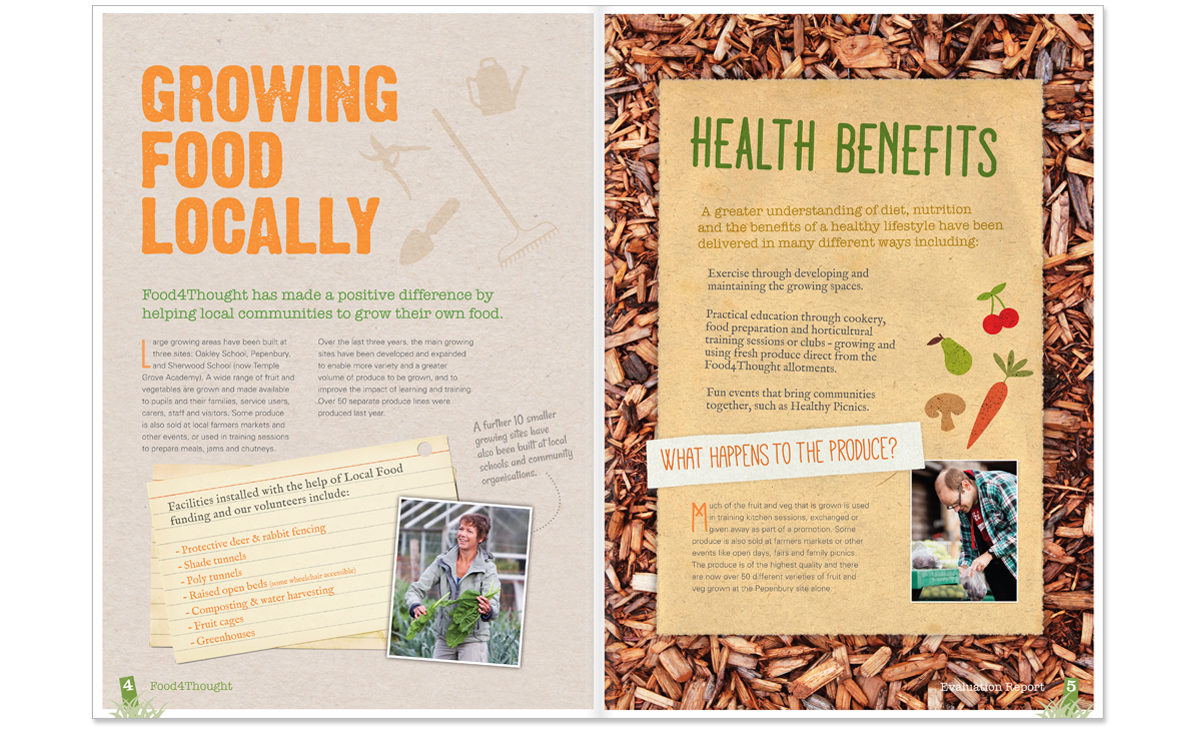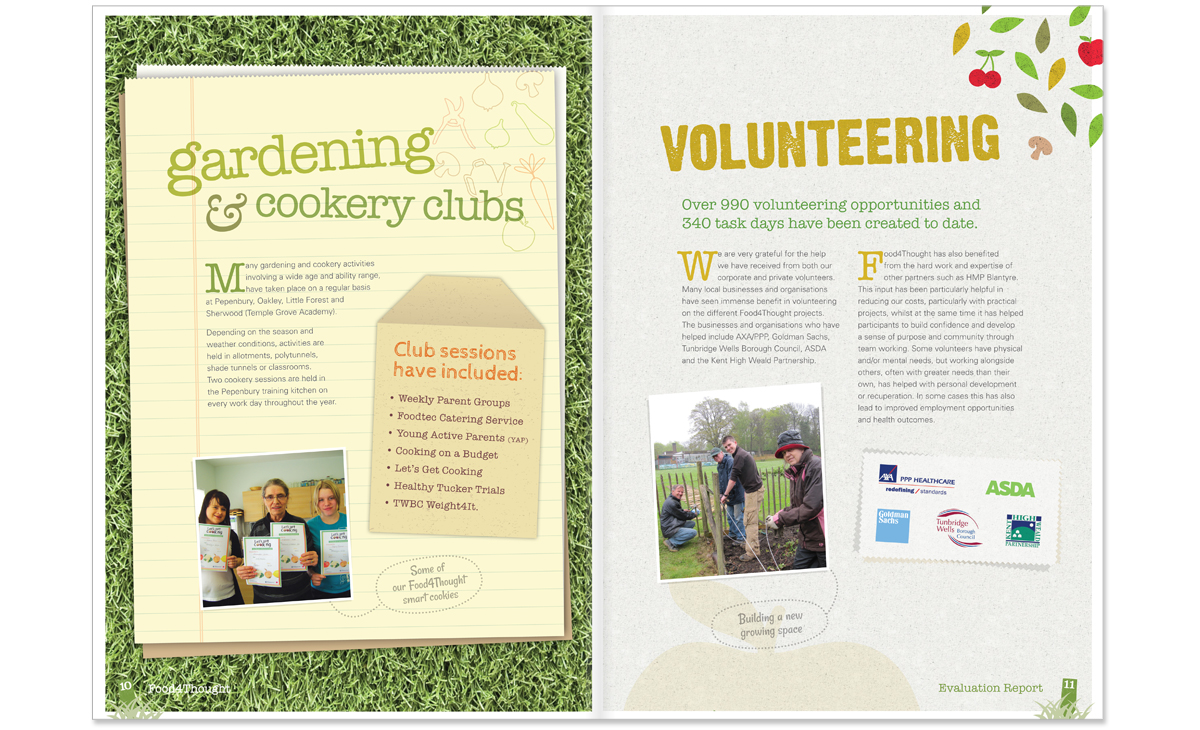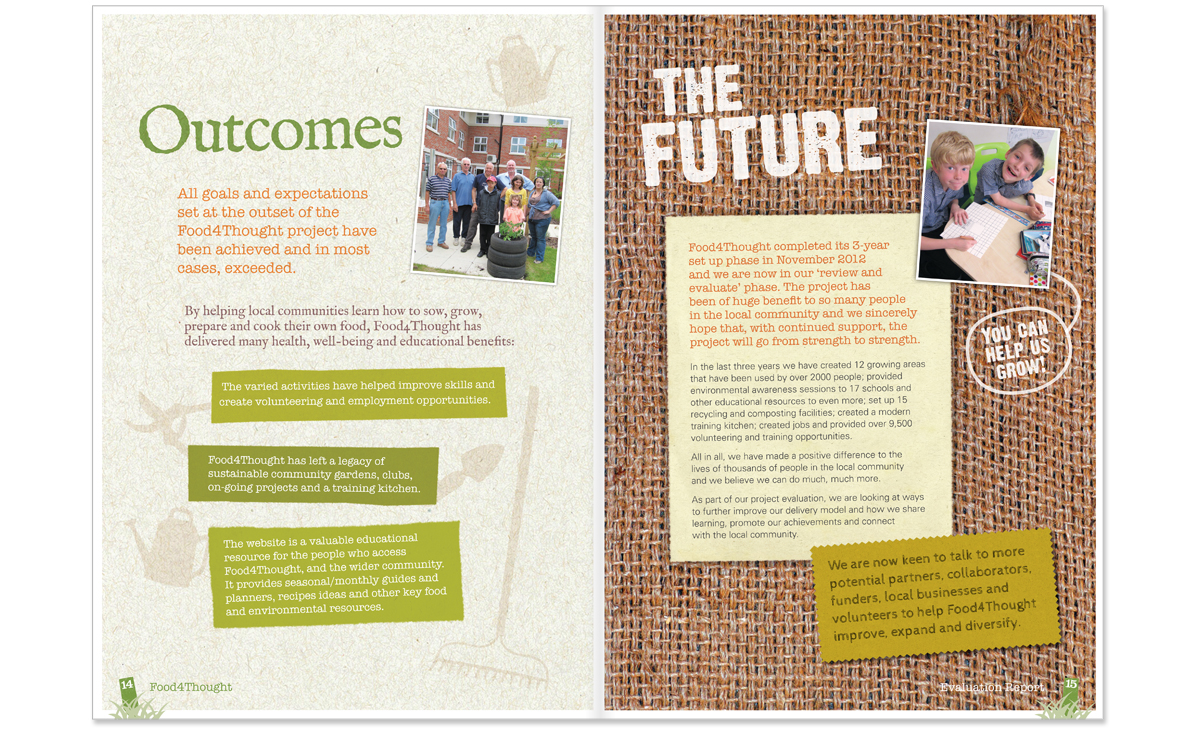 Food for Thought – Copywriter, art director and creative director.
This lottery-funded programme inspires people with learning difficulties and those from disadvantaged communities to grow and eat fresh fruit and vegetables.
The phase 1 evaluation report 'scrap book' brought the service users' journey to life to demonstrate impact and secure continued funding.
Evaluation report design.
Copywriter, art director and creative director.
Agency: Drummer/Remedy

For another project featuring design for print, check out this campaign for Animal Aid