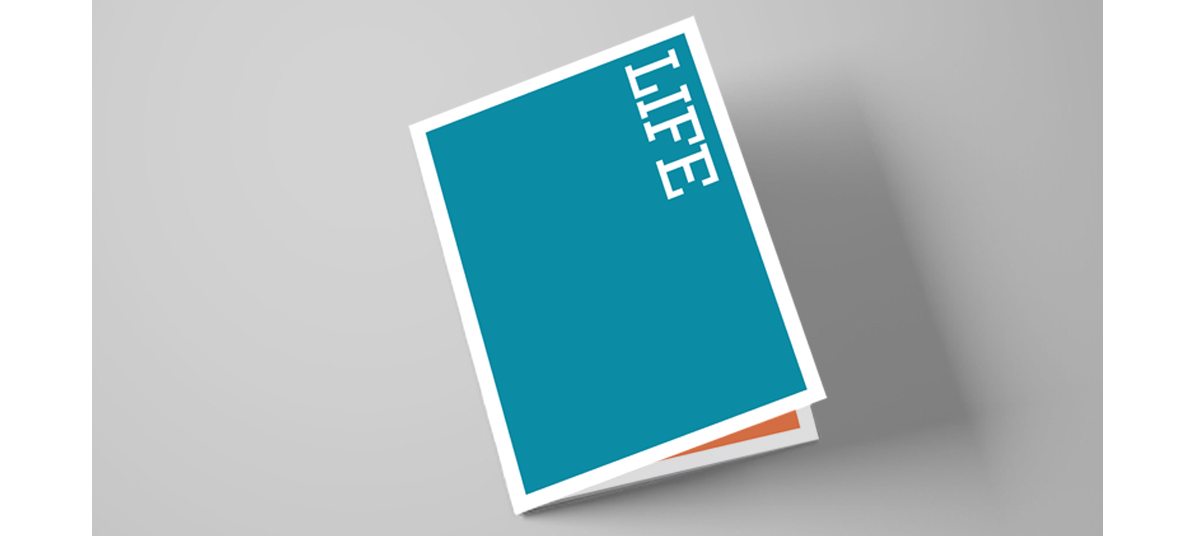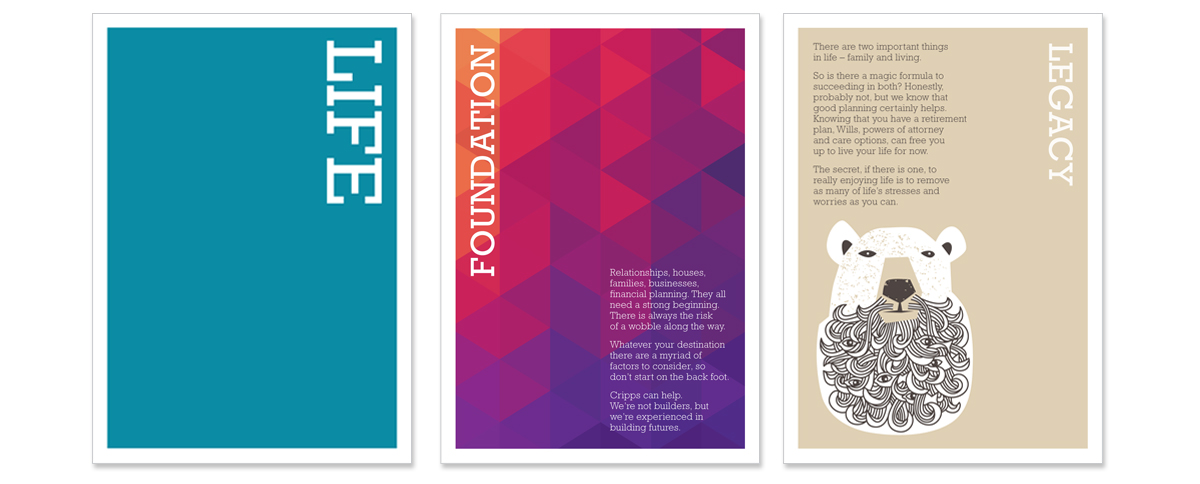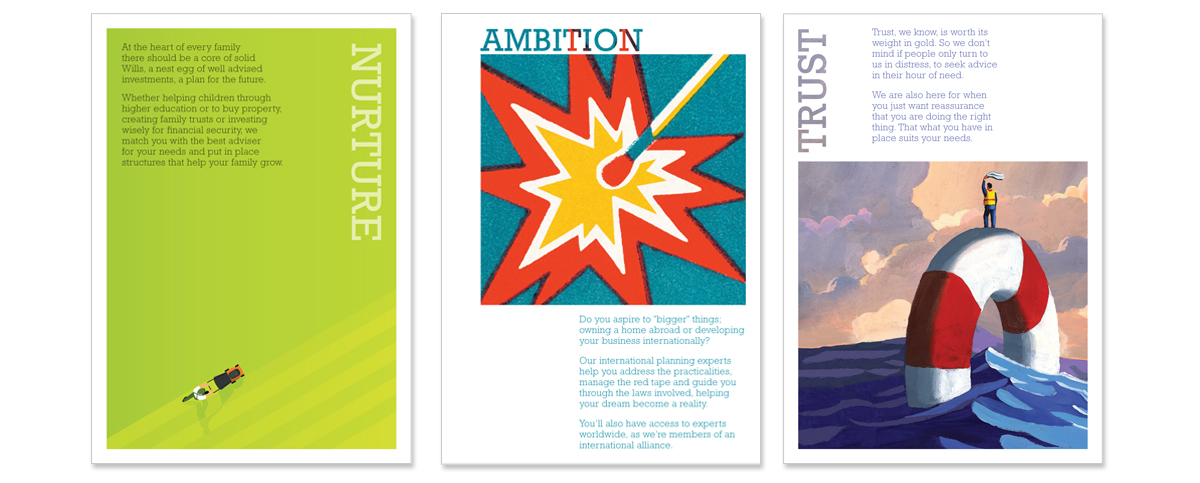 Cripps LLP – Concepts, copywriting, art direction and creative direction.
Cripps manages the legal affairs of its clients at every stage of their personal or business lives. The client wanted a direct mail piece that would demonstrate this core idea and achieve stand out.
A twelve-page, A6 concertina mailer was developed that mapped out how Cripps could help a client with their 'Life – as it unfolds'. Quirky illustrations and copy were used to represent each stage, from creating solid foundations in relationships and commercial endeavours to legacy planning.
Direct Mail
Concepts, copywriting, art direction and creative direction.
Illustrators: Simona Dimitri and Getty Images
Agency: Remedy
For another project that includes direct mail, see this work for Land Registry