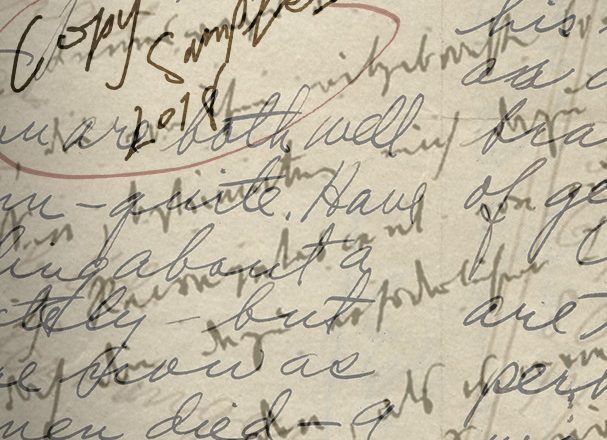 Copywriting examples 2018

From on-pack copy to brand tone of voice and campaign concepts to e-books, there isn't much I haven't been involved in this year.
Here are a few copywriting examples and snippets from the last 12 months to wet your whistle. This should give you a quick overview of the different media, sectors and tones of voice I can help with.
If you're looking for more copywriting examples, you'll find links at the bottom of the page.
Website copywriting for a children's nursery:
Independent, happy children

We want our children to learn, play and explore indoors and out; and of course, have lots of fun. This way, a thirst for learning stays with them for life.

At St George's, we encourage independence by letting our children choose what they want to play with throughout most of the day. This helps them to become confident at making choices as they grow. Our amazing staff even bring in special toys and activities to extend each child's learning.
Publicity flyer copywriting for a charity:
let's do something fa la la la la la la lamazing

Want to do something amazing this Christmas?

This year we're singing our hearts out to support thousands of people in our local communities. So come along, join in the fun and raise your voices, the roof and lots of money for a fantastic cause.
On-pack copywriting for a vodka brand:
This is your vodka.

Born in Russia, raised in the USA. Always looking to the future, but staying true to our past.

This is the spirit of discovery, the spirit of openness.

3x distilled, 10x filtered, crisp and super-smooth.

This is our vodka, your vodka, the people's vodka. This is Smirnoff No.21.

The world's No.1 vodka.
Direct Mail copywriting for a hospice:
Dear Sophie
This will only takes two ticks.

In May, the data protection law is changing.

This means that we need your express permission to keep in touch.

Last year, just 23% of our funding came from the Government. The rest came from people like you.

We don't charge a penny for the care we provide, so you can imagine how important your support is to us.

Our patients are at the heart of what we do. Keeping everyone up to date with our news at the hospice and in the community helps our work to continue.

So, if what we do is important to you, please tick the boxes below. Then all you have to do is put the form in the pre-paid envelope and pop it in the post.

Thank you so much for your continued support.

The Heart of Kent Hospice Team
Tweets for a European tourism office:
THERE'S MORE TO GREAT FOOD THAN GREAT FOOD.
There's the best chefs, the best service and not forgetting the best views.
Get a taste for Germany.
#StayInspired – follow us @VisitGermanyUK

IT'S ALL DOWNHILL FROM HERE.
If you're into your winter sports, you'll seriously be into Germany.
Ready, steady… SNOWWWWWW!
#StayInspired – follow us @VisitGermanyUK

JUST IMAGINE WAKING UP TO THIS.
We may have moved with the times, but we're very much in touch with our history.
For a very different take on a city break #InspiringGermany
#StayInspired – follow us @VisitGermanyUK
Positioning copy for a pitch to a global insurance company:
Believe In Health

Belief is powerful – it influences everything you do.

If you believe you can live healthier, longer and better, you'll be amazed where that belief can take you.

Believe in healthy eating. Believe in the right kind of exercise. Believe in creating balance.

We're here to inspire and support you with nutritional tips, healthy recipes, exercise ideas and incentives.

And we're here to turn those beliefs into healthy habits, a healthy body and a healthy mind.
Website copywriting for an overseas development charity:
What is Kathaa?

Nepal is one of the most beautiful, yet poorest countries in the world.

For generations the Tharu community of Western Nepal has been forced to adopt a practice known as Kamalari, whereby girls as young as six are bonded into domestic slavery.

In 2000, Nepal Youth Foundation (NYF) began a campaign to end Kamalari and in 2013, persuaded the Nepalese government to ban its practice.

To date, we have rescued 12,869 girls and so far, 1,576 have received vocational training – 94 in commercial tailoring. And now we are proud to announce the launch of Kathaa.

Kathaa, 'story' in Nepali; is a contemporary, ethical fashion brand.

Everything in the Kathaa range is made by freed Kamalaris. Our first collection of waterproof down jackets will soon be followed by other clothing lines, jewellery and home décor.

Every girl at Kathaa has an incredible story to tell and everything they make is an expression of that story.

We want you to be part of that story.
For other copywriting examples, have a look at:
Freelance copywriting, content creation and wordsmithery
For blog posts about the art of copywriting, have a look at:
The Seven Deadly Skills of a Great Copywriter
40 Freelance Copywriting Survival Tips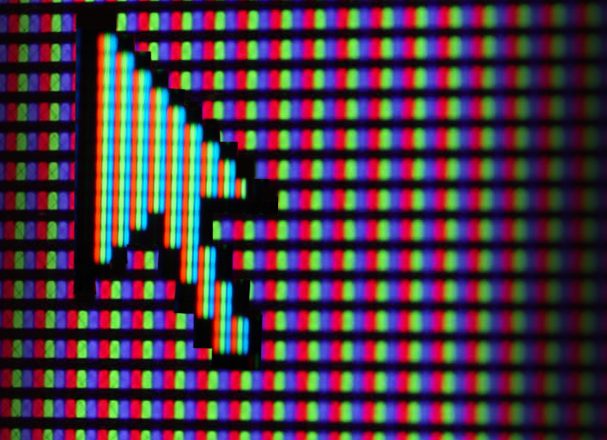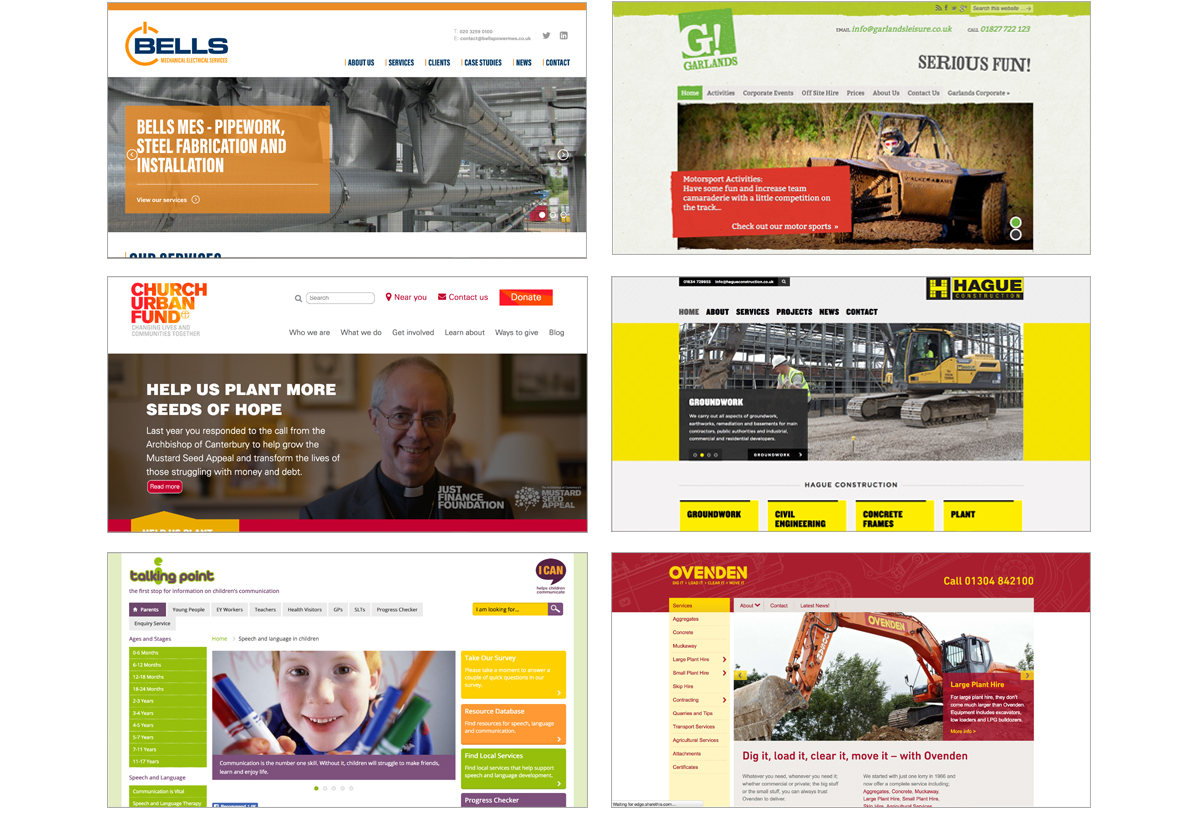 Writing for the web

I've been a copywriter for many years and after almost 50 websites, I figure I'm now also allowed to call myself a website copywriter.
The secret to writing persuasive web copy (as with all copy), is putting yourself in your audience's shoes. Once you know what tickles their fancy, then the rest is common sense:
– Use short sentences & paragraphs, bullet points & pull-out text
– When possible, put key content up front
– Use the right keywords and phrases
– Keyword rich text is where it's at, but don't sacrifice readability
– Stay on brand with your tone of voice
– Use internal links to other content that will be of interest
– Don't forget title tags, page descriptions and image alt tags
– Be original, Google won't reward you for scraping or repeating chunks of copy
– Read it, edit it, read it again.
Here's a list of some of the website clients I've written for, but the great WWW never stays still, so if some of it's a bit all over the place, it wasn't me guv.
Website copy clients include:
AMA (Insurance Provider)
Bells Power Solutions (Power Generation)
Bonafidee (Software Solutions)
Church Urban Fund (Non-Profit)
cloud.IQ (Software Solutions)
Garlands Corporate (Corporate Training)
Garlands Leisure (Outdoor Pursuits)
Hague (Construction)
H.G. Wells Conference & Events Centre
Hook Tangaza (Professional Services Consultancy)
I CAN (Non-Profit)
Kenward Trust (Non-Profit)
Lite-Steer (Automotive Products)
Mount Green (Housing Association)
Ovenden (Haulage and Plant Hire)
Pepenbury (Non-Profit)
Pet-ID Equine (Equine Microchipping)
St George's (Childcare)
Style My Home (Interior Design)
Talking Point (Education)
The Light at Euston (Non-Profit)
Trafalgar Leasing (Financial)
Check out this integrated project for Church Urban Fund that I was Creative Director and also website copywriter on.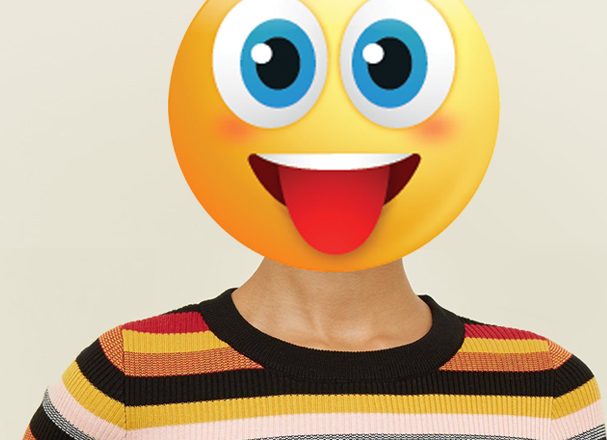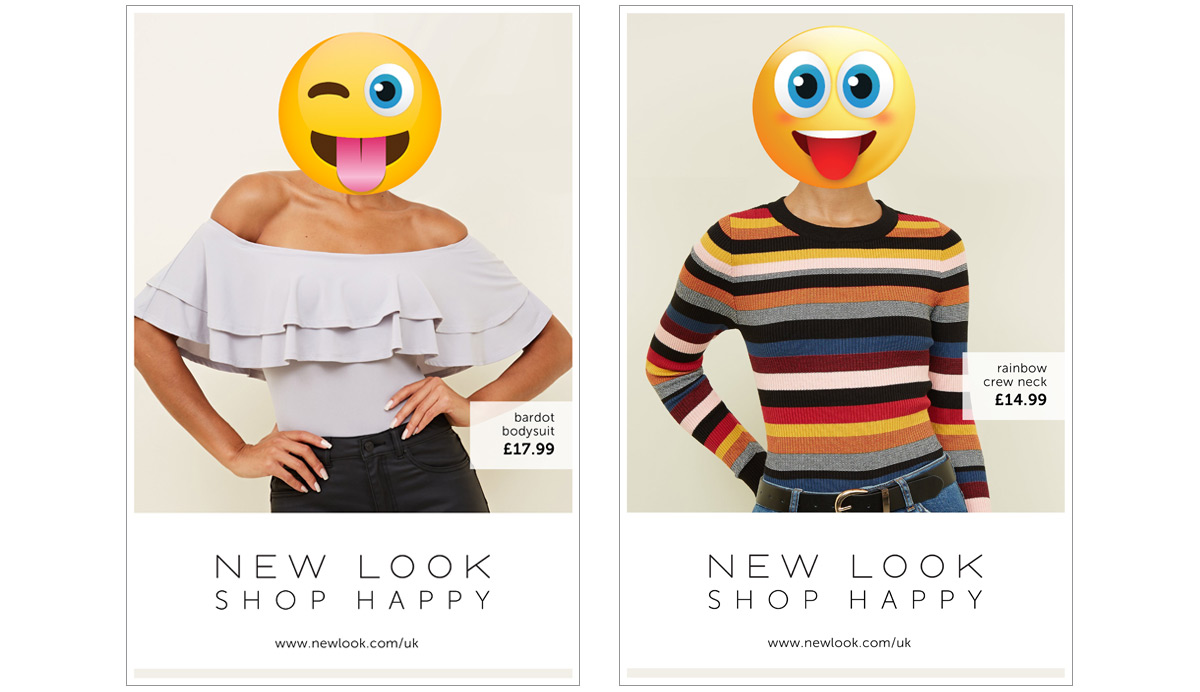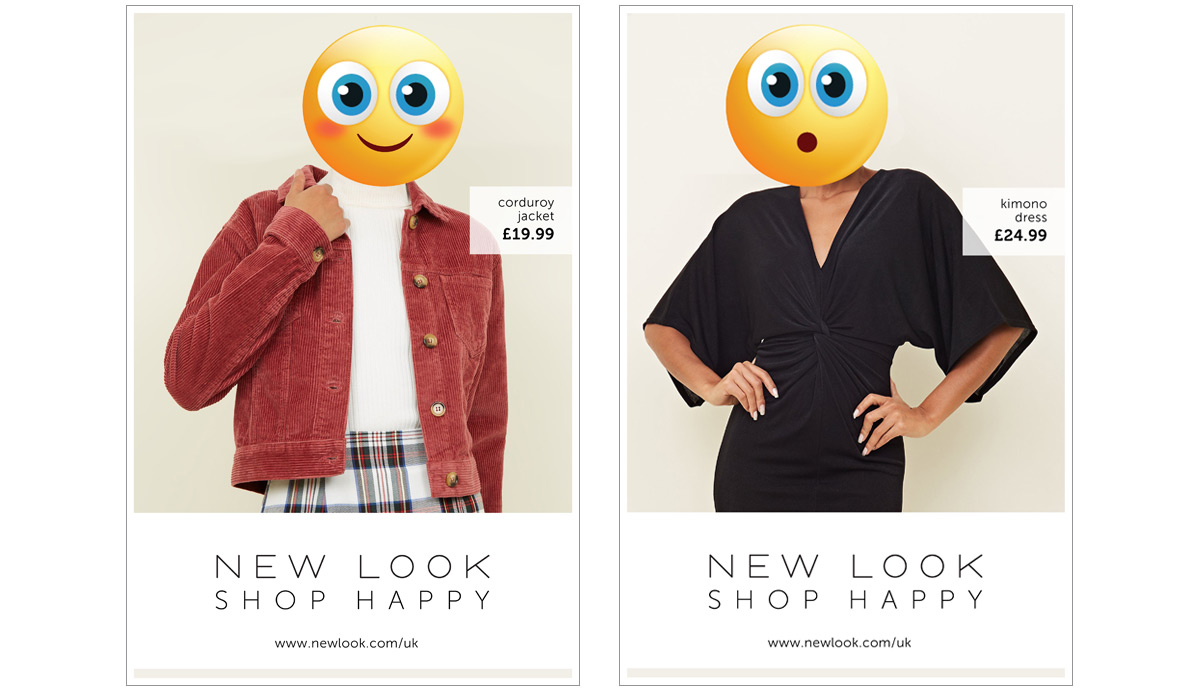 New Look women's clothing – Concepts, copywriting, and art direction.

The domestic market value of the UK fashion industry is estimated at £66 billion, the majority of which comes from the retail sector. With approximately 60 chains vying for market share, the women's high street fashion sector is incredibly competitive; so standing out is the first job for any advertising.
This campaign is aimed at the younger end of the market. They have limited budgets, but at the same time, want to look stylish. For them, fashion is all about having fun and expressing themselves.
Pitched mid-way between Primark and Topshop, New Look not only delivers on price, but also on quality and great design.
The 'shop happy' campaign line expresses this double benefit – cool, fashionable clothes at a sensible price. The use of emoji smileys underlines New Look's irreverent attitude; this is a brand that doesn't take itself too seriously. As Cyndi Lauper put it, Girls Just Want to Have Fun.
Poster and Pinterest advertising
Concepts, copywriting, art direction and creative direction.
For more advertising work, checkout this campaign for Habitat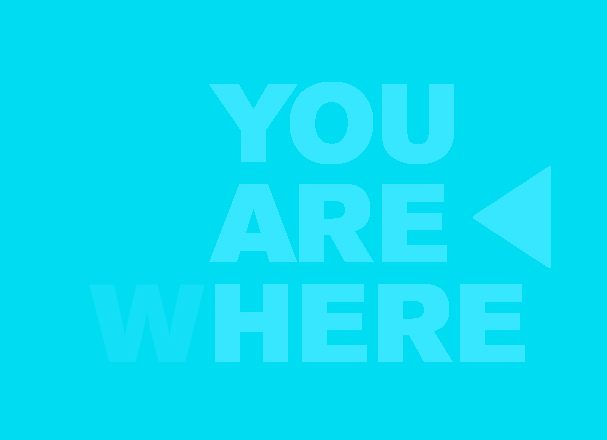 Brand positioning and tone of voice
A clear brand positioning and tone of voice are two of the most important building blocks of a successful brand. In a world of 'me too' products and services, finding a different way of talking to your clients is sometimes the only thing you have to be able to stand out.
I've had the good fortune of being in on the creation of new brands and rebrands for a broad range of B2B and B2C clients. Coming up with rules for language and messaging is a bit of an honour – it's also great fun.
I've facilitated brand workshops/written brand guidelines/established a tone of voice for clients including:
Anthony Nolan (Non-profit)
Basingstoke Sports Centre
Bonafidee (Software solutions)
Brebners LLP (Accountants)
Brook Learning Trust (Education)
Capita Learning & Development (Corporate training)
Cheesman (Engineering)
Childreach International (Non-profit)
Church Urban Fund (Non-profit)
cloud.IQ (Software solutions)
Eigen (Engineering software)
Garlands Leisure (Outdoor pursuits)
Hilden Park (Golf and leisure club)
Horder Healthcare (Non-profit)
JEM + BEA (Designer bags)
Marshall-Tufflex (Electrical manufacturing)
Mountgrange Heritage (Estate agents)
Mount Green (Housing association)
Nepal Youth Foundation (Non-profit)
Ovenden (Haulage and construction)
Pepenbury (Non-profit)
Petworks (Pet products)
Rabbit & Hare (Digital design)
SETSA (Education)
The Light At Euston (Non-profit)
Tilling Creative Group (Video production)
Read my blog post on how to write a creative brief for more on tone of voice.
I've also written guest posts on Tone of Voice for The Logo Creative Blog:
Let Me Write You A New Logo
The Designer's Guide To Brand Tone Of Voice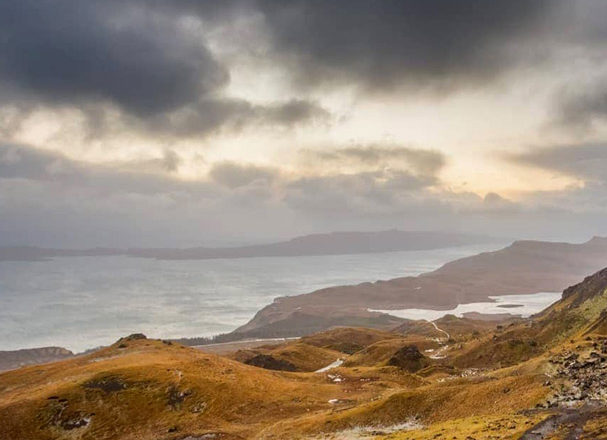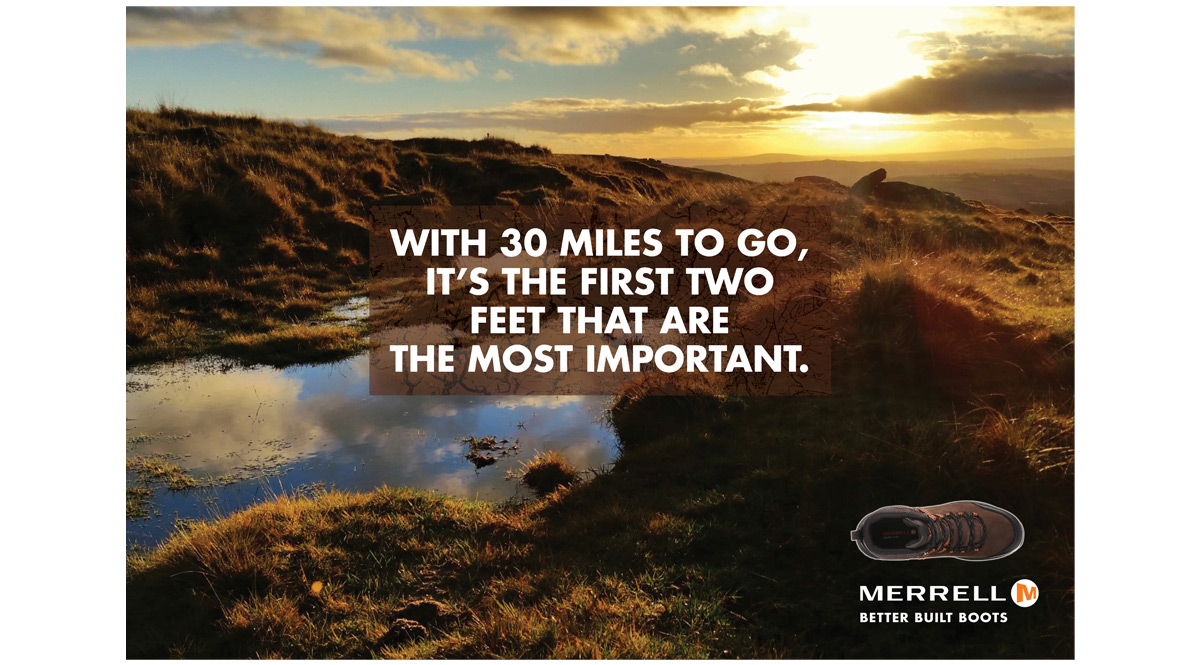 Merrell – advertising concepts and copywriting.

If you've ever tried to trudge to the top of Mount Snowdon or Scafell Pike in a pair of mediocre walking boots, you'll know why you should have invested in a pair of Merrells.
This campaign concentrates on the drama of the landscapes that can only be enjoyed when you're wearing a proper pair of boots.
The strapline 'BETTER BUILT BOOTS' gets straight to the point and helps to justify Merrell's premium pricing.
Press avertising and web banners.
Advertising concepts and copywriting.
For more campaign work that includes advertising and digital, check out this campaign for Bosch power tools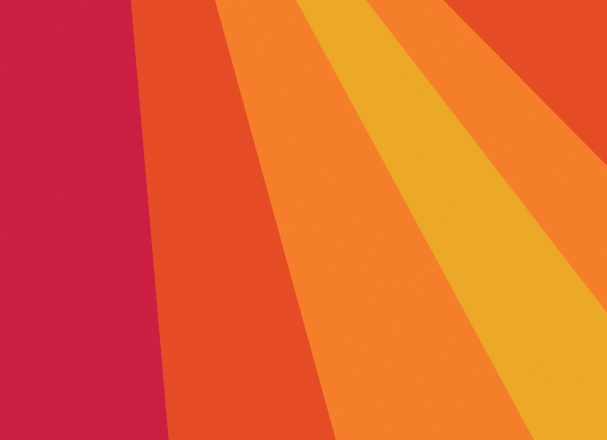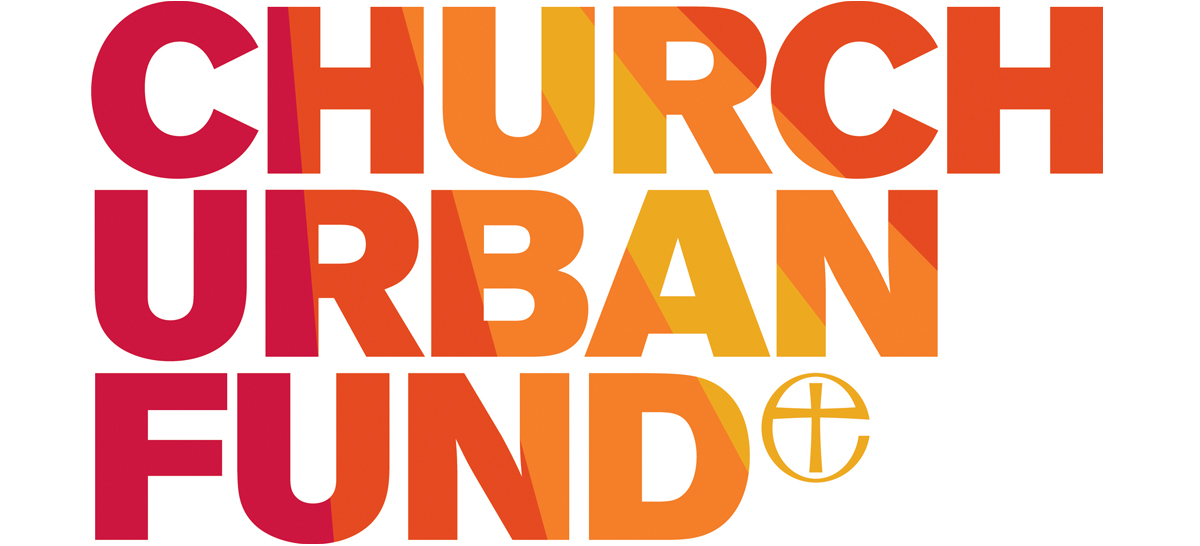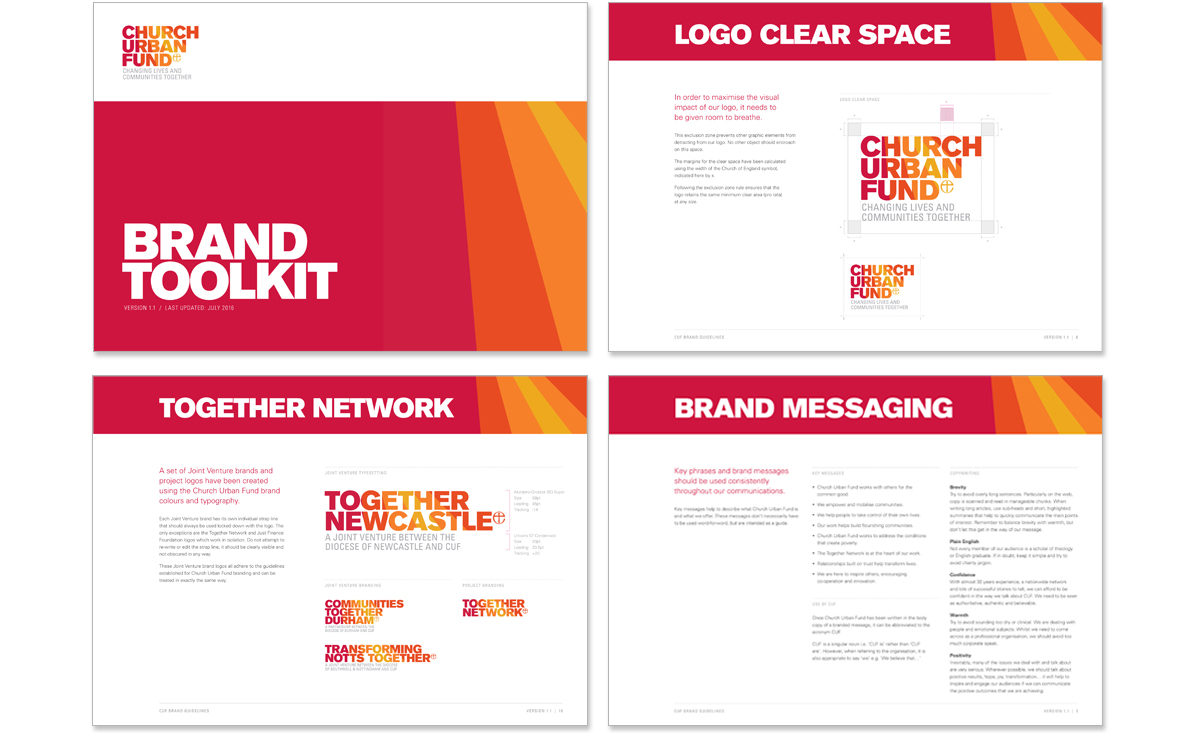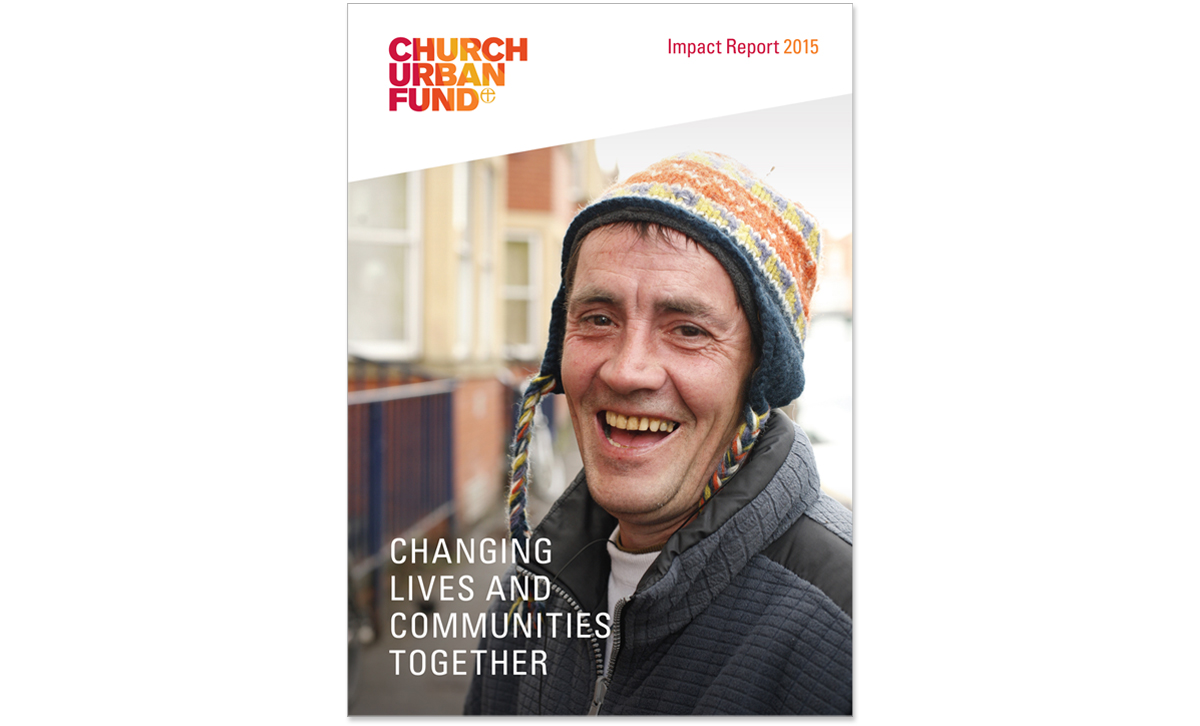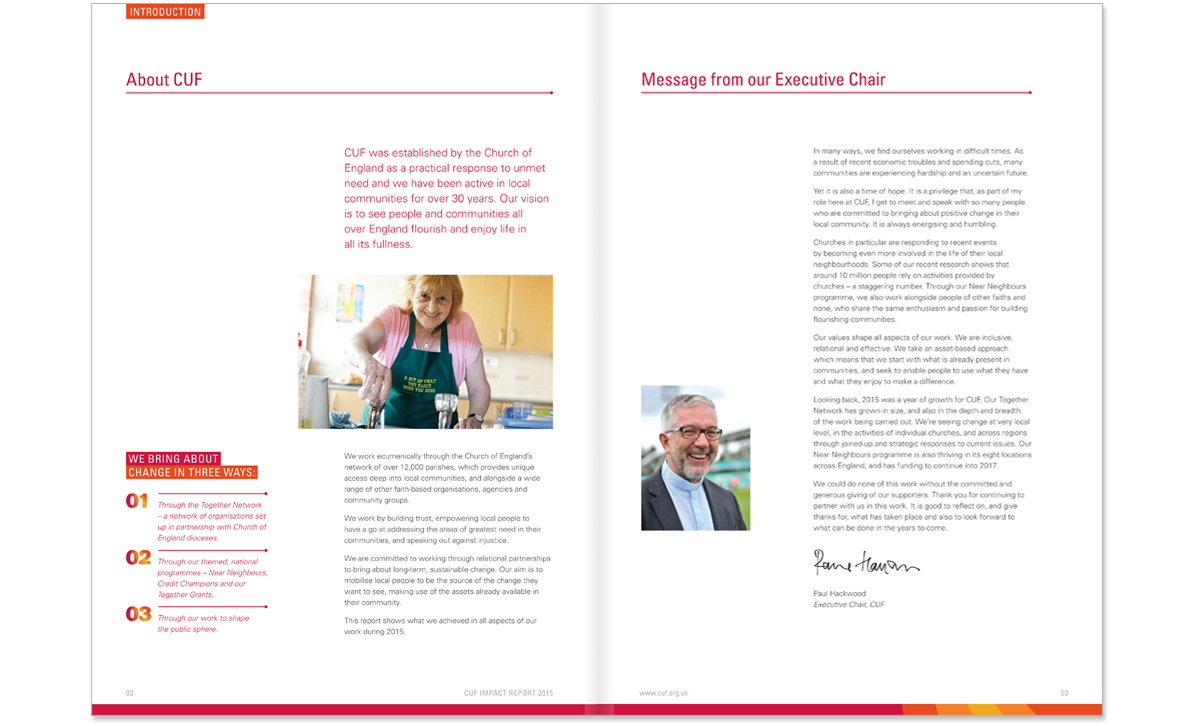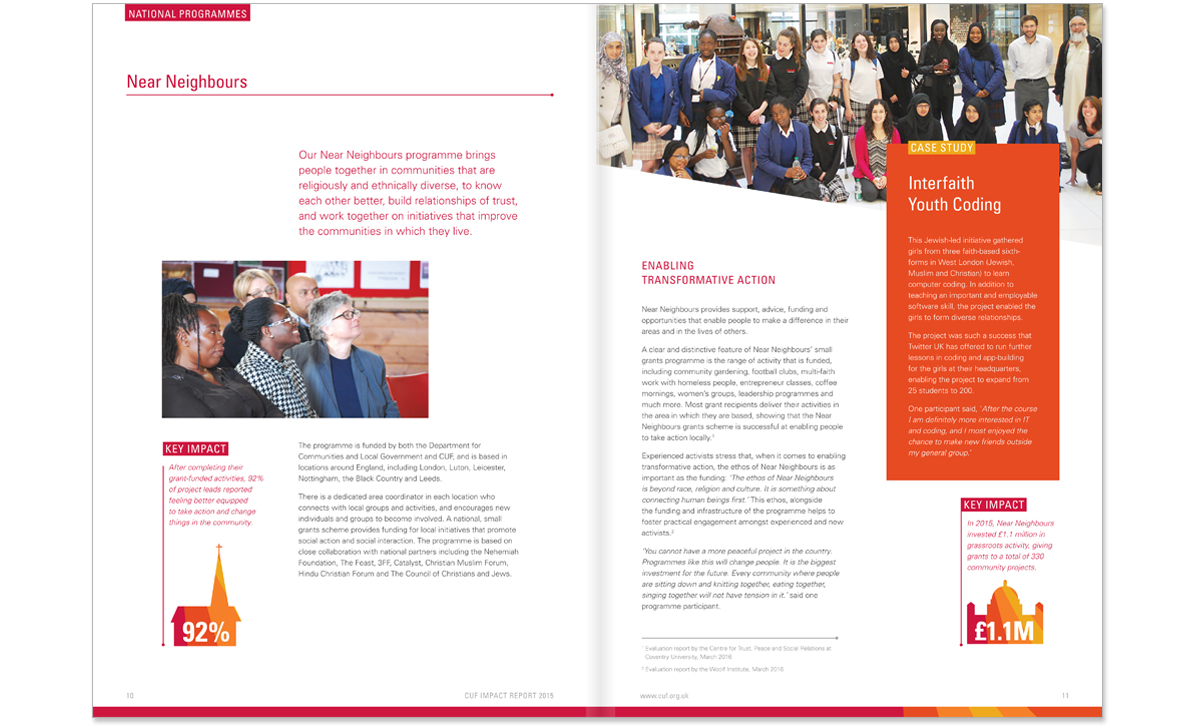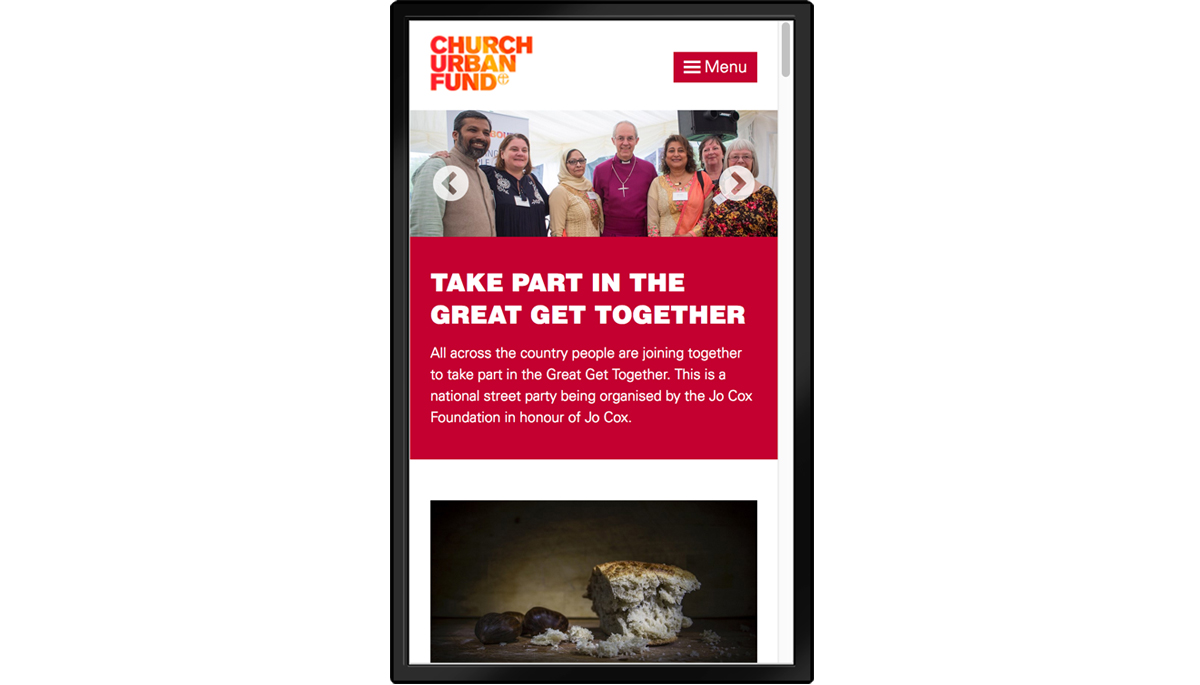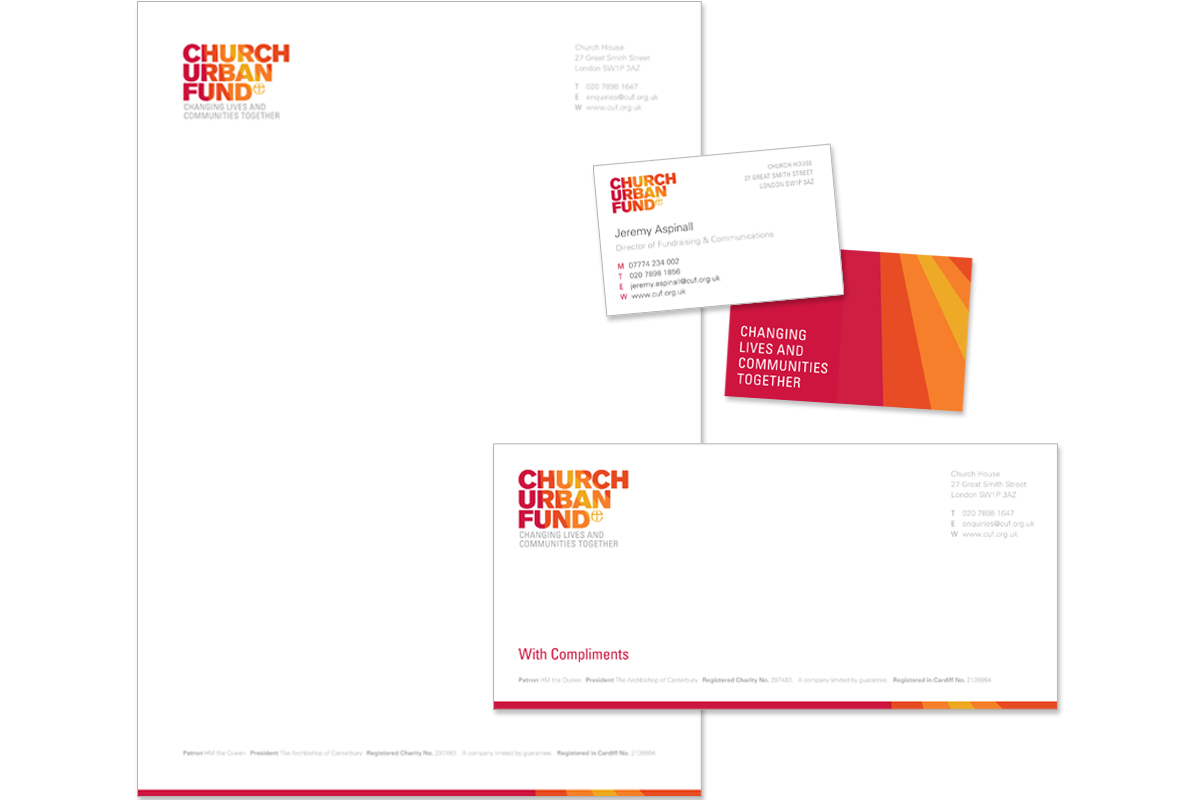 Church Urban Fund – Brand workshop facilitation, concepts, copywriter and creative director.
Church Urban Fund is a key charity of the Church of England. Their existing identity was old-fashioned and lacked warmth. Having developed their remit and values over 27 years, they needed a complete brand update.
The new identity conveys a positive and contemporary brand message. It is bright, vibrant and has Christian symbolism at its heart.
Rebrand, literature, website and display materials.
Brand workshop facilitation, concepts, copywriter and creative director.
Agency: Drummer/Remedy

For another rebrand project, check out this work for Davies Tanner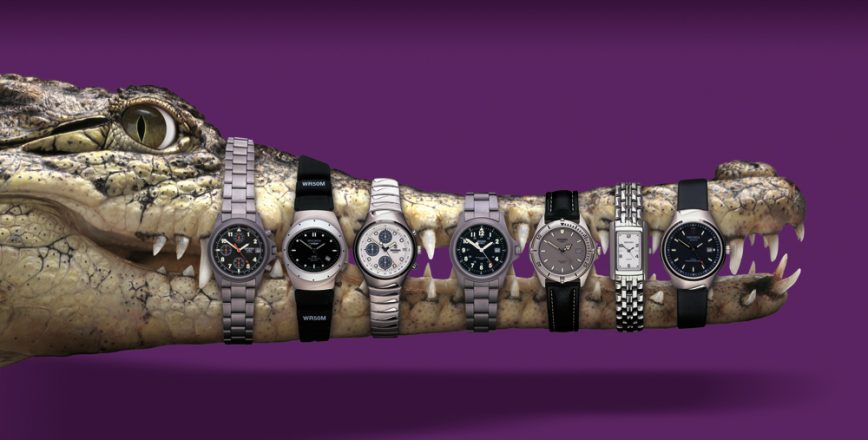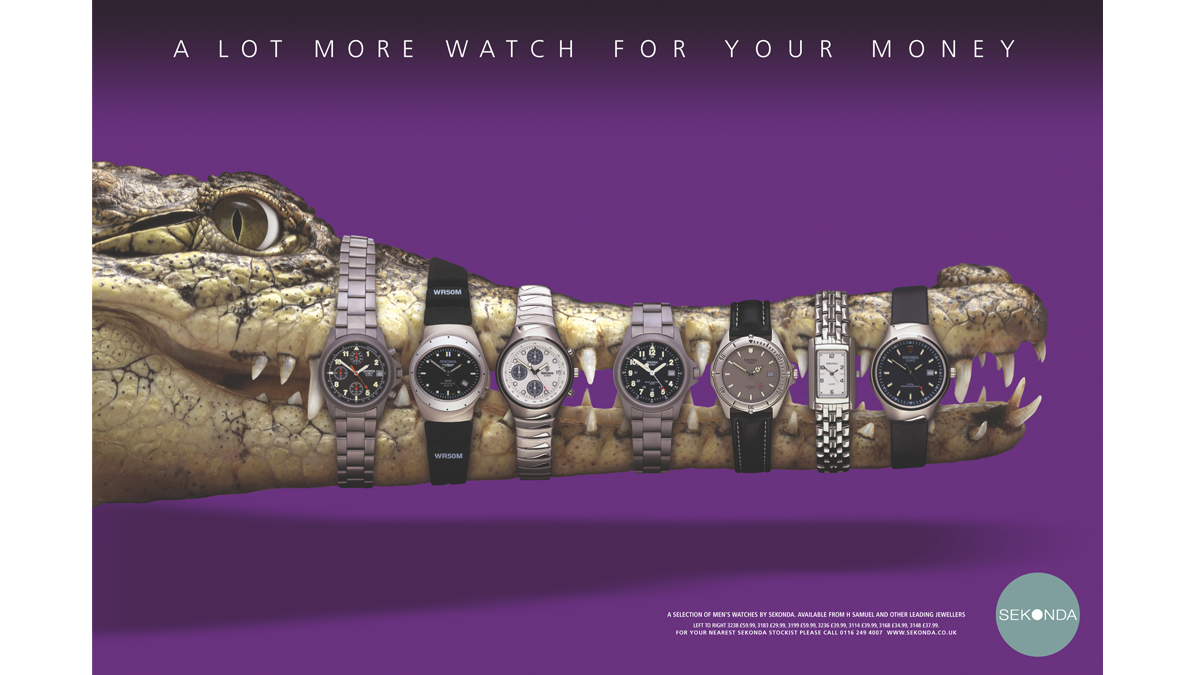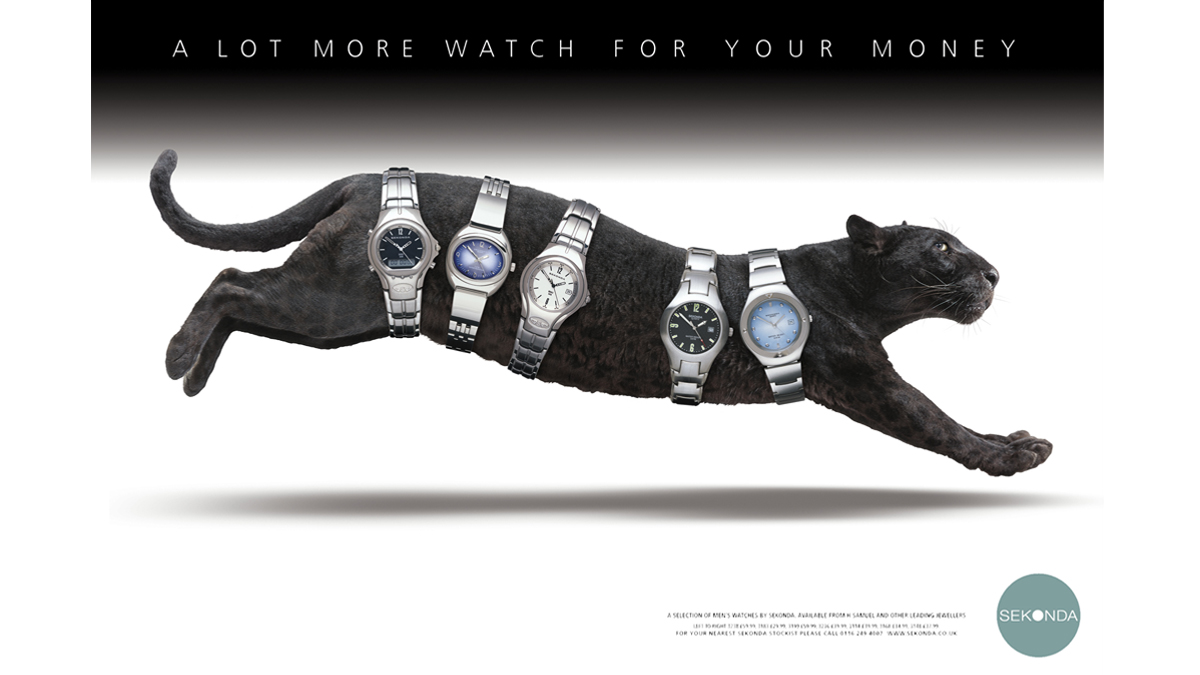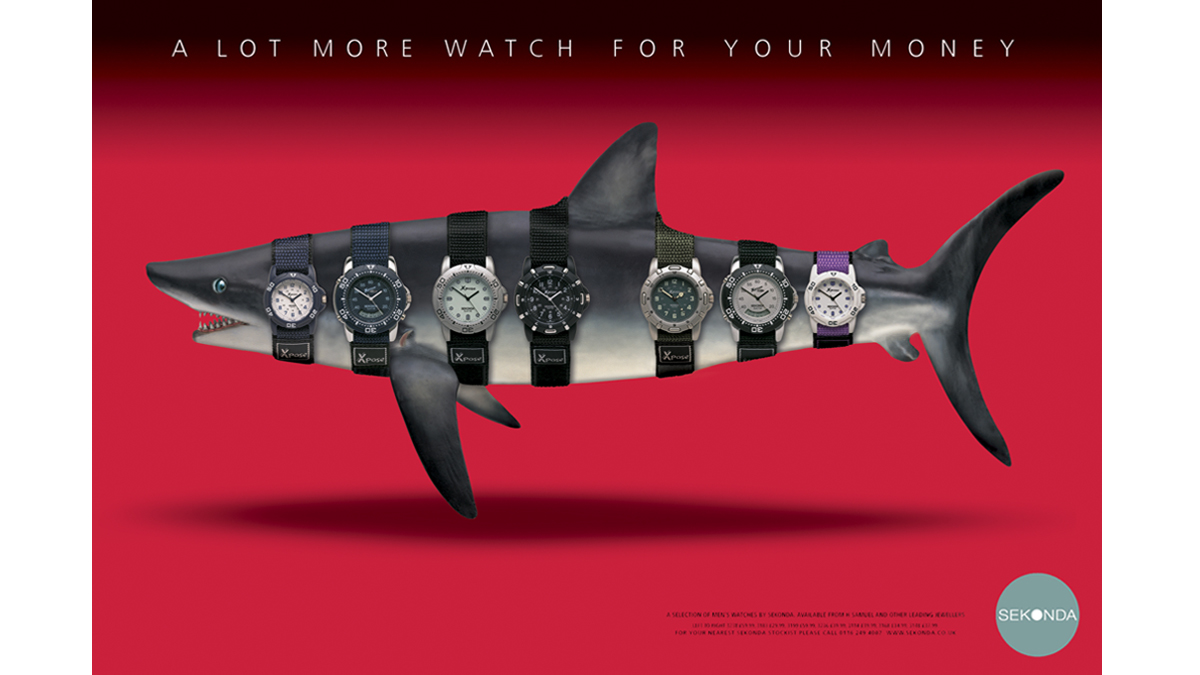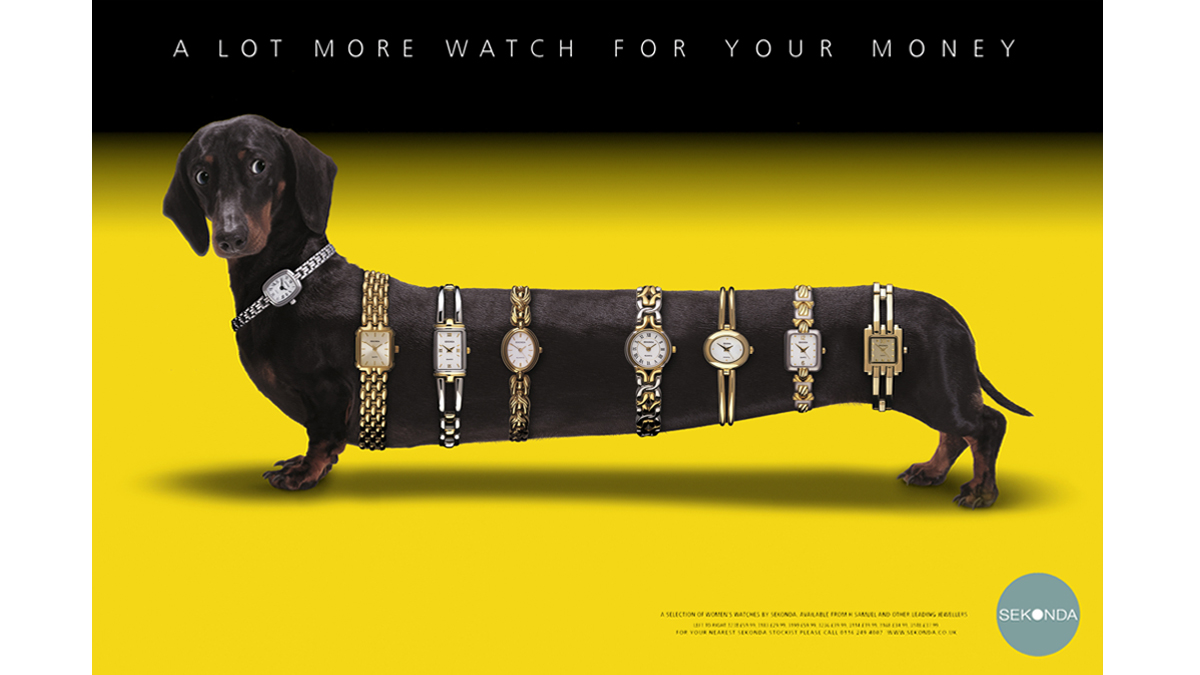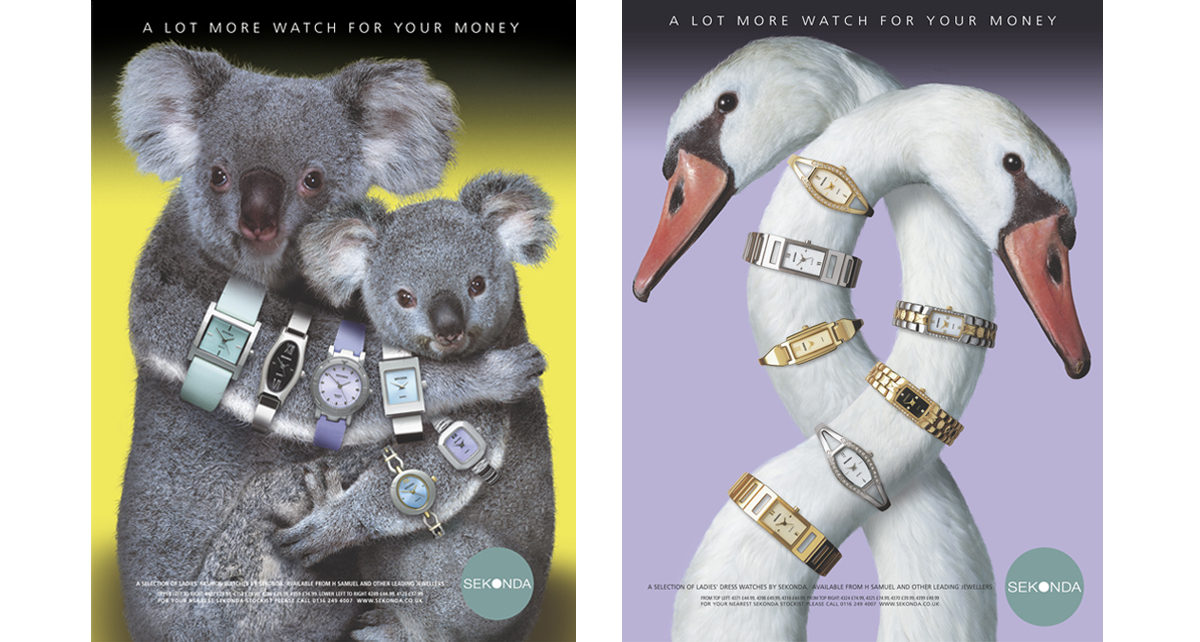 Sekonda advertising – Concepts, copywriting and art direction.
Sekonda offer a stylish range and great value for money. The client and the watch market in general had experienced a decline in sales, so the advertising had to work hard to try to reverse the trend.
This campaign was seen by the client as a series of catalogue pages and thus, insisted on a minimum of 5 or 6 watches to be featured in every execution.
The campaign exceded all expectations, helping to increase sales by 20%, whilst the rest of the market remained static.
Consumer press and Point of Sale.
Concepts, copywriting and art direction.
Photographer: Gary Ombler
Agency: Manifesto
For more of my advertising work, check out this campaign for Côtes du Rhône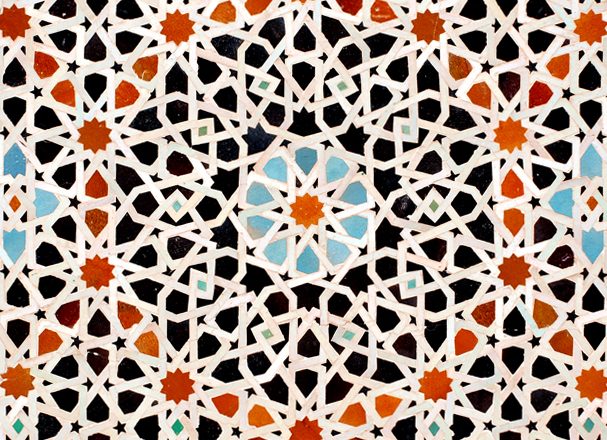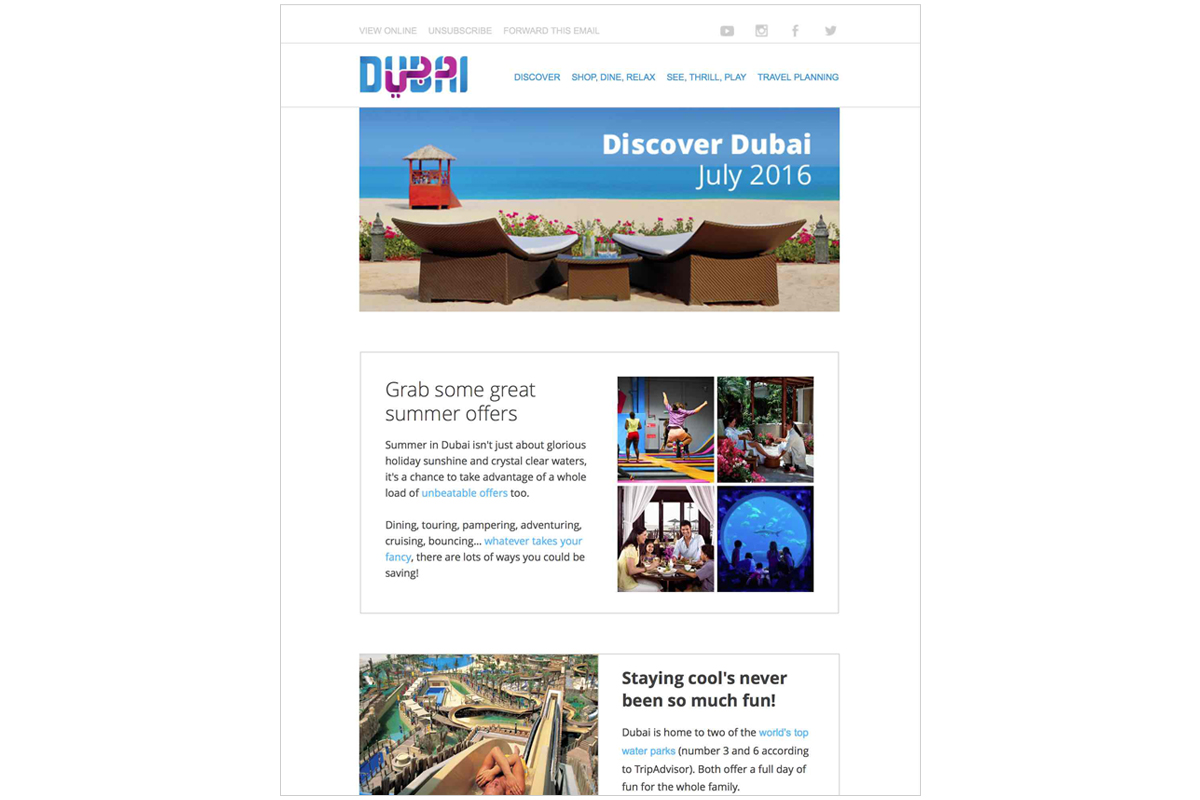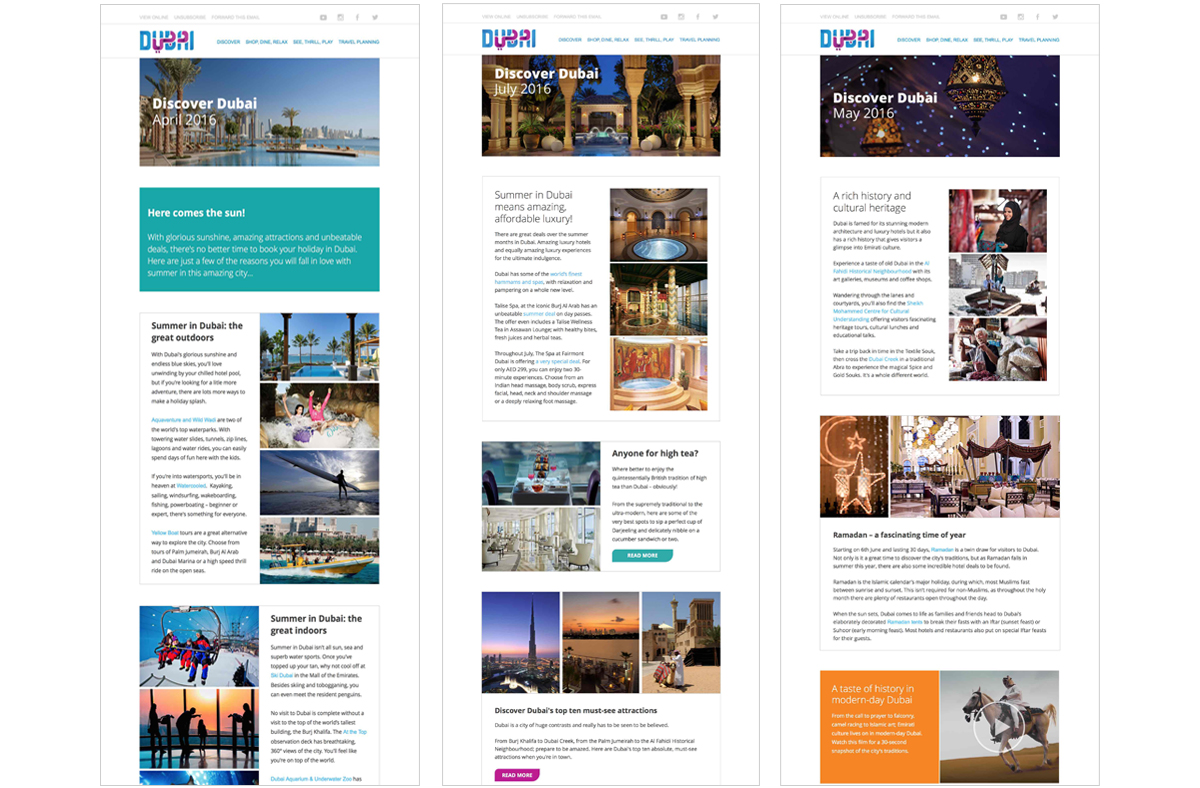 Copywriting, picture editing, content population, broadcasting and reporting.
I worked on the Dubai Tourism and Commerce Marketing account for three consecutive years. Responsive e-newsletters were sent to four audiences, with up to 40 different broadcasts going out each year.
From the client's outline content plans, I was responsible for pulling together all copy and image content, as well as managing the broadcasting and reporting via Campaign Monitor.
It was incredibly satisfying watching open and click-through rates steadily increasing, as bounce rates and spam complaints were dramatically reduced.
Email marketing.
Copywriting, picture editing, content population, broadcasting and reporting.
Agency: Remedy
For another project that includes email marketing, check out this campaign work for Liberty Human Rights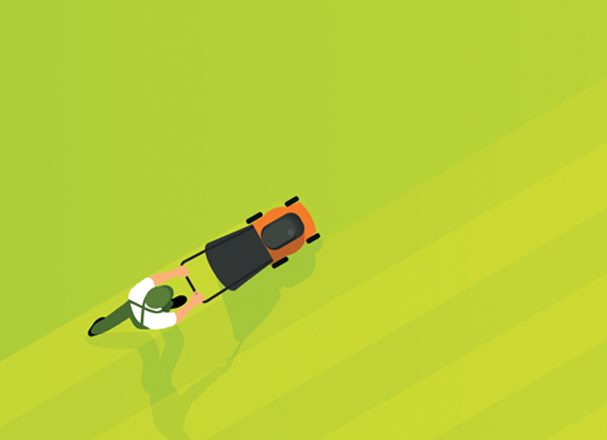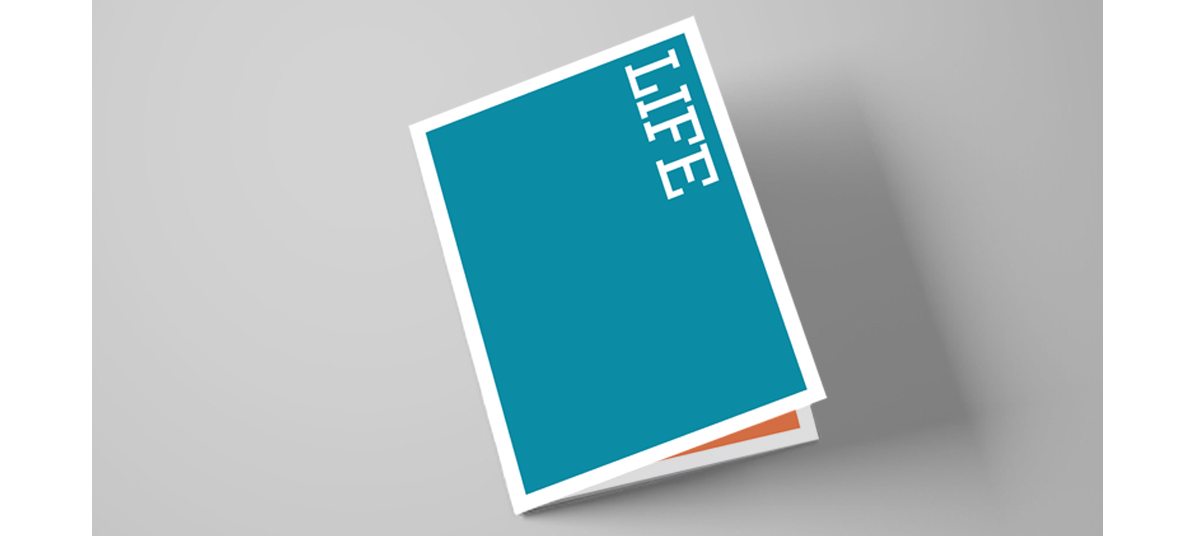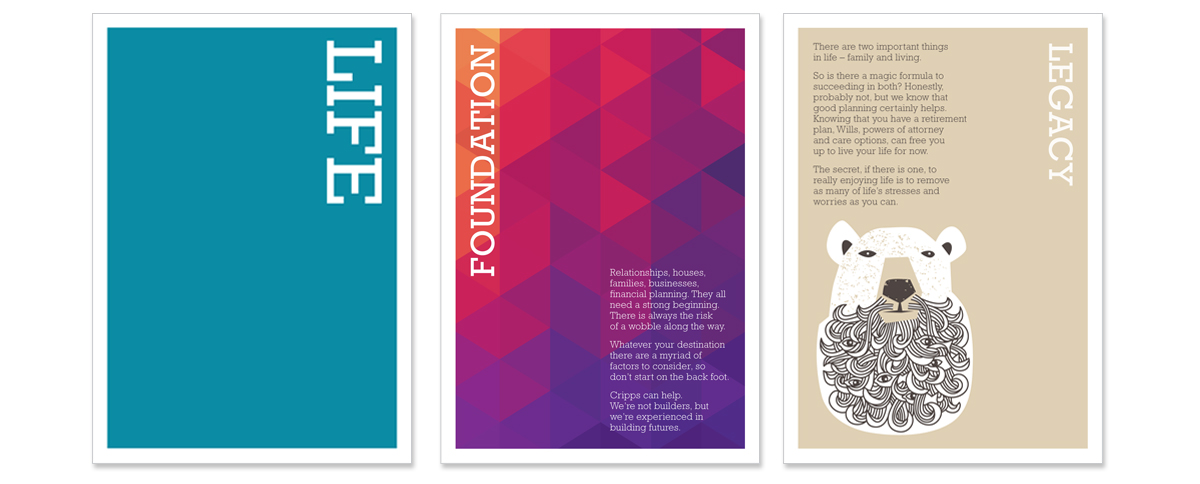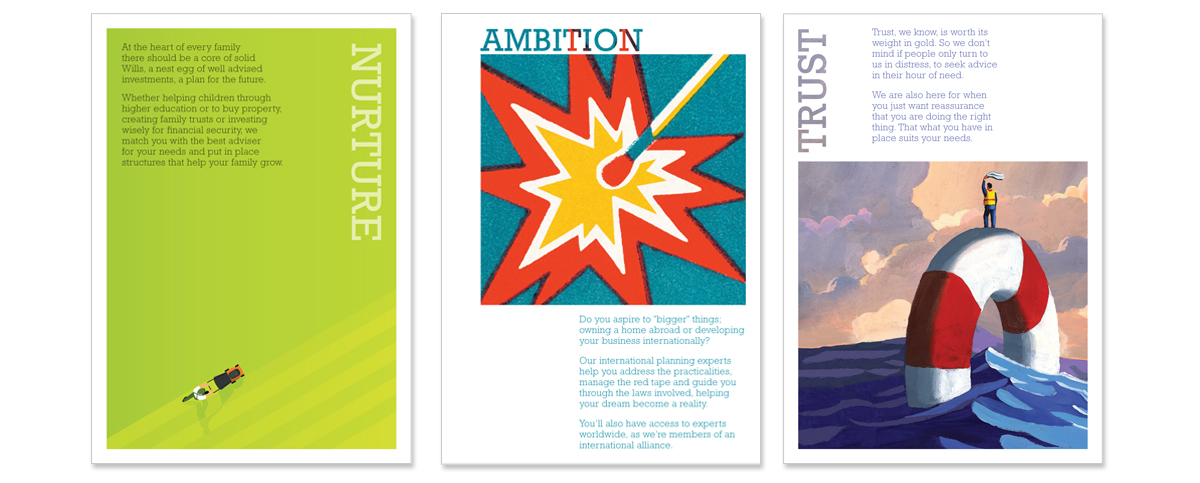 Cripps LLP – Concepts, copywriting, art direction and creative direction.
Cripps manages the legal affairs of its clients at every stage of their personal or business lives. The client wanted a direct mail piece that would demonstrate this core idea and achieve stand out.
A twelve-page, A6 concertina mailer was developed that mapped out how Cripps could help a client with their 'Life – as it unfolds'. Quirky illustrations and copy were used to represent each stage, from creating solid foundations in relationships and commercial endeavours to legacy planning.
Direct Mail
Concepts, copywriting, art direction and creative direction.
Illustrators: Simona Dimitri and Getty Images
Agency: Remedy
For another project that includes direct mail, see this work for Land Registry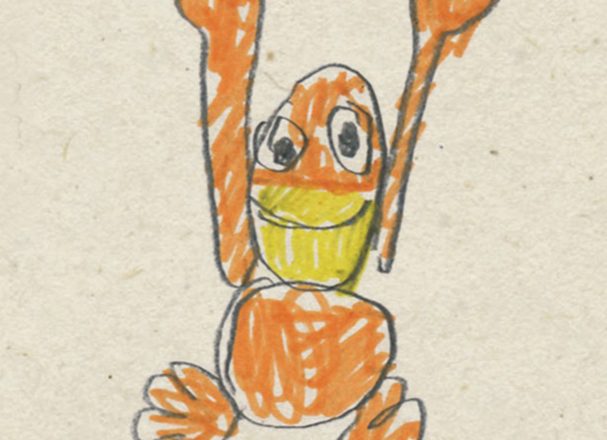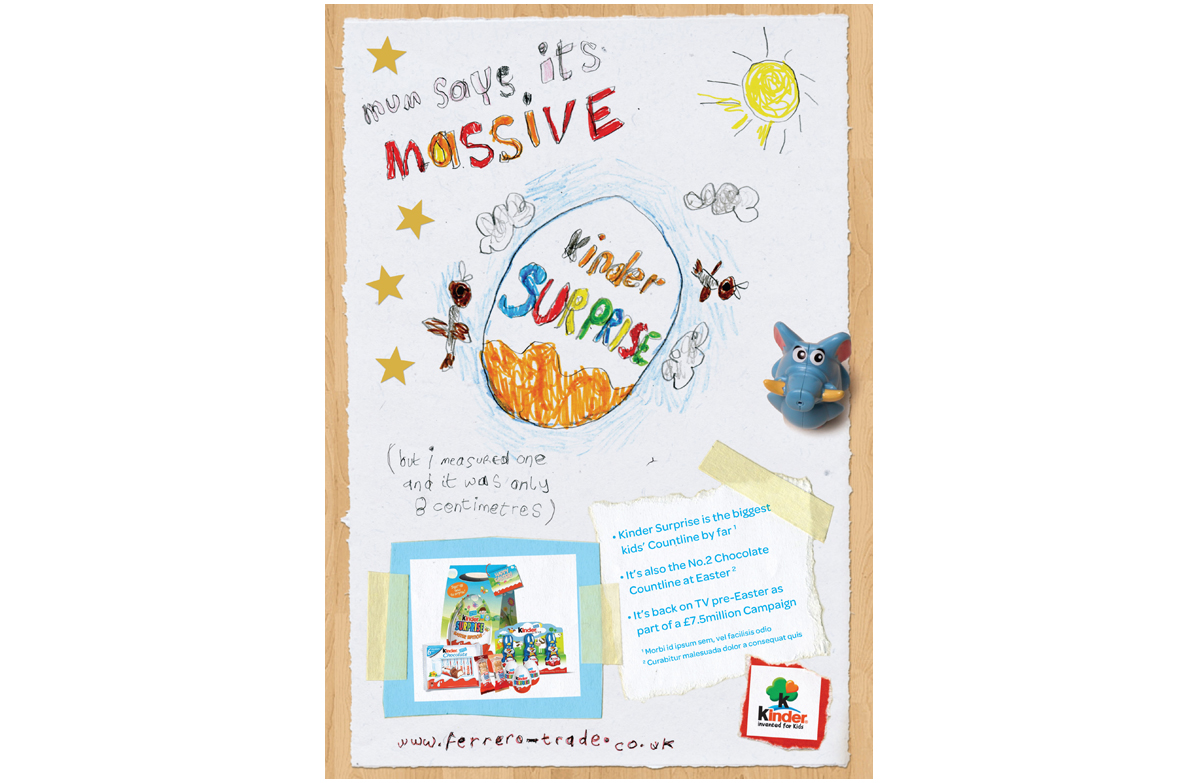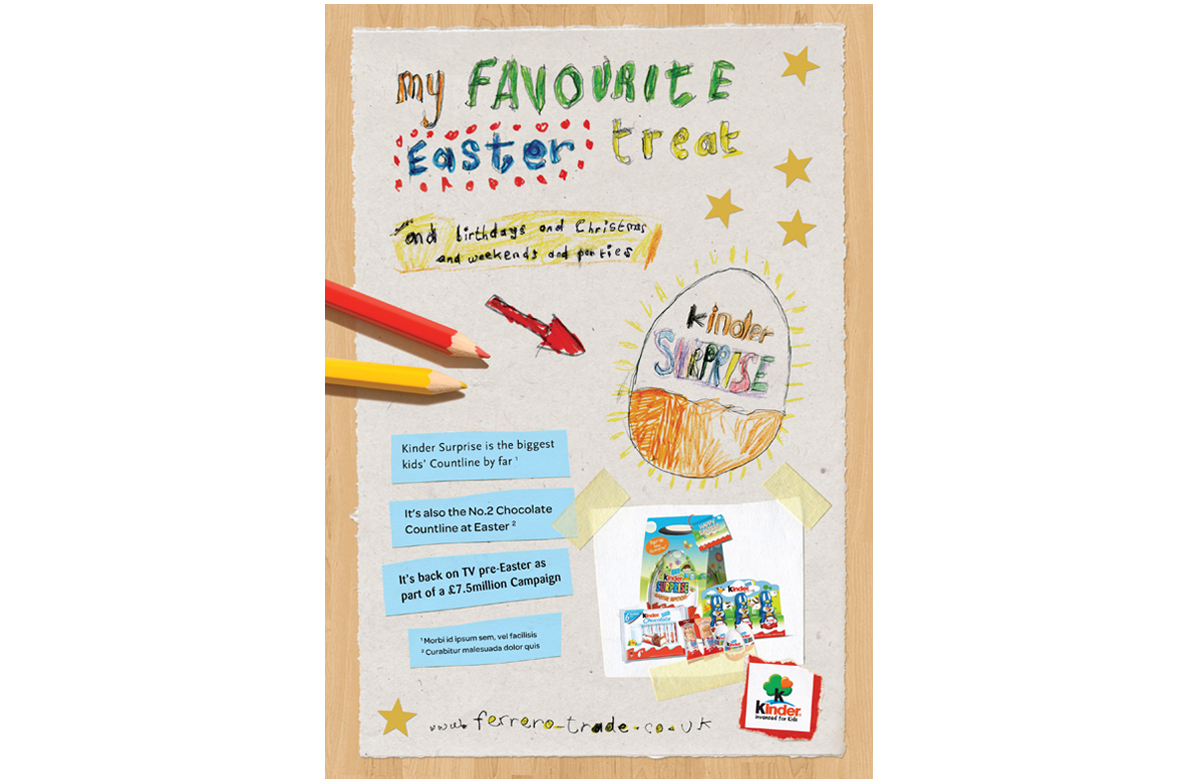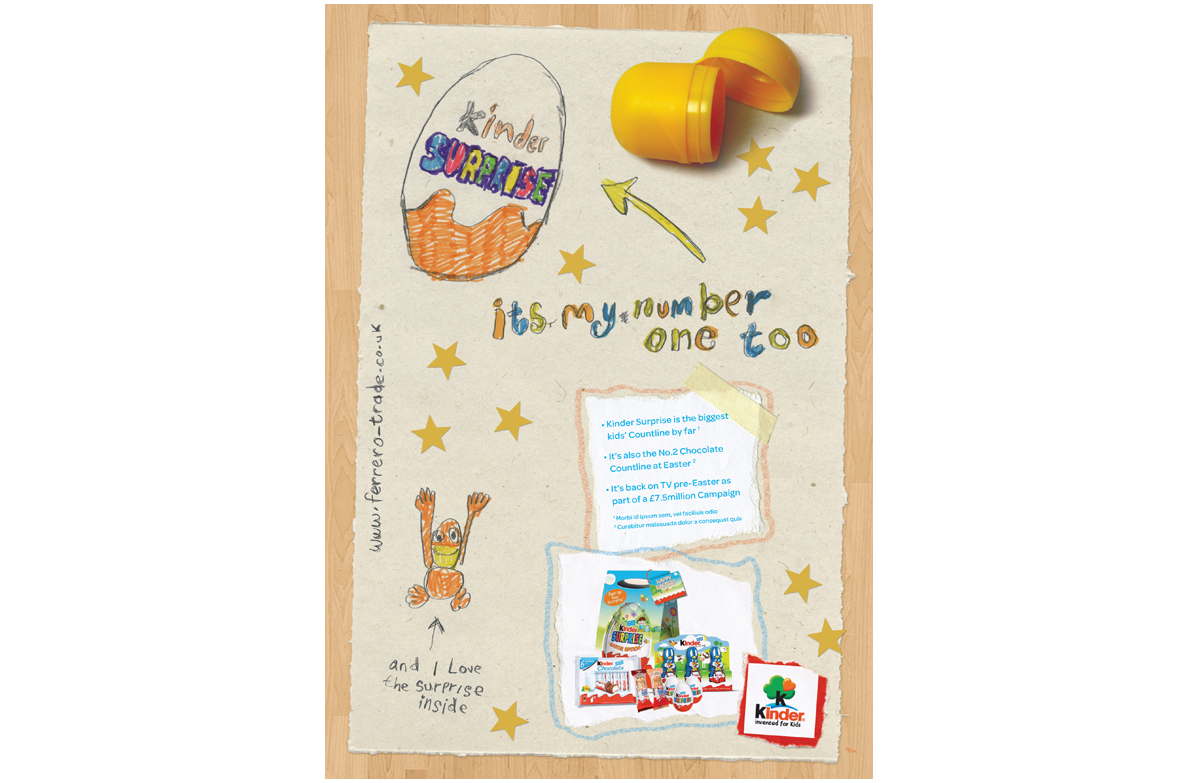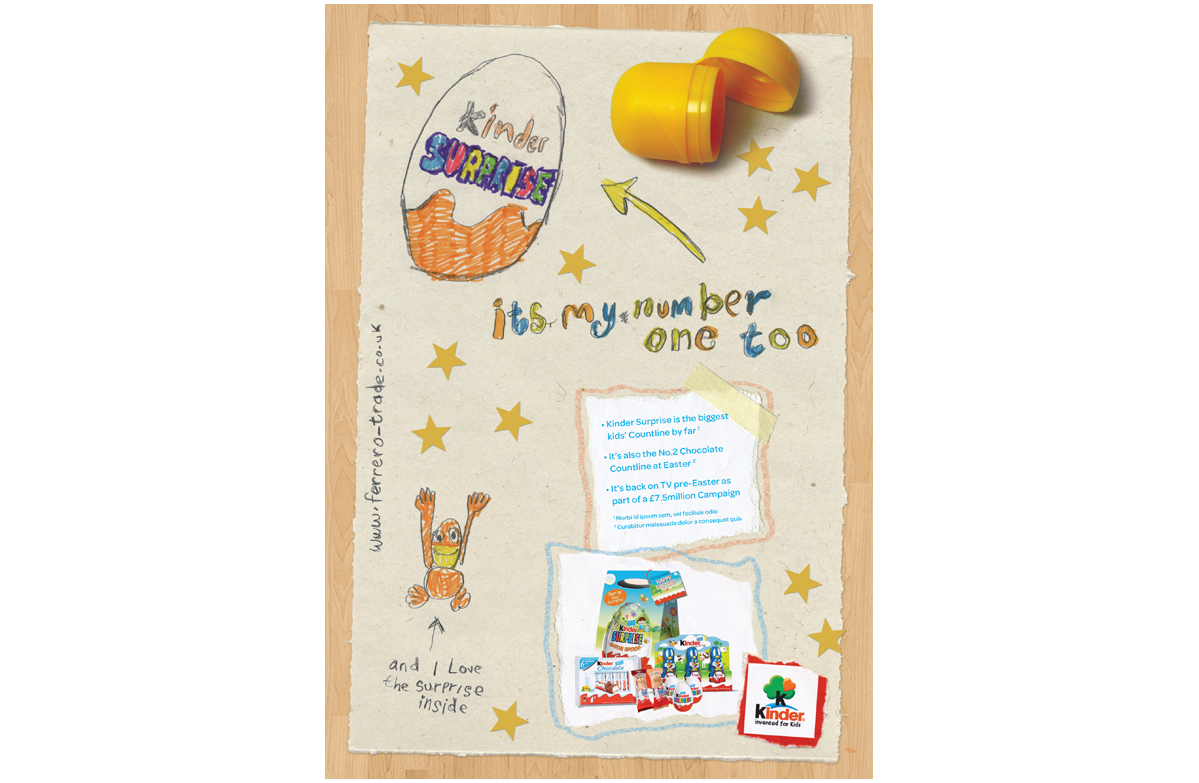 Kinder – Concepts, copywriter, illustrator and creative director.
The grocery trade press is full of pedestrian advertising that, more often than not, offers no reward to the reader. This campaign is executed with the naiive enthusiasm of the kids that have made the product the success that it is today.
Trade press advertising.
Concepts, copywriter, illustrator and creative director.
Agency: Rodgers and Rodgers

For more of my advertising work, check out this campaign for Sekonda